A question we are commonly asked is 'how will my house look from the outside?' As the 'skin' of your building cladding plays an important role in the way your house looks once completed. Technically speaking, it is the installation of a material to cover a structure's exterior by adding a layer to it. Cladding can be used on loft conversions and the exterior walls of the main house extension to aesthetically contrast the new against the original property. Alongside the aesthetic appeal other benefits of cladding include added weather resistant's and a degree of sound and thermal insulation.
There is an extensive variety of materials that you can choose from, the type of cladding you decide on will effect on the overall look of your house, add value to your property and increase its durability (type of cladding used is subject to regulations). Therefore, it is beneficial to know your options and some of its characteristics. In this month's blog, we briefly touch on a few cladding styles, and include some examples that we are using on current projects.
---
Timber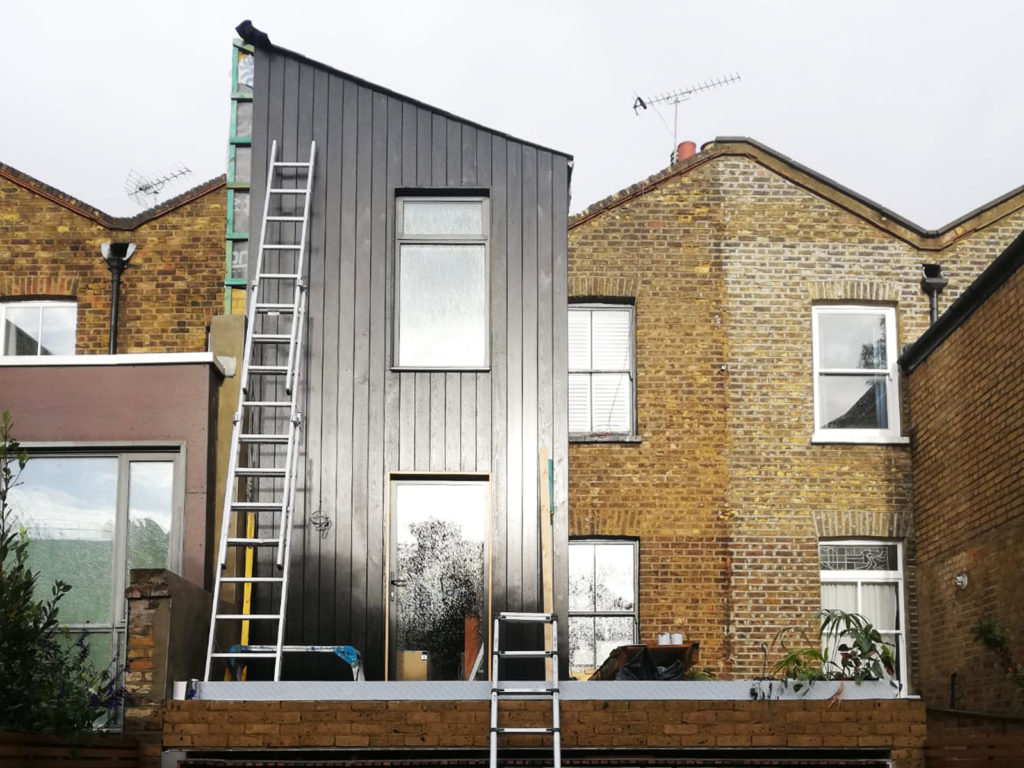 A popular option for ground floor extensions due to its easy installation and flexibility. It can come in authentic designs, is a naturally insulating material and is resistant to rot, moisture and insects. Timber cladding also gives a warm texture to the building in terms of its appearance and can be produced in a variety of shapes such as panels, shingles and horizontal, vertical or diagonal boards.
Stone
Stone has a natural design and adds a 'vintage-style' touch to your house. It is also easy to install and is fairly easy to maintain. Stone cladding can be produced in a variety of colours and shapes however, light colours can be stained by adding water to it. In addition, this type of cladding requires a structural substrate which can be quite expensive.
---
Metal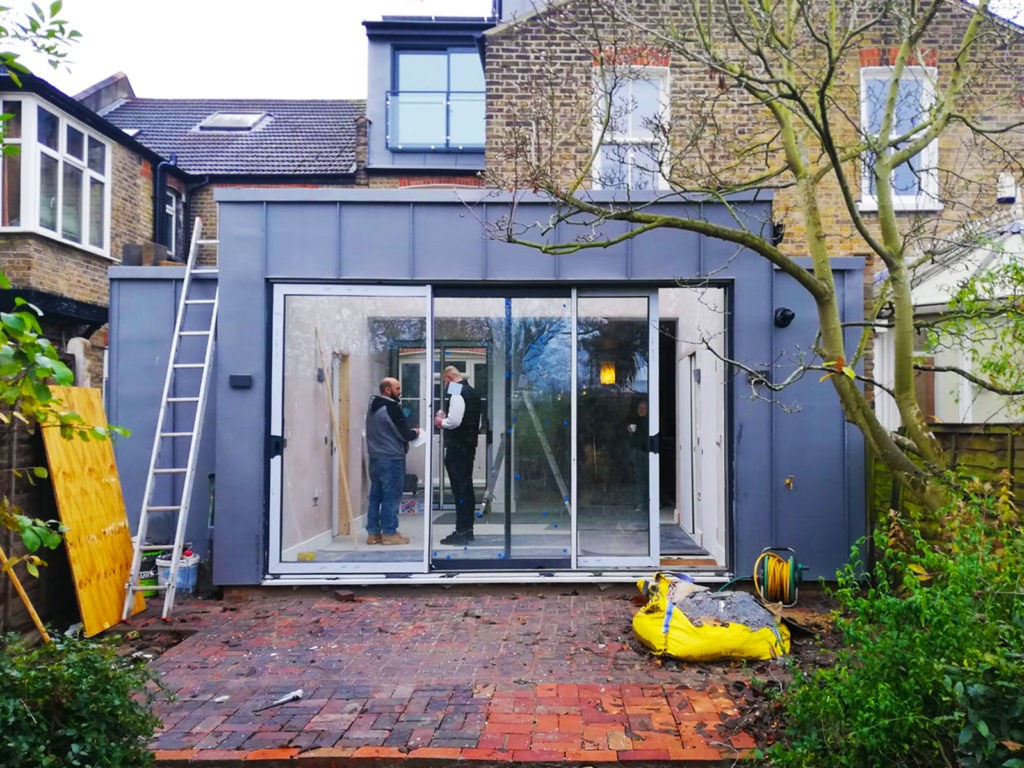 A very clean and contemporary option, metal is very popular due to its great advantages. Metal cladding has a significant durability and is very sustainable. This type of cladding is very resistant to weather and can be made of recycled materials. You can find the cladding sheets in a variety of styles, finishes, sizes and shapes. Zinc, aluminium and galvanized steels are some options of metal cladding.
---
Brick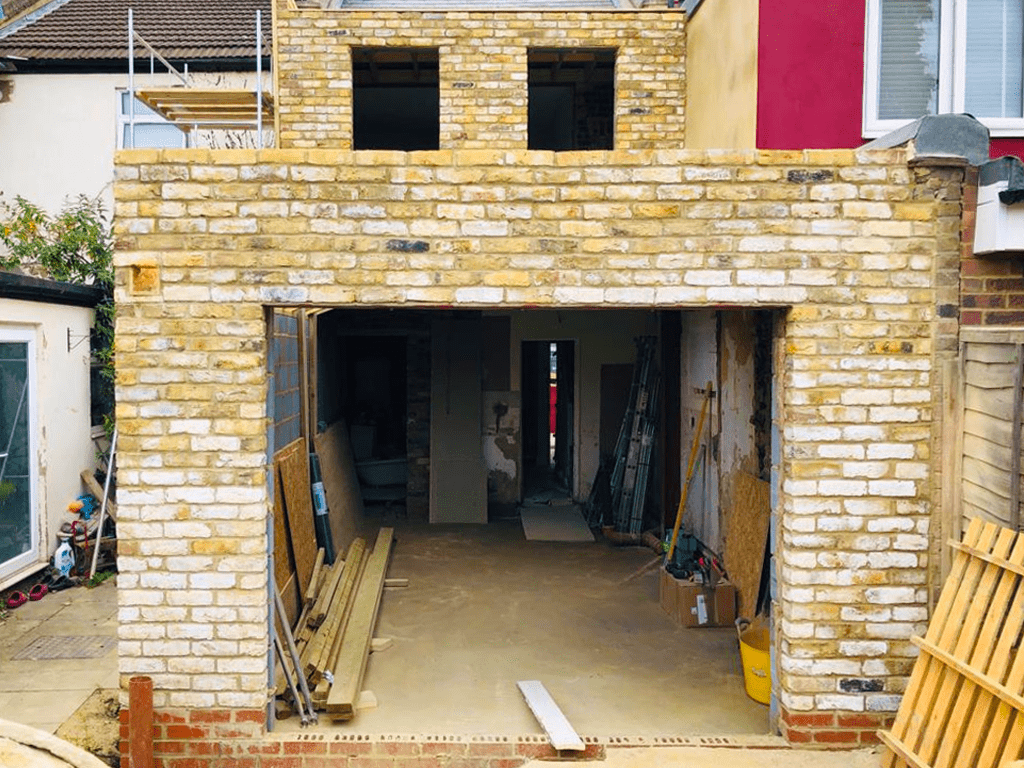 Similar to stone cladding brick is sourced from natural materials, it is a very traditional and a popular option due to its low maintenance. Typical brick cladding acts as a great thermal insulation and is a lightweight material which makes installation very straightforward.
---
Fibre-cement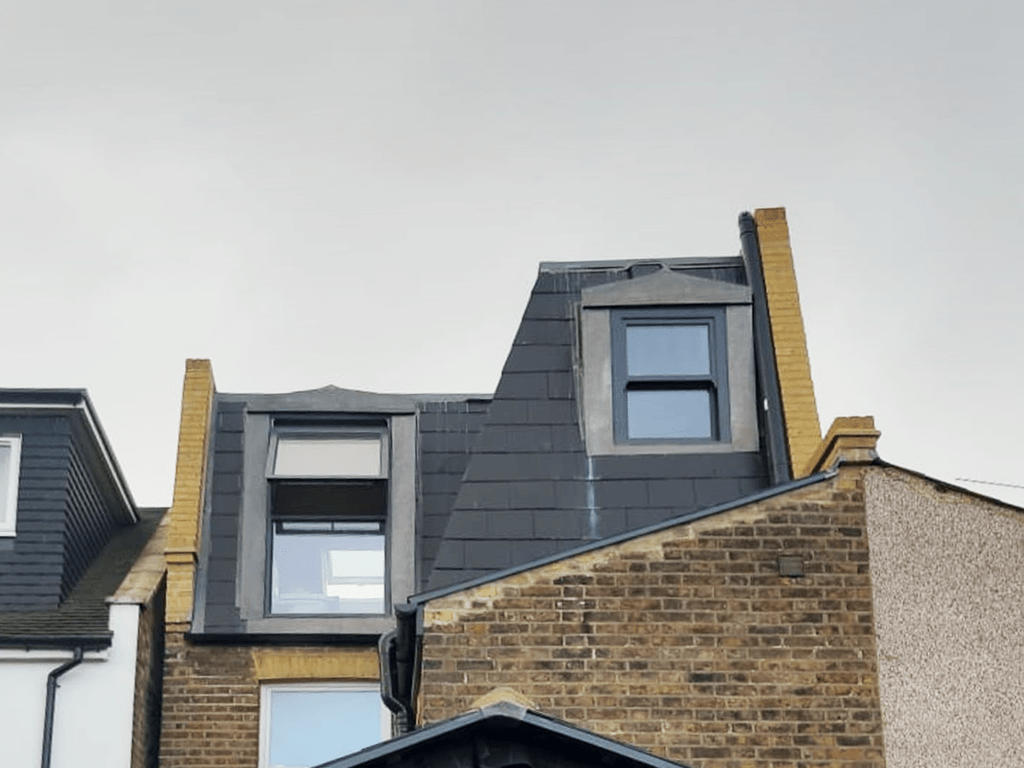 Due to its colours and textures varieties it is a usual but great option if you want to be innovative. It is produced in a range of plank and panel sizes. Its benefits include its high durability, minimal maintenance, easy installation, and resistance to rot and mould.
---
If you have any further unanswered questions or would like to discuss any of the above with our Build team, get in touch on 0207 495 6561 or email hello@buildteam.com to arrange a telephone Build Consultation with one of our Project Managers.