With the start of the New Year it may be time to start thinking about the possibility of extending your home to gain more space and improve your quality of life. There are many different reasons to extend your home, a growing family, improve the flow around your home or the desire to reconfigure your living spaces. Below are just a few of the reasons and ways in which you can improve and extended your home this year.
---
Adding More Space
One of the most common reasons for an extension is to gain more space, but whether it be a 5 or 55 square meter addition, adding more space is always beneficial. Most Victoria era terrace properties have an outrigger housing the kitchen space with windows down the side return, these side returns are usually wasted, unused space which can be built into to widen your kitchen. If your home doesn't have a side return you may still be able to extend to the rear adding valuable living space and allowing you to open up the back off your property to make better use of the garden.
If you can extend to the rear as you have a small garden, or you live on the top floor of a house that has been converted into flats, then you can consider the possibility of extending upwards. Loft spaces are usually just underused storage areas, but through a conversion you can add an additional floor to your home while still maintain some well-designed eaves storage.
---
Greater Amounts of Natural Light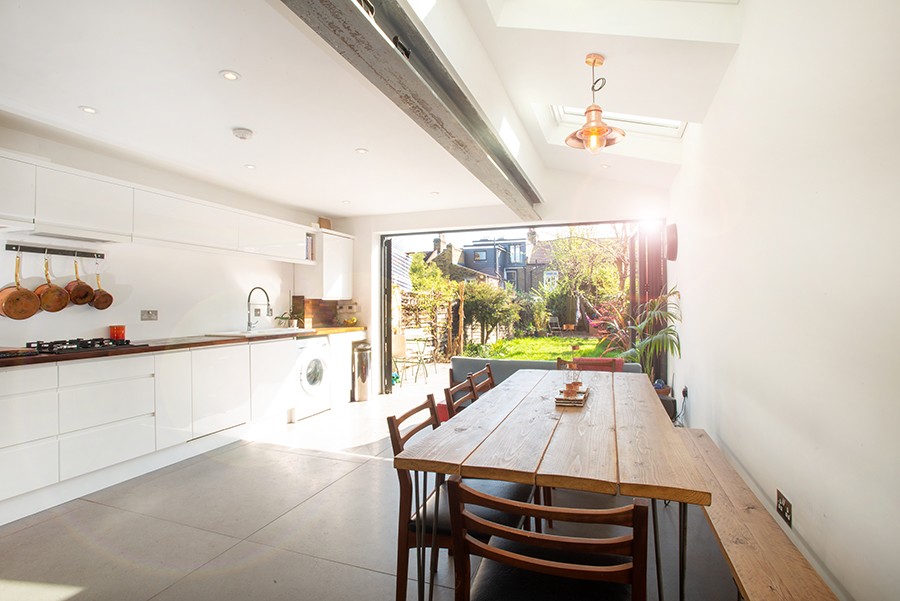 When extending your home its important think about natural light and ventilation of the spaces, terrace housing is notoriously dark so you are going to want to improve that with any possible extension. Opening up the rear of the property with full width doors or a trio of skylights across the side return means the extension will be flooded with natural light.
All glass roofs, although more expensive, will draw in even more light and create a beautiful architectural feature that will give your home a real wow factor. You can also look at installing an inflected skylight to the part of the new extension roof that meets the rear reception room, this will mean that light can be inflected back into the heart of the property too – finally bouncing that much needed natural light right into the centre of the home.
---
Improved Layout and Flow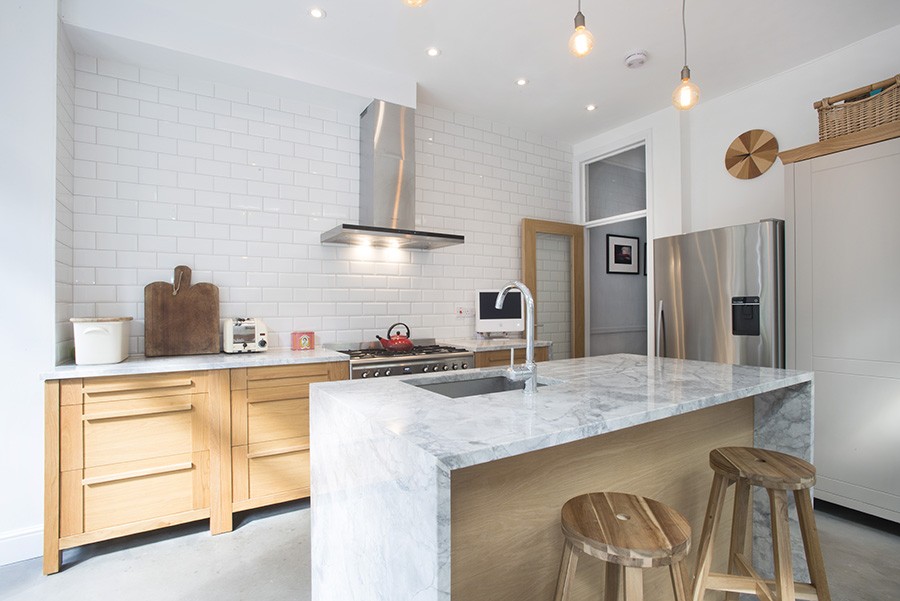 Redesigning the existing space and adding more square meters gives you the opportunity to also improve the flow and layout of you home to make it more functional for everyday family life. Our home life has changed over the last 100yrs, when many of London s homes where build, and so the layout of our homes needs updating too. Adding a second entrance into the rear reception room from the kitchen, for example, is a common way of allowing the flow of the home to be improved.
Layout problems are even more common when a property has been carved up into flats, a lot of flat conversion retain the front reception room as the living space, with the kitchen at the rear which is not practical for modern open plan living. Often we also find the main bathroom is off the kitchen which means the early morning journey to the bathroom from bed is a cold one. By extending the kitchen space and relocating the bathroom into the main part of the property you can create a more spacious open plan living area which open up to the garden space and often even create an additional bedroom too – allowing the flat to grow with your family rather than needing to move.
---
Creation of Additional Rooms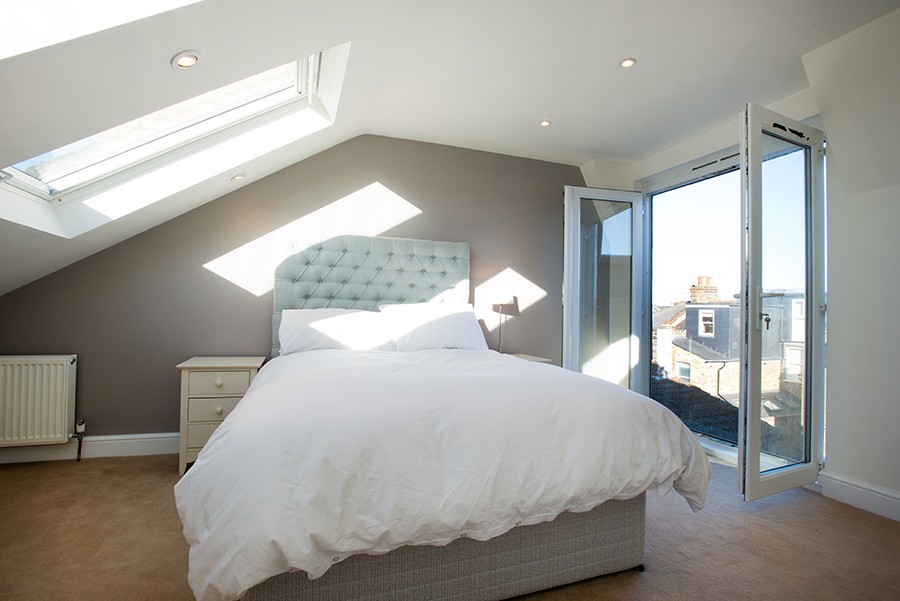 If you're looking to create an additional bedroom, bathroom or home office then the loft can be a great place to add more space. A loft space of at least 2.4m or more from the floor to the ridge beam means that you have the headspace to create at least one room. Subject to planning you maybe be able to create a large 'L'-shaped extension that can add up to 2 bedrooms and a bathroom, creating a whole new floor to your property and adding value to your home.
---
Whatever the reasons there any multiple places that you can extended you home, be that to the rear facade, along the side return and up into the loft space. Give our team a call on 0207 495 6561 or email hello@buildteam.com to find out more about our services and what our team of talented Architectural Designers can do for you.