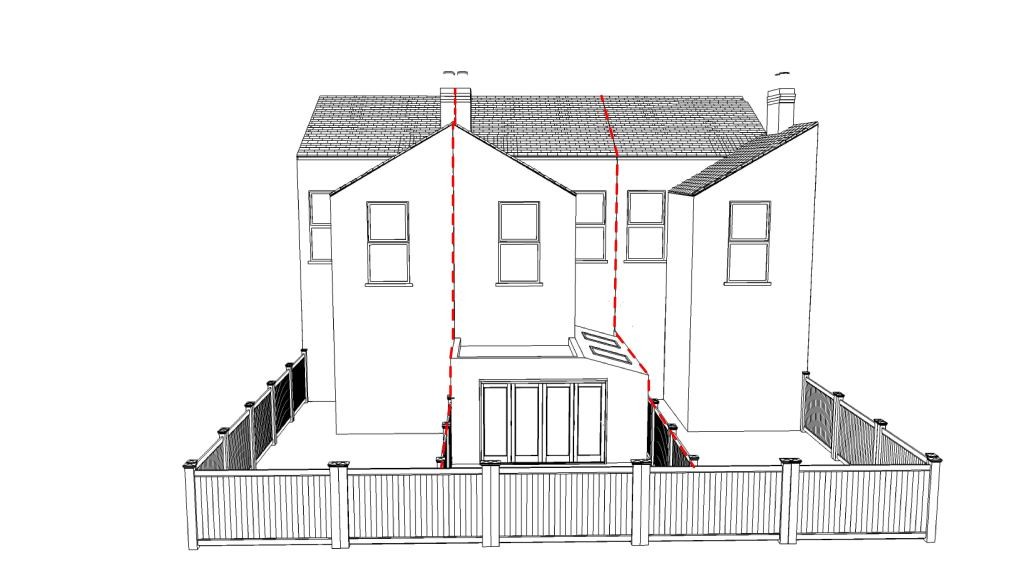 When it comes to designing your home extension, your local council will influence your design as they do have the final say on whether it's allowed. For this reason, it is certainly useful to have someone who knows what those guidelines are. At Build Team, our Design Team know all of the local council restrictions and we can offer advice on what designs comply to planning, and we can also suggest ways to take full advantage of the guidelines and make the most of your design.
As our Build Team HQ is based in Clapham, South West London councils are certainly some of the most familiar to us. The planning authorities that we deal with the most in South West London are Lambeth, Wandsworth and Merton Council.
Here is a quick overview of the main things to consider when extending your home if you live within the catchment areas for one of these planning authorities –
Lambeth Council
Lambeth Council used to differ from other London councils because they had a resistance to Wraparound extensions. This is when you extend to the side and the rear, creating a 'wraparound effect'.  Despite the very strict policy, we managed to get a few wraparound schemes accepted on Appeal before they changed their policy. In 2015, Lambeth did change their policy and will now accept wraparound schemes; this still varies depending on your location, and if you're in a conservation area things can usually get a little more complicated. Check out our blog on Conservation Areas for more detail.
Lambeth don't like alternations to buildings that break the uniform look of an existing street. This means if others have done it on the road, you will probably be allowed to. One thing we frequently look at when designing schemes is what has been accepted in the local area and the adjoining properties.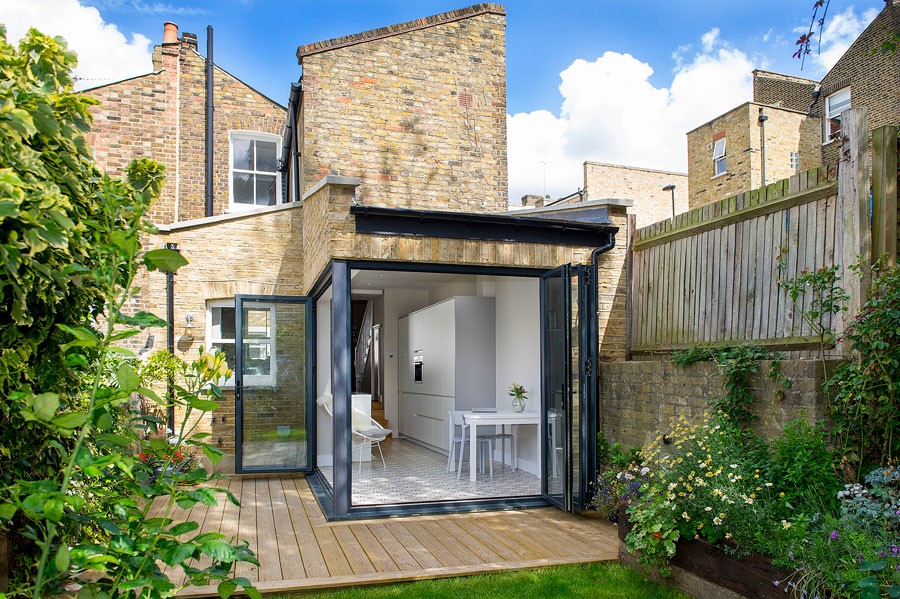 Wandsworth Council
Wandsworth Council are particularly strict on the way the front of the property looks, but they are more lenient on the back of the property, as it's not usually visible by the public, if at all. They do still look at the impact on the neighbouring properties, and this is one common reoccurring factor among councils. Councils will not accept a scheme if they think it is overbearing on your neighbour and they looks at factors such as loss of daylight, over shadowing and privacy.
Here are just some of the ways we avoid overbearing schemes:
We keep the height and bulk of the extension on the boundary wall to a minimum. Most councils will have a maximum boundary wall height, but there will be exceptions and you can often build a higher boundary wall if you're applying for planning permission via a joint application (ie. two neighbours applying together).
You should avoid two Storey Extensions on the boundary.
Be sensitive to the placement of new windows and views from any terraces. We have plenty of solutions here, some of which include obscured glazing or locating windows above eye level.
Merton Council
Merton Council consider two factors for planning; the first is how successful a design is in reflecting the design and characteristics of the surrounding area, the second is how it affects the amenities enjoyed by the locals. Extensions in this area will adopt one of two approaches – integrated or subordinated, the latter being the more acceptable.
In this borough it is generally desirable to not reduce your garden, and in cases where the garden is very small, rear extensions may be ruled out altogether. When extending out to the rear in this borough, there is a method of determining how acceptable a rear extension will be by determining aspect values – more information on this can be found in the Merton SPD document or from our Design Team.
Generally, your extension should aim to respect the form and proportions of the original house and should not be so big or prominent to dominate its appearance. It should also aim to be sympathetic to the style and character of the house and complimentary to the surrounding area. The more visible your extension is, the more careful the design has to be as to not spoil the appearance or architectural character of the area.