Living in a conservation area is a pretty special experience; the architecture in the area has been preserved and the character maintained for future generations. Of course, this has implications when it comes to home renovations, particularly to extensions and particular features. You can contact your Local Planning Authority to find out if you're in a conservation area, what the legal restrictions are and why the conservation area was enforced to begin with. Each conservation area has its own set of planning guidelines.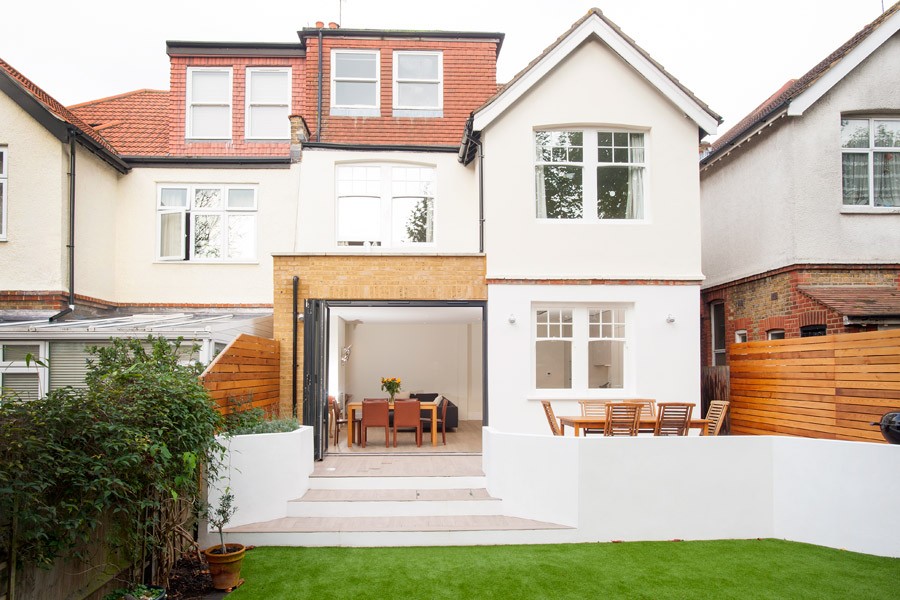 Listed buildings and conservation areas are different – and listing buildings actually have far more restrictions. This doesn't make an extension an impossible, but it's much harder. We're currently building a ground floor extension on a Listed Building in Union Square, N1.
Permitted Development
Permitted Development is a scheme which has certain provisions in place to protect your right to extend. A council can't argue with Permitted Development, they only confirm all the documentation is in place. This would cause havoc in an area of architectural interest, so local councils do retain the right to stop all applications of a certain type. They enforce this in conversation areas, so you cannot submit a Permitted Development application if you are in a conservation area.
Visible Extensions
A Local Planning Authority is likely to object if you alter the front façade of a building, unless you can prove that it doesn't affect the character of the local street. This can mean that you have to retain an already existing side-access, or step your extension 10cm from the front façade so it remains 'subservient' to the hierarchy of the architecture. Basically, any extension, anywhere on the property should retain some character of the building.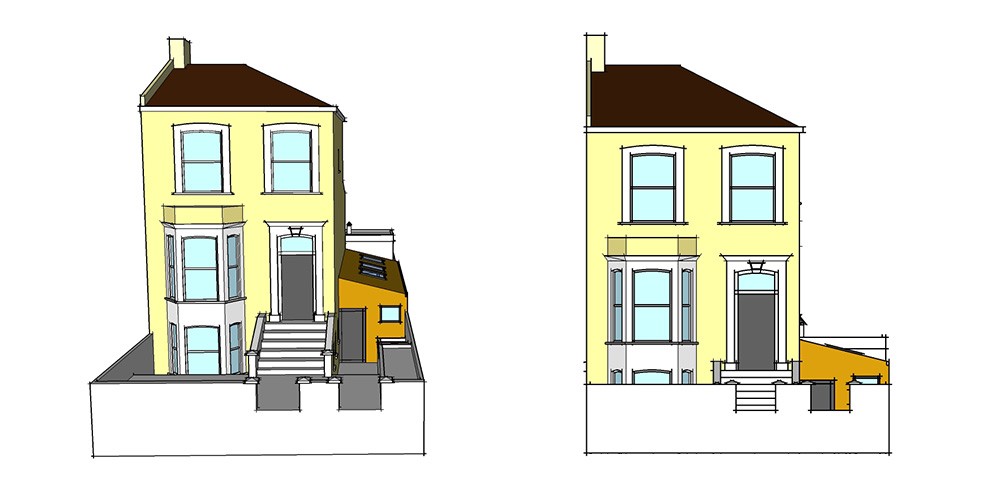 The image above shows a 'subservient' (albeit, large) extension from a recent planning win from our Design Team. It's stepped way back from the front elevation of the property. It's still visible from the street and the council will certainly pay attention to that, but the extension can be seen as a wraparound. This is important because it means you can still tell very clearly, what the original house looks like.
What can I change?
It might be that a conservation area strictly forbids any extensions affecting the front of your home. One of the most common issues arises with windows and doors. Timber sash windows are expensive to buy and maintain, but conservation areas typically require like-for-like replacements, which means that uPVC windows are off limits. Unauthorised works and demolition within a conservation zone is a criminal offence and fines can be easily upwards of £120,000. It doesn't mean that demolition isn't allowed, but you have to obtain a Conservation Area Consent (CAC) before any building work can commence.
If you are considering a new extension and aren't sure what would be possible in your current home, give us a call and book a site visit. The Architectural Designer will discuss options with you and additional design considerations – particularly if you're in a conservation area. To book your site visit, get in touch with our team today on 0207 495 6561.