Building an extension doesn't have to be as expensive as you might think – it's all about prioritisation and figuring out if you want to spend a little more on certain aspects. We would recommend investing a little more in your kitchen, as this is an area of your home that thrives on functionality. Having a design that is completely bespoke to you not only looks incredible, but it can be tailored to your day to day life.
There are three main advantages to using a specialist kitchen designer and we'll run through these below.
Design
Kitchen designers have a huge variety of styles and materials to choose from. No kitchen is the same and they are all made to measure – so they are created completely bespoke to the space you have available. This is especially useful in London where space is so valuable, as you can ensure every corner of the room is functional.
If you have any specific requirements then you can design around them. Long cleaning products or awkwardly shaped hoovers can be stored away in a space made specifically for them. If you're keen on baking, a plug socket on a kitchen island is an absolute gem for all of your whisks and equipment. Need a wine cooler? Perhaps an ice dispenser too? No problem – just specify what you want and you'll have it incorporated within your design.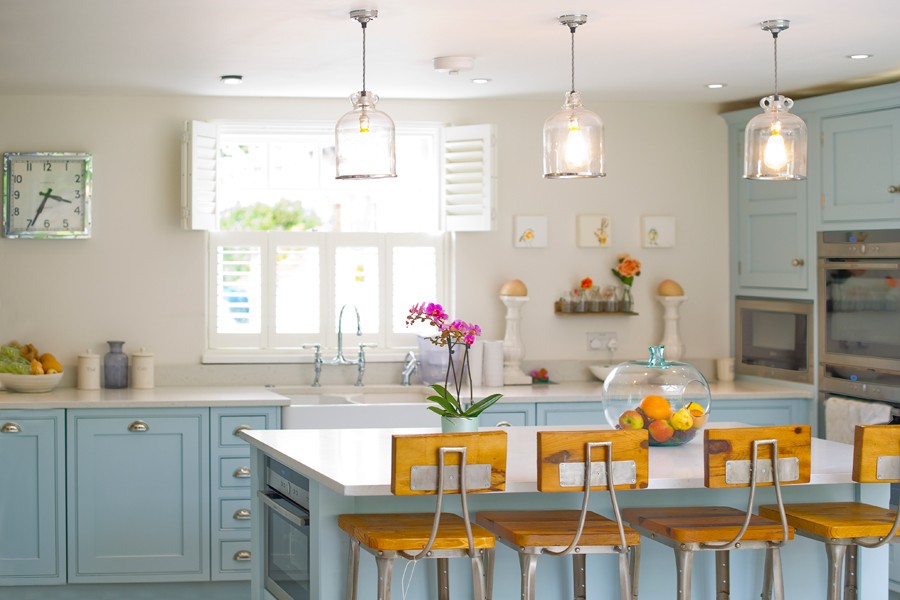 Specialists are more than happy to offer expert advice on special features that will enhance your kitchen such as boiling water taps, bespoke spice racks or even an oven specific for your Sunday Roast needs! They'll ask you questions you didn't even know you had which will enable you to make the most out of your design.
Fitting
The large retailers tend to order and deliver their kitchens in flat packed boxes and you can be left to fit the cabinets and install the appliances all by yourself. If you use a contractor to do this for you, they won't be familiar with the kitchen and it might show in the quality of finish. Specialist kitchen designer's tailor everything specifically for you and include fitting as a mandatory part of their service. They will liaise with your building contractor to ensure all of the plumbing and electrics are where they should be, and they'll book a day they can be onsite to install everything. They'll install everything and ensure all of the appliances are working – then they can run through how everything works and ensure you're happy with the finish.
After Care
The aftercare tends to be non-existent with the larger retailers but specialist kitchen designers keep in touch and ensure everything is working as it should be. They are happy to discuss any concerns you may have and always offer guarantees on their products.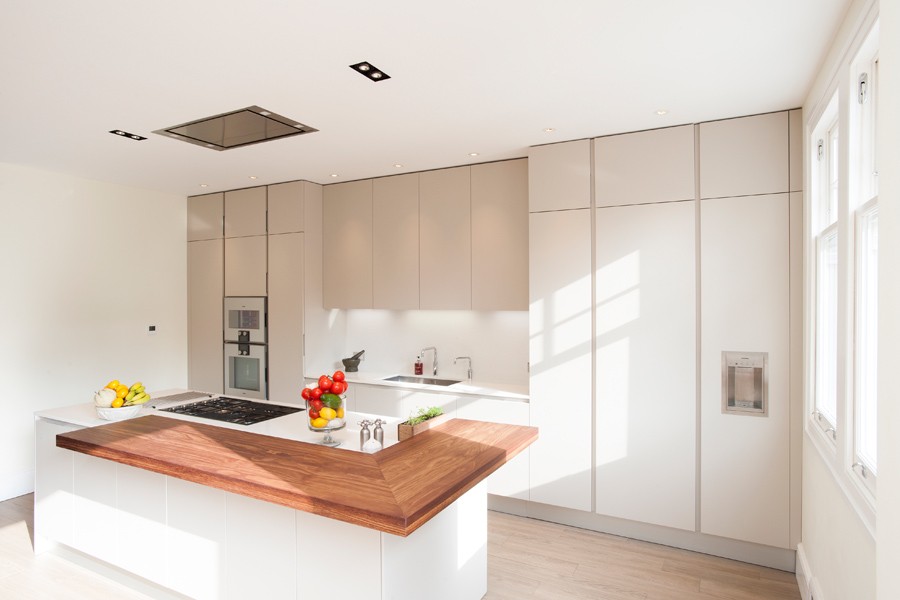 Who are the specialists?
If you want to go down the specialist route then you'll be looking at spending upwards of £12k. We would say it's well worth the extra cost – but this is of course dependent on you, your priorities and your budget. We frequently work with Espresso who deliver absolutely stunning kitchens which are created completely bespoke to you.
If you are struggling to decide on a kitchen supplier or designer, our Design Team would be happy to offer you some recommendations to suit your style and budget.