Glass and glazing not only looks fantastic, but it also comes with lots of practicalities. Large glass doors and windows encourage natural light to enter your home which can drastically transform a living space. Adding glass to your home can also have lots of positive implications on the way it interacts with the rest of the shell in terms of light, visuals, aesthetics and temperature.
There are various types of glass which can be used in lots of different ways. Our Design Team would be happy to guide you and make sure you choosing the right glass to suit your lifestyle and needs. If you have young children or a growing family, we would recommend putting safety at the forefront of your decision and getting a glass which tough.
Here are some of the types of the glass and why you might want to consider them:
Annealed Glass:
While you might not be familiar with the terminology, Annealed Glass is very common and if you have double glazing, you probably have it in your home already. This is commonly used in products like windows and doors. Annealed glass is a basic glass, and is usually the starting material of more advanced glass types, as it can be treated and customised to suit different needs.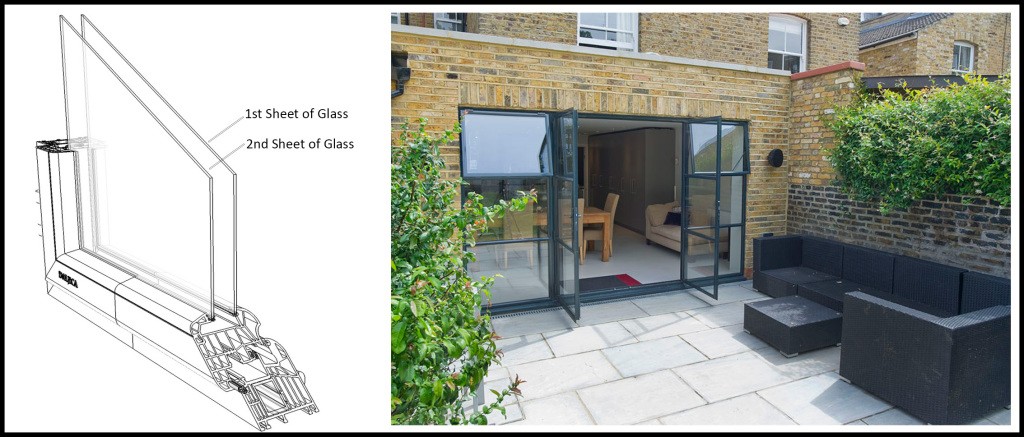 Laminated Glass:
This type of glass is made from two or more layers of glass with additional layers of polymeric materials bonded between the glass layers. The additional inner layer can give the glass different customisable benefits like colouring, sound insulation, fire resistance, and protection from the sun. This glass type is commonly used in glass roofs where a UV filter is incorporated within the inner layers of the glass; this will help to reduce overheating (the greenhouse effect).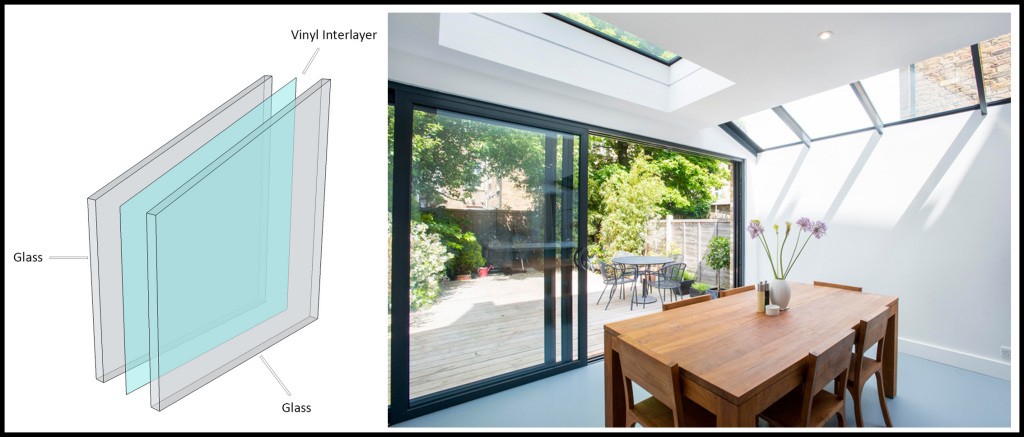 Toughened Glass:
This type of glass is much more resilient than the Annealed Glass. While Toughened Glass does start off as Annealed Glass, but is tempered further in its production process which gives it additional strength. Toughened glass is used in lots of construction projects and can be requested for use in sliding doors, bi-fold doors, partitions, and much more.
Annealed Glass and Laminated Glass are great for windows or roof lights, as they won't knocked or handled very often. Doors do get opened and closed frequently, and are in reach of young children, so for this reason we would recommend getting toughened glass.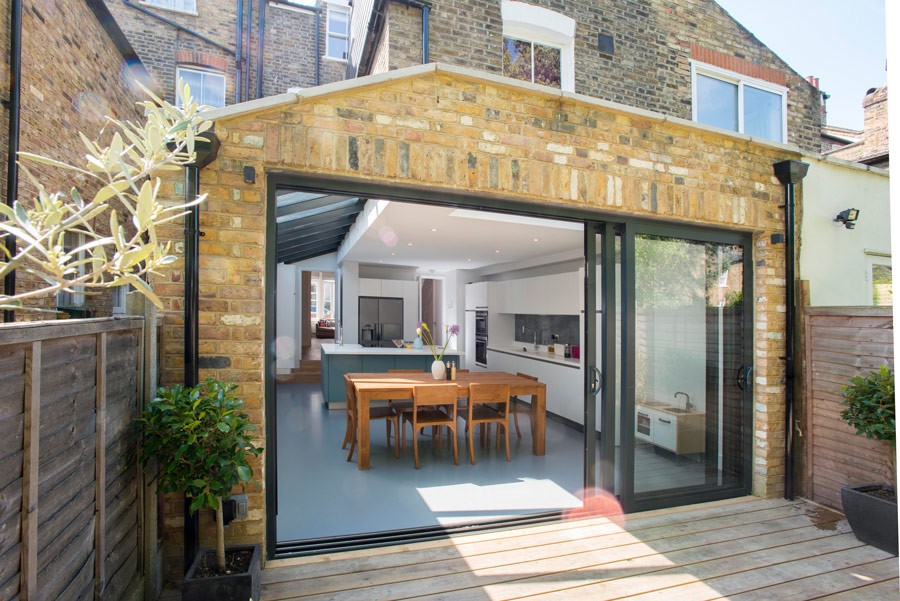 There are lots of Glass types, and we have just touched on the three most common. Here is a quick breakdown of some others:
Coated Glass: Surface coatings can be applied to glass to modify its appearance.
Mirrored glass: Mirrored glass can look fantastic due to its reflective and aesthetic effects.
Patterned glass: This is generally used internally, and is great for its aesthetic qualities, where light is required but transparency is not needed.
Glass type is important, and you should keep it mind while thinking about what type of skylight or doors you might want.  This can make a huge difference in the end result and can affect much more than just the appearance of your property.
Take a look at our Gallery for inspiration!