No two extensions are the same. Trust us – we should know, having designed 500 home extensions across London over the past decade. Clients are often concerned that their extension will just be a typical, cookie cut design – but that is far from reality. At Build Team, we have an in-house Architectural Design Team who work with you to create a design that is completely unique to you. Lots of our clients want an edge to their design – and we love to get involved and create extraordinary designs.
You don't need an extension to look like the new Tate Modern to get some unusual geometry into your home. Most people, Local Planning Authorities included, tend to opt for more traditional shapes that respond with the existing architecture. Any good architect will tell you the same, which is that the design should respond to its environment. We thought we would run you through just a few fun ways to divide up the different types of extension, which have all been designed and built by our Design Team and Build Team.
Split-ends, Staggered, Two-Faced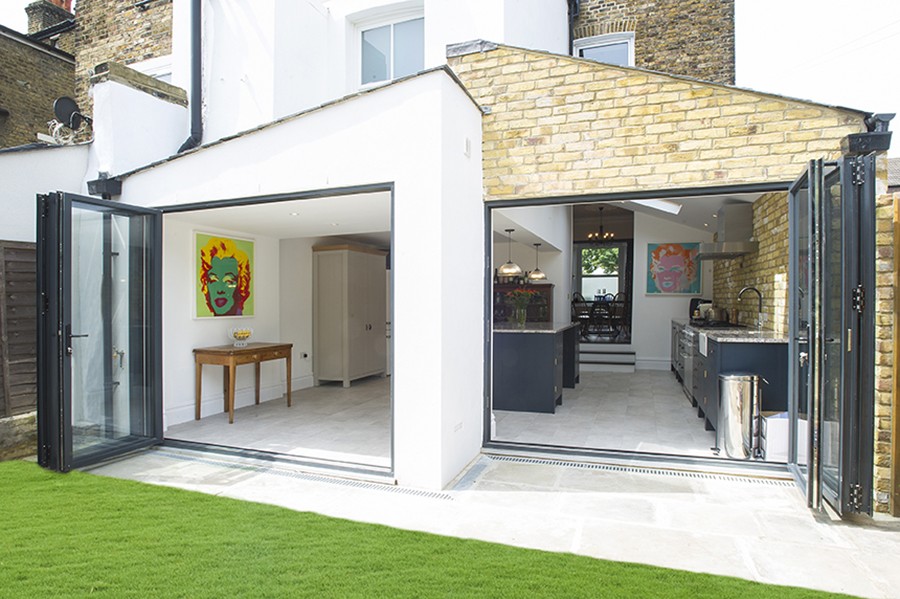 This homeowner, who lives in Peckham, has chosen to avoid the full length opening towards the rear of the home that lots of homeowner opt for. An extension built under Permitted Development will allow you to take a side return out to 6m from the original façade of the property; you might want to do this where Full Planning Permission might be tricky to achieve. Interestingly, these two walls have their own style of door opening out into the garden. This type of design is also a great method of making a more defined space between the original features of the property and the new extension.
Not quite a wraparound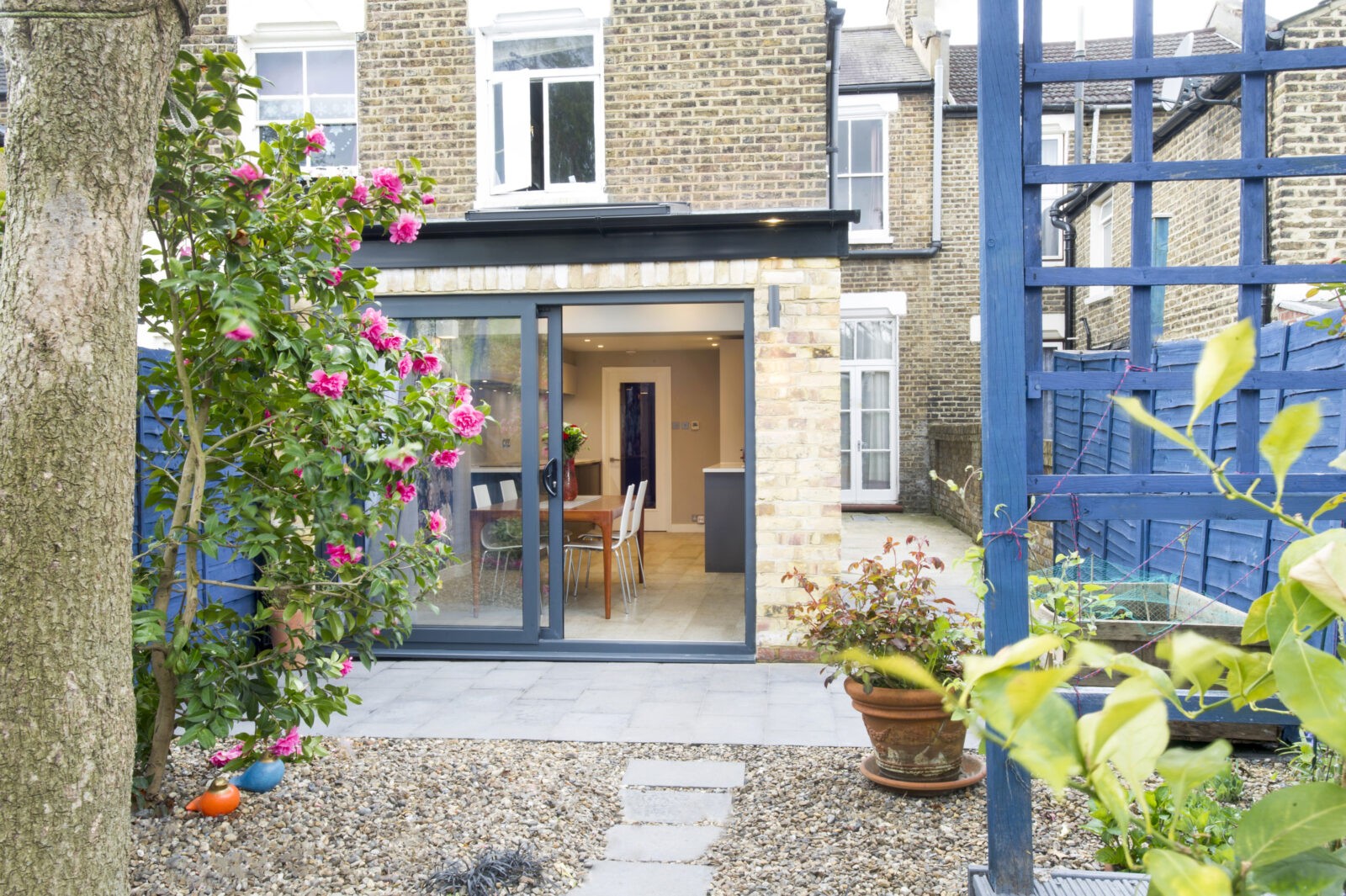 This next project in East Dulwich has had a side and rear extension. Some councils will not permit full wraparound extensions, and this is a great alternative. This kind of extension creates a courtyard-like space to the rear, which stops the property becoming too imposing on the architecture of the neighbourhood.
Even if you can't get all the space to sit internally, this doesn't mean to say it's wasted space. This kind of extension also gives you much more wall space, so you can incorporate windows and hang new artwork to go with your scheme.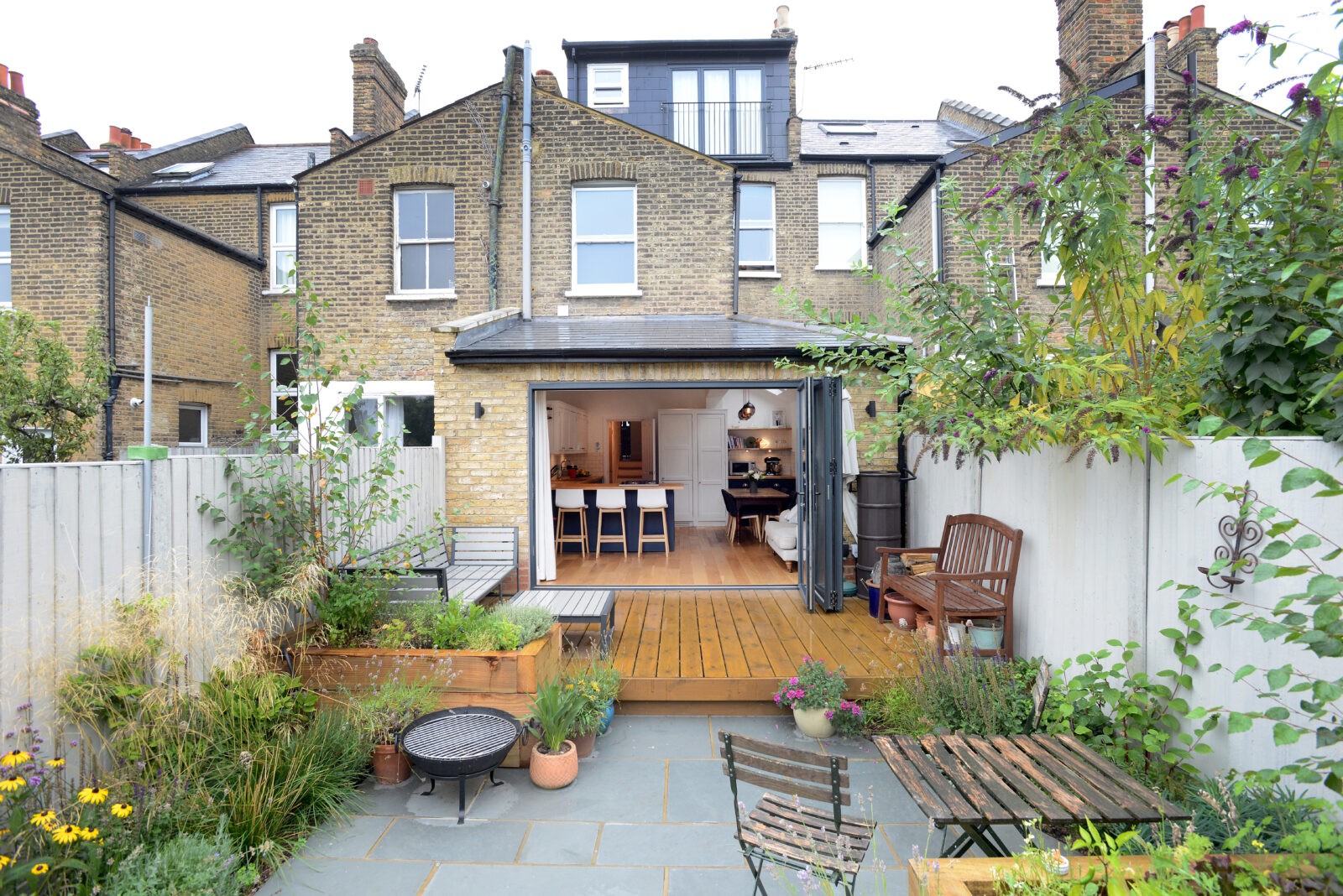 The same design aspects apply to this next project in Battersea, which we designed and built when Lambeth didn't allow wraparound extensions. The rear extension itself it fairly small but by putting two sets of bi-fold doors in, it means that the extension can really become part of the garden – bringing the outside inside!
French and Bay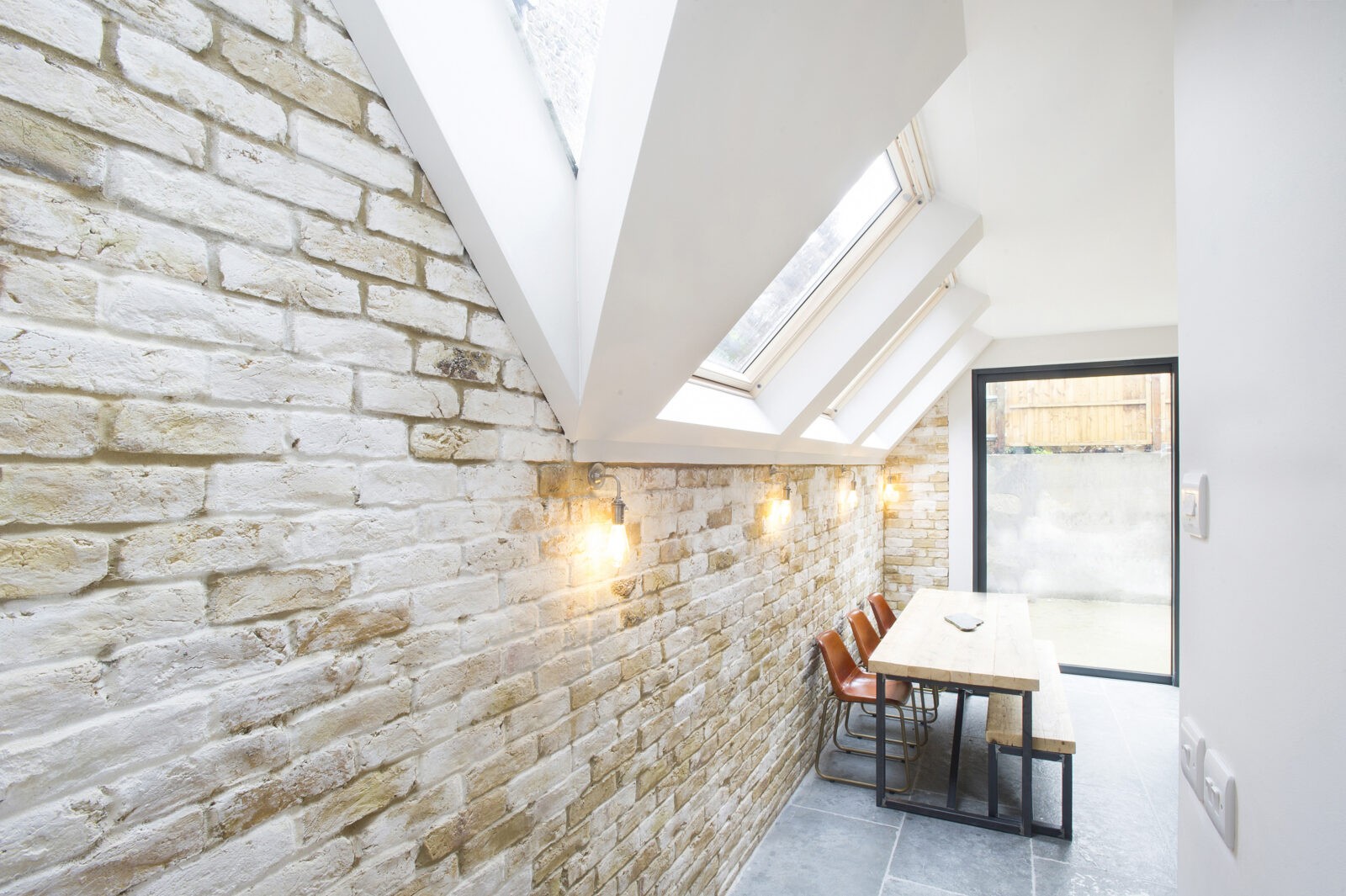 The design of this extension in Chiswick has taken a different approach to French doors altogether by turning the space into a bay window too! Having an Omni-directional aperture will accommodate more of the sun's angles, and let more light into the kitchen. To the side, the homeowners have also opted for a full-height window which can be turned into a window seat.
If you are considering a new extension and aren't sure what would be possible in your current home, give us a call and book a site visit. The Architectural Designer will discuss options with you and additional design considerations. To book your site visit, get in touch with Build Team today on 0207 495 6561 – we're open 7 days a week!