Once you have made the decision to build a side return extension, it's important to think about the layout of your kitchen.  Modern kitchens are now the heart of the home, and are no longer just used for food preparation, but also for eating, entertaining and relaxing. When considering your design, bear in mind your needs as well as the dimensions you have available.  Countertop spacing, appliance placement and well-placed lighting are all essential.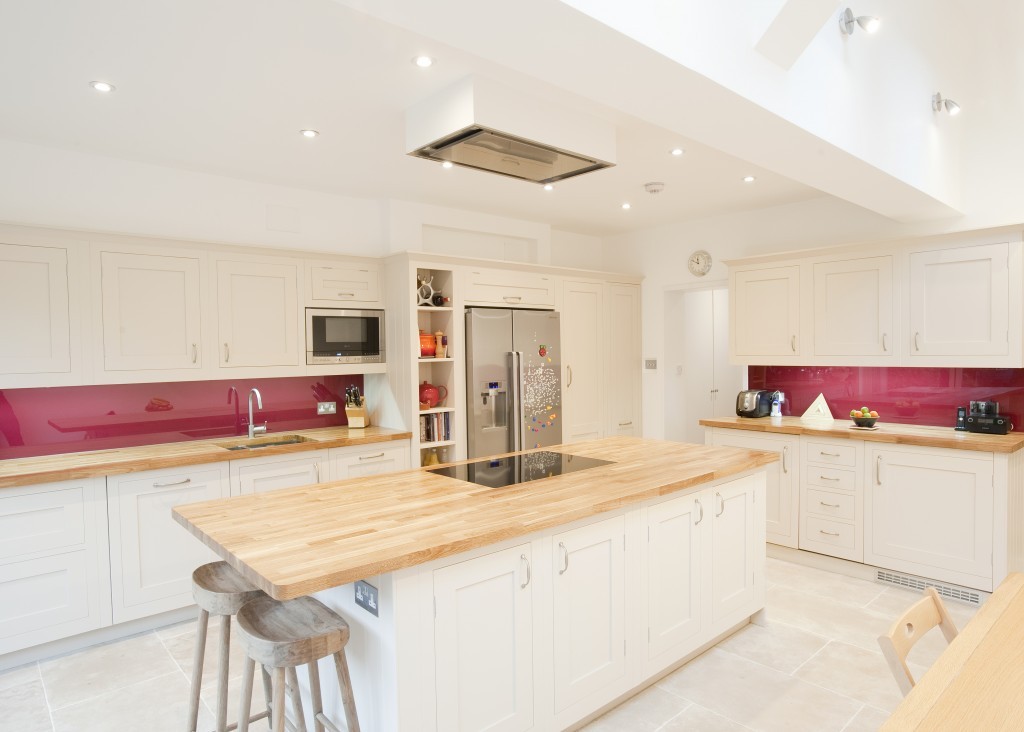 One principle that will help you in your design is the 'Magic Triangle'.  The aim is to have an efficient distance between the cooker, sink and fridge.  This will help to minimise traffic through the area.  A good rule of thumb is that each leg of the triangle should be between four and nine feet, and the total of all three legs should be between 12 and 26 feet.  It's also helpful to allow 1.2m between units that face one another to give you enough room to move around.
If you are planning to do a lot of entertaining, an island with either chairs or bar stools is a useful feature. However, make sure there is enough space for guests to pull out their seats without hitting a wall and that there is a comfortable overhang for seating so that guests don't bump their knees. You might want to consider whether you want to have your cooktop on your island, to make cooking part of the entertainment. In this case an induction cooktop is the safest option. You could also incorporate a wine cooler into your kitchen island, to ensure that chilled drinks are always at hand.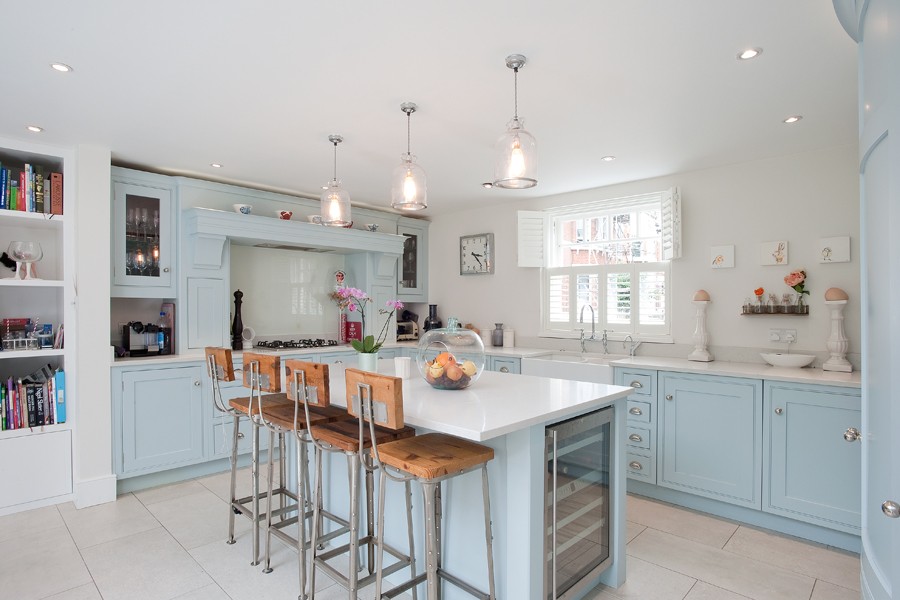 When considering your kitchen design, make sure that there are plenty of power points in the areas where you will need them. It's also important to get the lighting right as you don't want a kitchen that's too dark or too bright.
Do give these points plenty of thought as you will be spending a lot of time in your new kitchen so you want to get the design and layout just right!