Spring is finally upon us; days are longer and the sun seems to be making more frequent appearances. Now is the time to start tending to your garden to prepare for a summer of relaxing and entertaining.
When carrying out a side return extension, it is a good idea to have your garden redesigned to ensure it complements the new space. The garden area can really impact the feel and look of your extension, and can even impact the amount of light entering the new space if not thought out properly.
Space is a common issue for those living in London and the importance of garden space is something which can easily be forgotten. We have a few tips to help you make the most of the space you have.
First, when designing a side return we advise clients to opt for bi-fold doors fitted with a running track which is recessed into the floor, creating a barely noticeable join – or what is sometimes referred to as a 'level threshold'. When the bi-fold doors are then fully opened this really helps to bring the outside in and give the feeling of more space both indoors and out.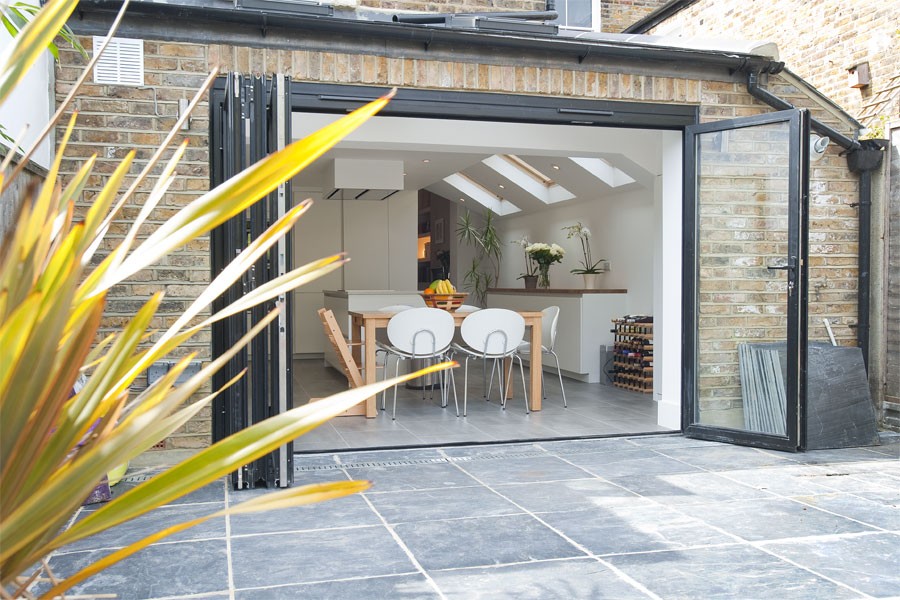 To go a step further and really blur the boundaries between the garden and living space, it is a good idea to select a garden floor surface of a similar style, shape and colour to the indoor flooring.
If you're keen on bringing out the BBQ or you simply enjoy dinning outdoors, it can be a good idea to consider including a designated seating area in your garden space to dine and relax in. And don't forget to specify an external power point, an outside water tap and external lighting for the practical purposes of entertaining and clearing up afterwards!
A lawn area is also a nice touch when entertaining, as it provides a soft surface for the children to play on and adds a touch of colour. Traditional lawns are often viewed as high maintenance, so as an alternative we suggest artificial grass. Today, artificial grass is so well made it can be hard to tell that it's not the real deal, with the added benefit of being very low maintenance, it's the perfect alternative.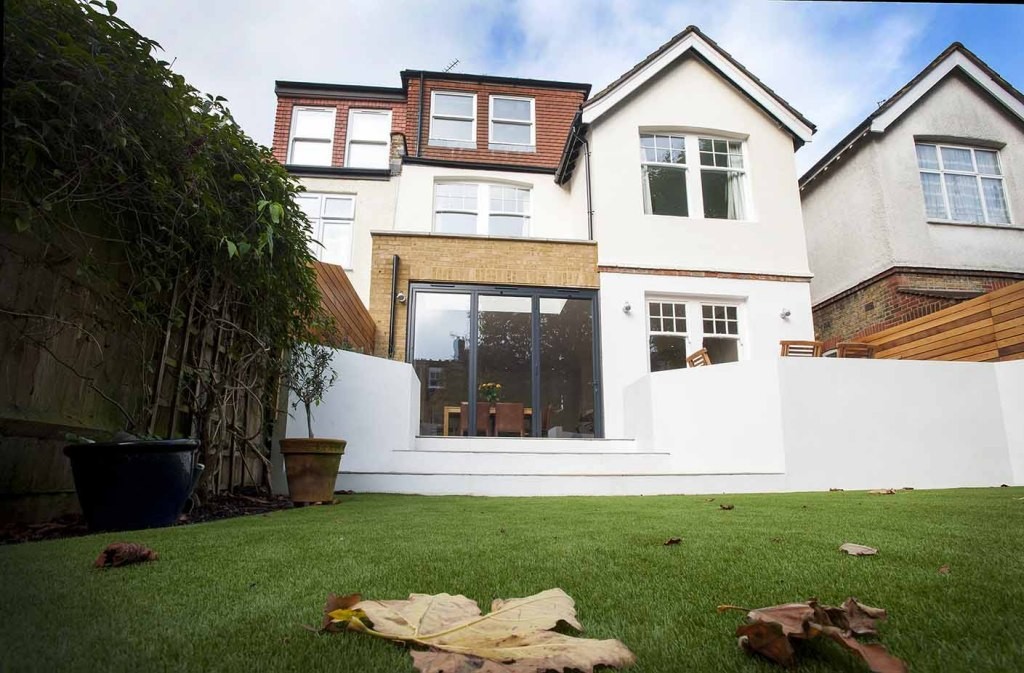 Our final tip relates to hiding those enclosing fences and walls in the garden which can make the space feel smaller and more confined. Using climbers such as honeysuckle, ceanothus, pyracantha and euonymus can help make the space feel bigger and make it look more attractive.
Whether you want to create a haven of relaxation or a space to have BBQ and entertain in, ensuring your side return and garden designs complement one another is an important consideration, especially to ensure you make the most out of the area available. Build Team has recognised the importance of this and has recently launched a Landscape Design Service to assist clients and provide advice to ensure that their side return and garden designs work well together. Please contact us for more information about this service.