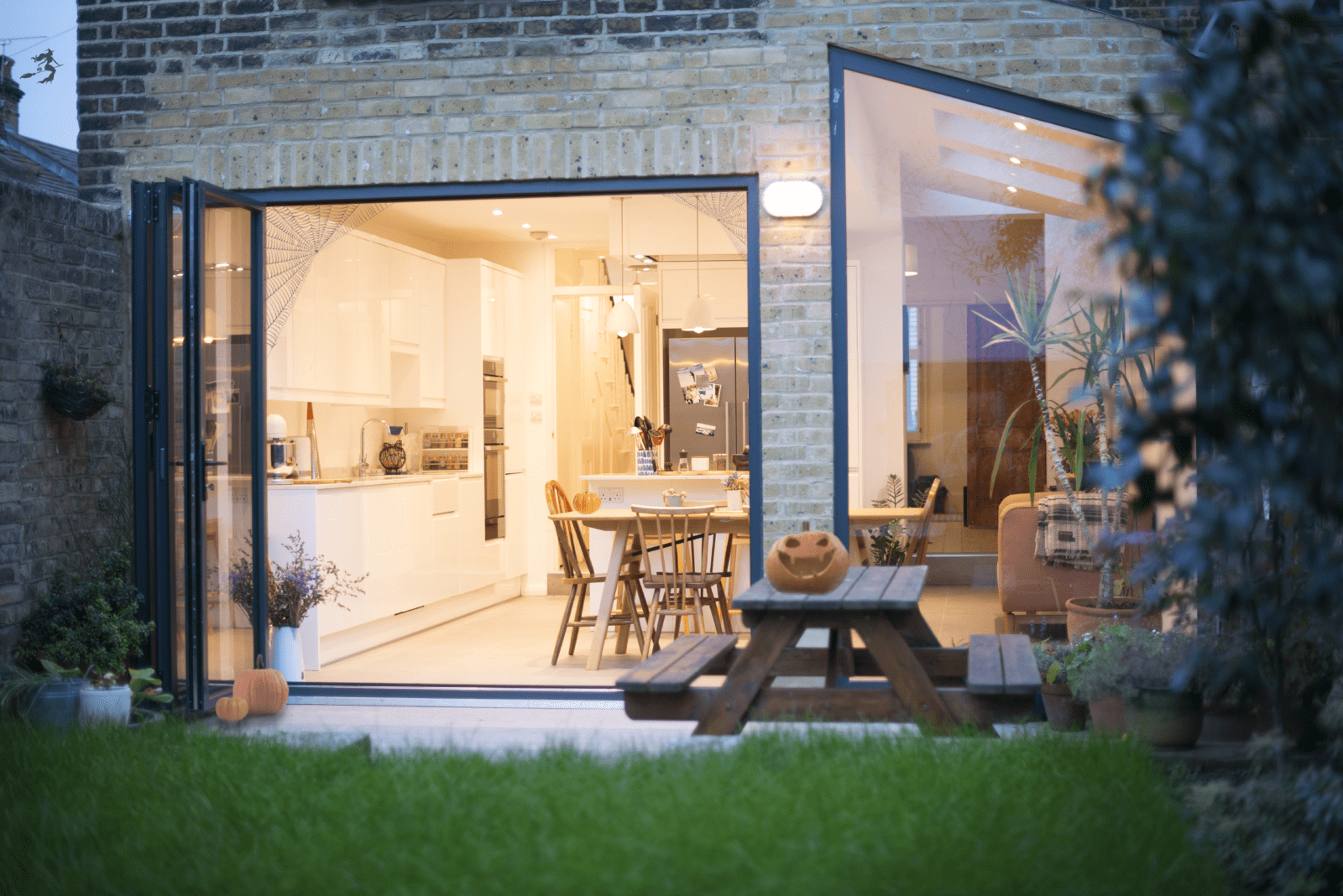 Why not get ready for Hallowe'en? It is that time of year again – summer has come to an end, and those chilly winter days are fast approaching. Hallowe'en is right around the corner. Festive occasions make many homeowners wish they had more space. This is why a family-orientated design layout is always in our clients' specification, when undergoing a ground floor extension. Decorating the house for Hallowe'en can be a big thing, especially with young children around. Here are a few ways to keep them occupied and decorate the house at the same time.
Pumpkin Carving
To get ready for Hallowe'en, carving a pumpkin, or three, is a festive activity. However, it can also make a real design statement in your home. And it is remarkably simple to do. First, make a lid by carefully taking off the top of the pmpkin. Next, hollow it out – you can always save the flesh for later, to make a delicious pumpkin soup or risotto. After that, draw on the spooky design you want to carve on the front. This can be done freehand, or with a downloaded stencil to help you. And then, carefully cut out the shapes to create your masterpiece. Finally, place a candle inside the pumpkin, and choose a prominent displaying point. Perhaps outside your front door, on your front porch or in your window? Pumpkin carving is a great way of getting the whole family to show off their creativity.
Spooky Decorations
Simple decorations can give your home that spooky Hallowe'en effect. The best thing about them is, you can create your own, at home, with your children, and make a day of it. Going out trick or treating is what many children look forward to when Hallowe'en comes around. Give your spooky little visitors a slight fright by adding some creepy decorations outside your home. Make strings of spider webs using cotton wool, and stretch them across your home. Paper cut-outs of bats and ghosts can be stuck on your walls internally, or even outside your front door, to make your home look more festive. These are some great DIY solutions that can keep little ones occupied. The added bonus is, they won't cost you much.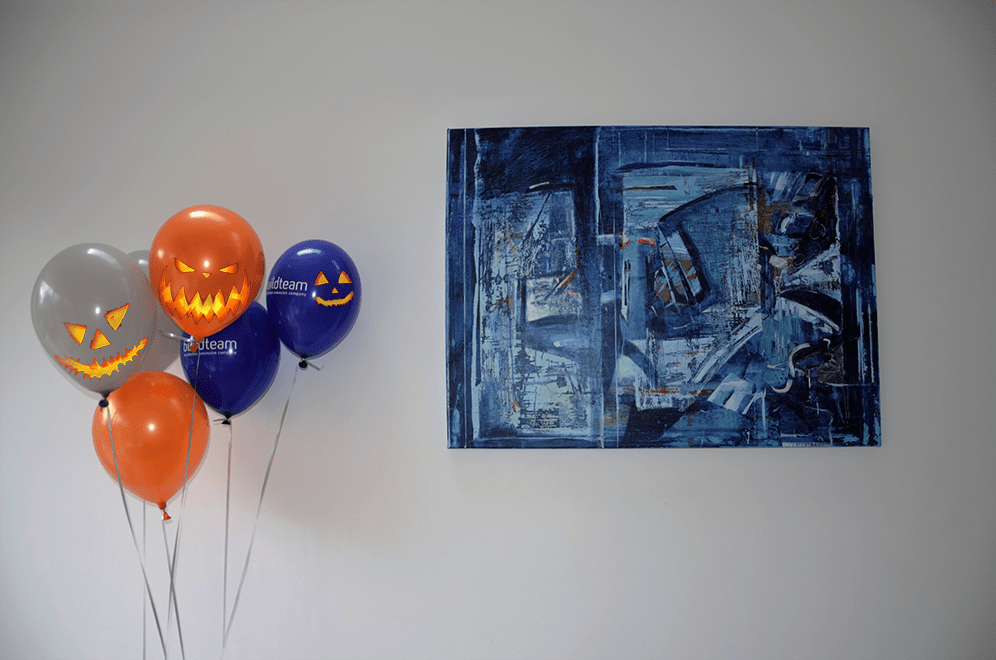 Party Time
Hallowe'en doesn't just have to be for the kids. Get ready for Hallowe'en and invite your friends and family over for a themed party. Use your DIY decorations around the kitchen and living room to enhance the spooky atmosphere. A ground floor extension will give you the additional space to host a gathering or party, and the perfect layout will help you entertain your guests. Kitchen islands are perfect for social gatherings, as they act as a great place to put nibbles and drinks. Large bifold doors allow your kitchen to double in size, to form one seamless space from the inside to outside. This will let your guests move easily between the spaces.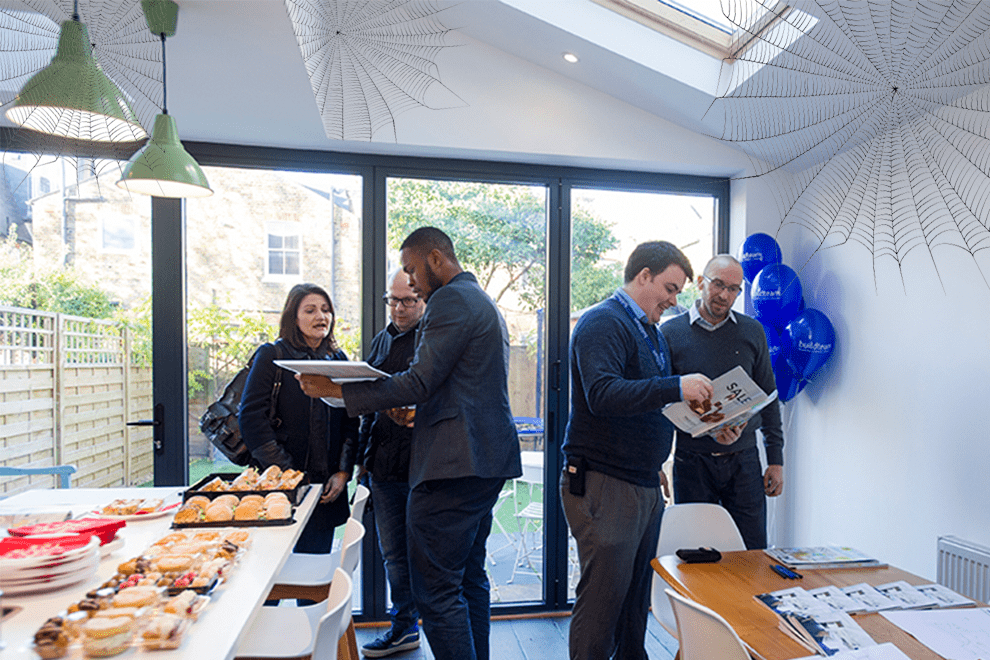 If you are looking to extend, why not book in a free Design Consultation today? Our team would be happy to guide you, and offer specialist advice throughout the process. Alternatively, get in touch with our Enquiries Team today on 020 7495 6561, and they will be able to help you with any questions you may have. We hope we can help you with your extension project in the future.
🎃Happy Hallowe'en! 🎃