As your family grows, you may lean towards extending your home to provide more space. Children have curious minds and are full of energy which is fantastic, but is all the more reason for you to re-evaluate the safety of your home and new extension. As well as the safety of your children, you may want to consider how you can design your home to accommodate for their wild imaginations. We have put together five key tips which focus on making your home a fun and safe place for your children to grow up in.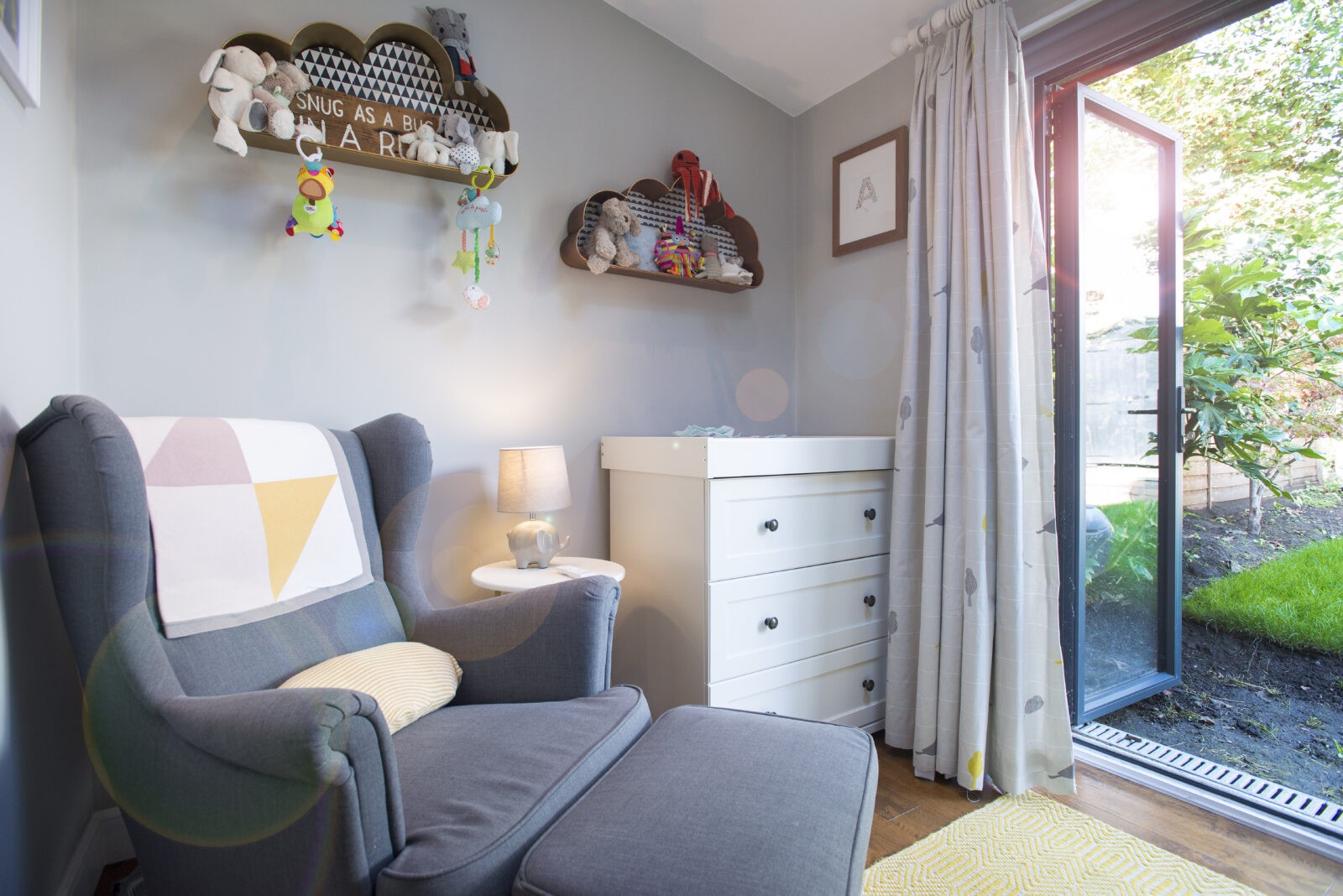 Shock Proof Switches
Switches and sockets are probably one of the biggest hazards around the house to your children. Plug sockets are usually placed closer to the floor which makes them easily accessible by kids. It is important to 'shockproof' switches and outlets as well as blocking sockets with closed plugs to prevent children putting their fingers or objects inside. Cable organisers will tie all loose wires together to prevent the risk of you or your children tripping over these although they should be kept out of sight or harms way.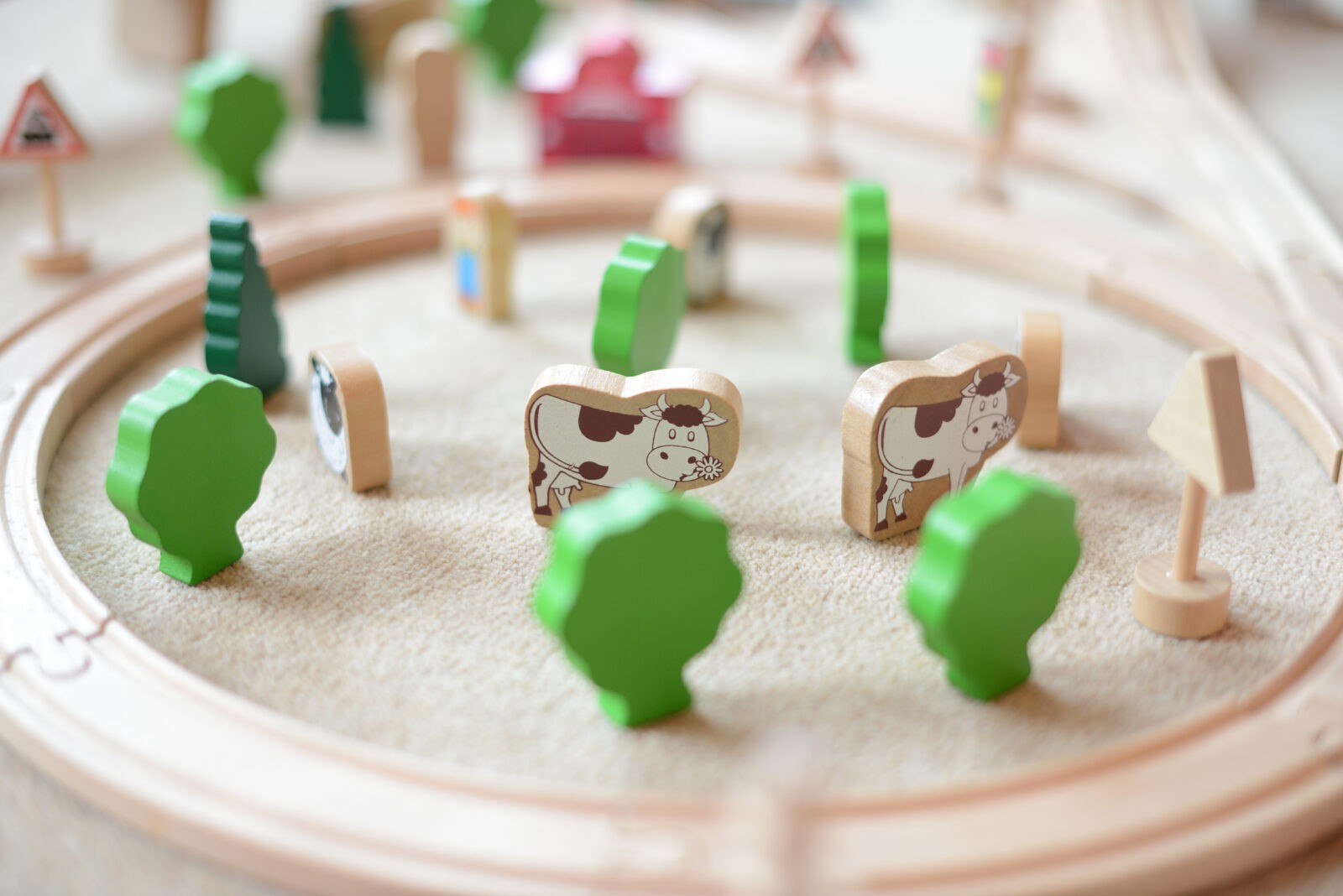 Flooring
It is important to keep your children in mind when choosing flooring for your new extension or refurbishment plans. Certain types of flooring can be a slip hazard for small children and also for parents carrying children. Flooring with a good grip will allow you and your children to crawl, walk and run freely around the home without the risk of slipping on a hard floor. There are alternate methods to reduce the risk of slipping such as placing rugs and slip resistant mats on hard or slippery floors.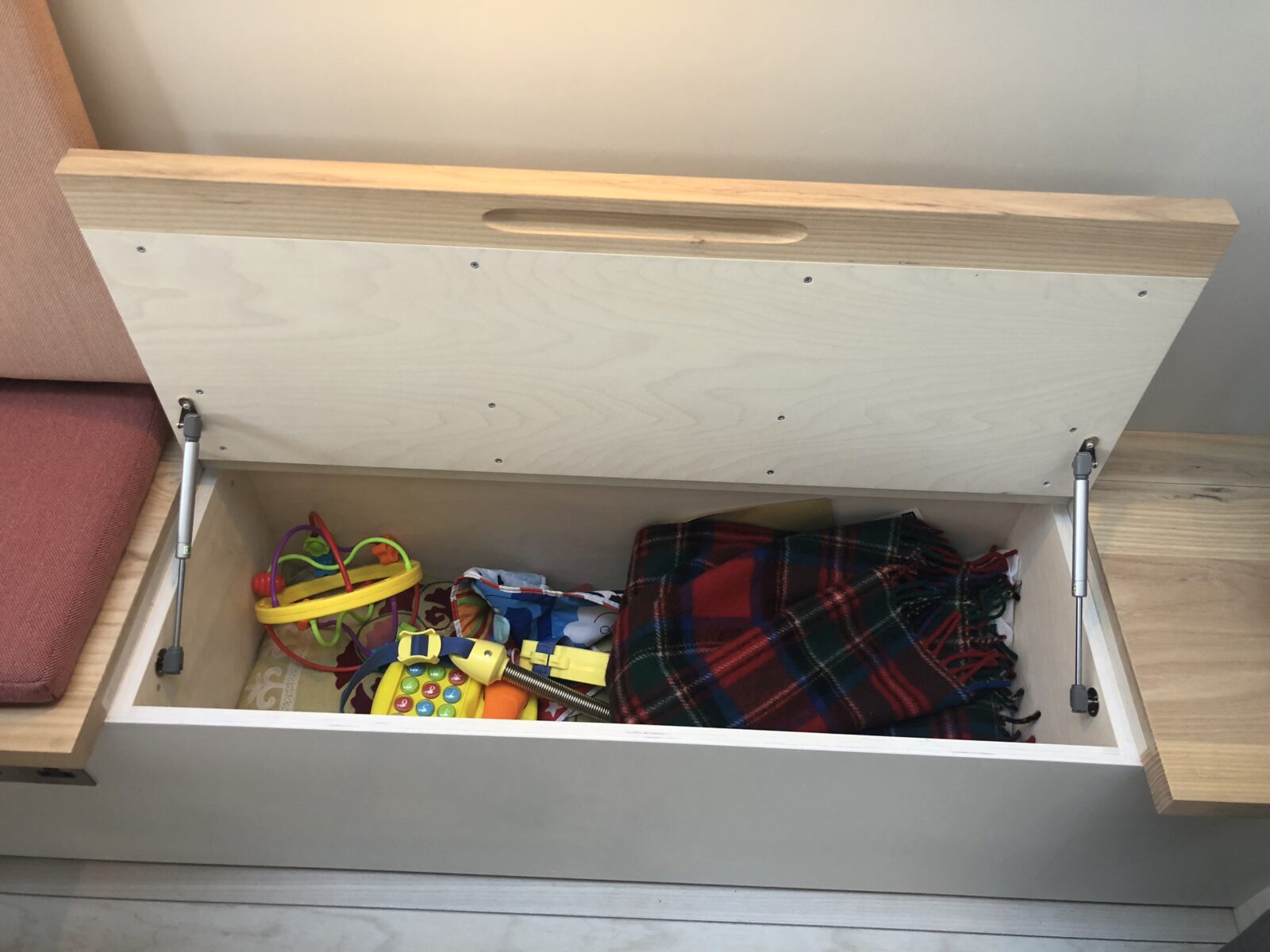 Storage
As your family grows, so does the amount of clothes, toys, books and just general belongings. Extending your home is a perfect way to increase the amount of space available for storage. You can be creative with this by designing storage in benches and stair cases. Having storage space designated especially for your kids should ideally be placed lower down and easily accessible to avoid them climbing up onto object to reach. Cupboard stoppers are a must, as these will stop your children from getting their fingers trapped and causing injuries. Additionally, shelves and cupboards higher up are great to keep hazardous objects out of sight and far away from the reach of young children.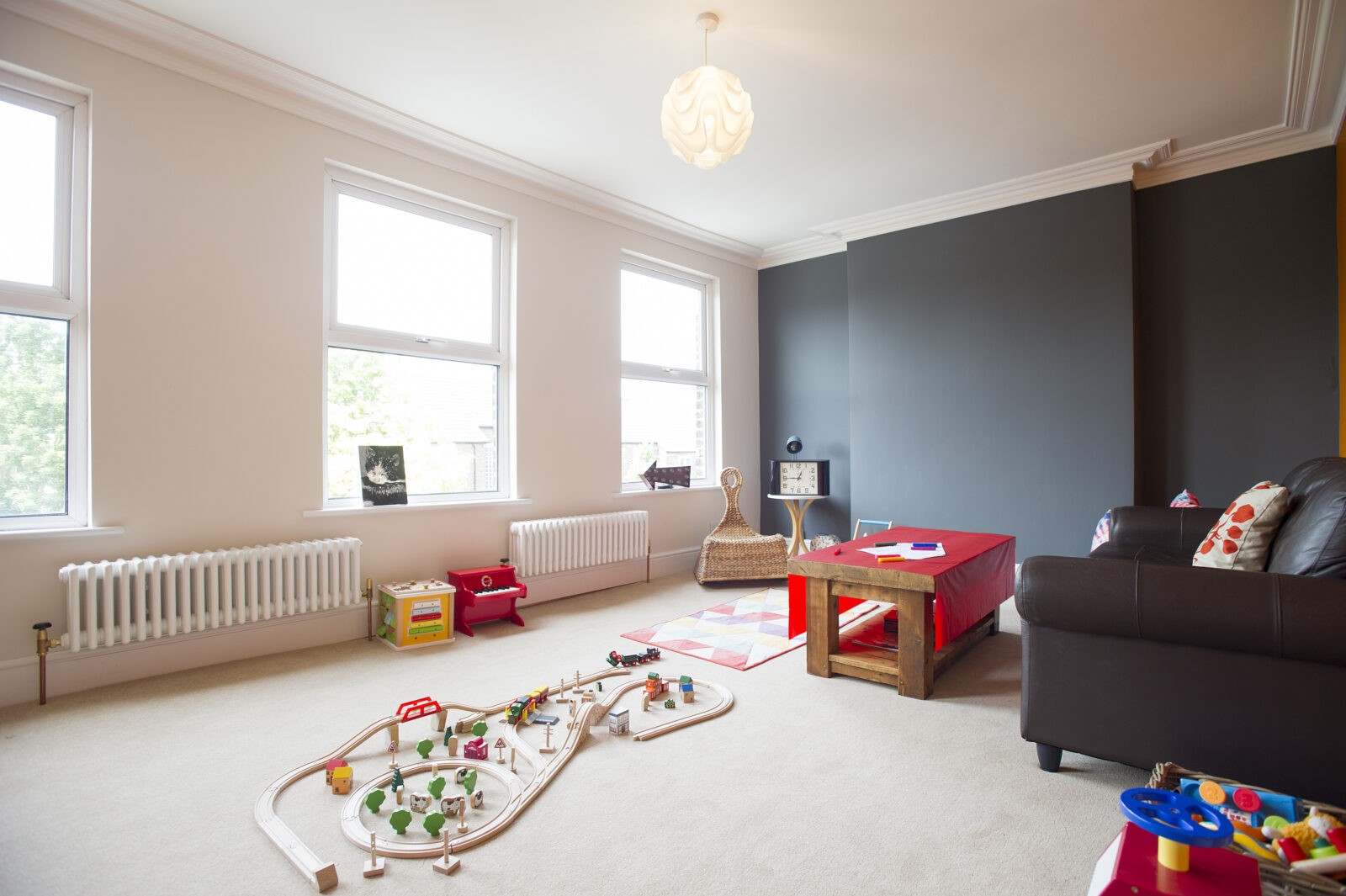 Reading And Play Space
As well as wanting the safest environment, we also just want to let kids be kids and just have fun. A play room designated for your children will allow them to be free with their imagination without major safety risks. These can be furnished with soft flooring, child friendly storage systems and rounded furniture. A great place for this is the rear room which is commonly used as a dining room. As you extend your home and move the dining table into your new kitchen, transform the unused space into a kids play room.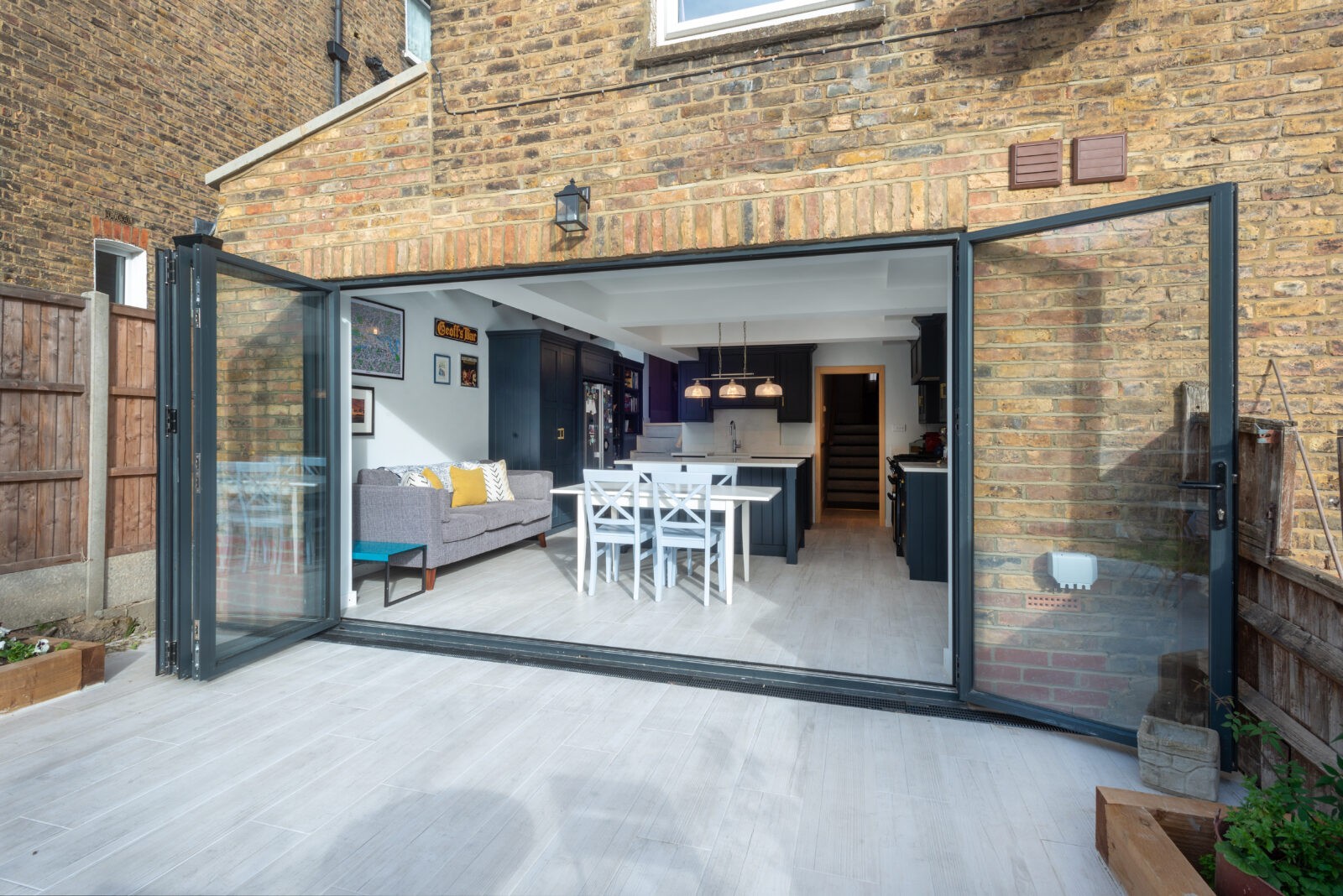 Outdoor fun
Most clients want a large glazed opening when extending their home to bring in more light and build a better relationship with the garden. This can be great as it allows your children to play outside whilst you keep a close eye on them from the kitchen without any blind spots. Making a small snug towards the rear of your extension will also allow you to relax indoors whilst watching your kids play. A large opening can enable your children to move freely between the interior and exterior space, essentially doubling their play area.
If you are thinking about extending your home to accommodate for your growing family- give us a call and book in for a site visit. Our Design Team are happy to help and talk through any questions you have. To book your site visit, get in touch with our team today on 0207 495 6561.