Whether you're intending to do a ground floor extension, loft conversion or a lower ground floor basement – it is very likely that glass will play a large part in your overall design, especially if you want to maximise natural daylight into your home. These days, we are spoilt for choice when it comes to choosing which type of windows we want; especially when there is such a large range of materials, proportions and specs on the market. The options may seem a little perplexing, so we have rounded up some ideas on how you can get creative with your windows.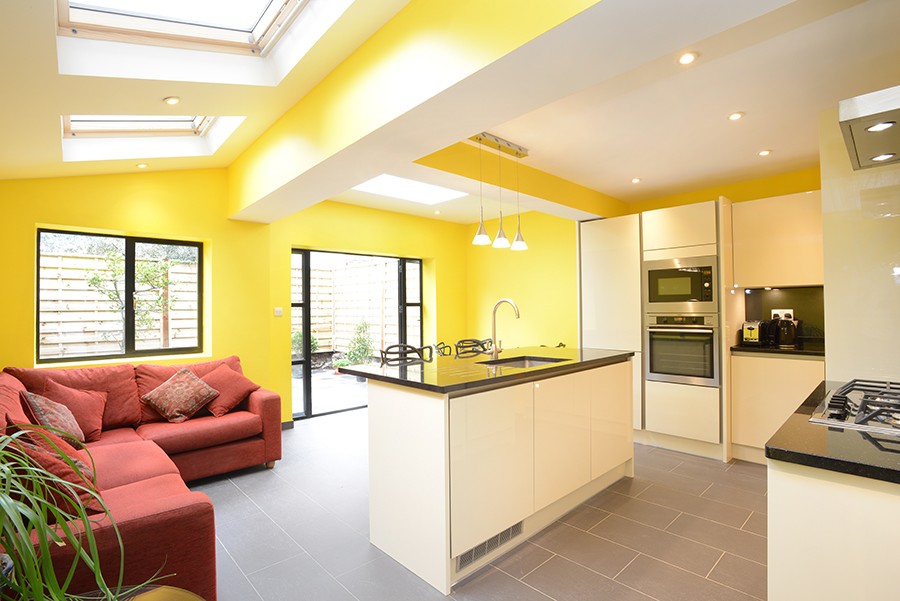 Go Crazy for Crittal
This metal framed dream is perfect for anyone looking to inject an edgy, industrial feel into their design. Our clients in Westbourne Park have perfected this look; the crittal doors and windows not only let a surplus amount of light in, but they look great against the streamlined kitchen design, and have helped to establish a prominent monochrome theme. The most advantageous feature of crittal windows is their versatility; coming in a plethora of styles. Crittal is the perfect window for any homeowner looking for both style and adaptability.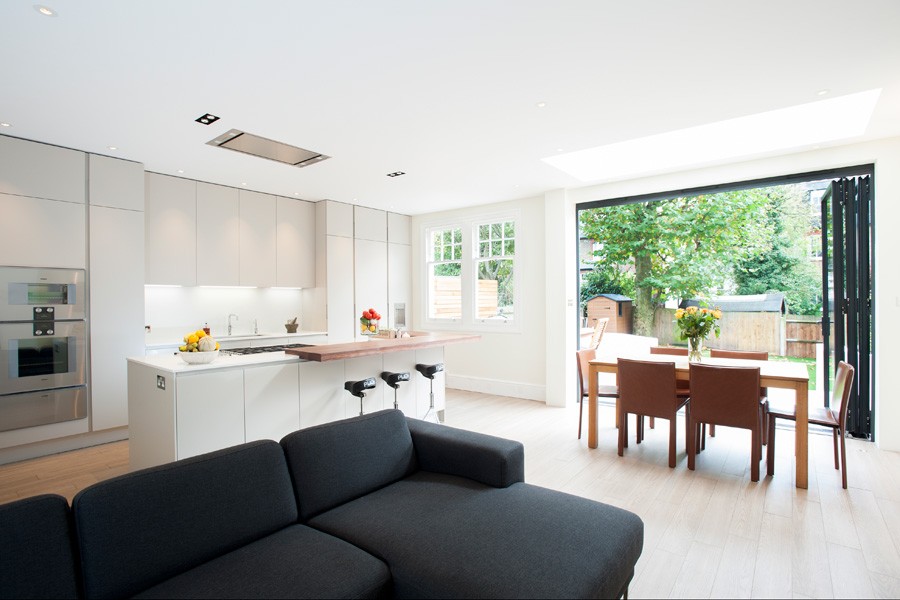 In with the Old, out with the New
Retaining original features such as a bay window at the rear of the property, a set of French doors, or Victorian style windows is a wonderful idea if you want to combine a modern look with the existing period feel of your home. For our project in Streatham (SW2) we retained the traditional sash windows, whilst building a modern side infill extension, with bi-fold doors, thus reinvigorating the property without ousting its character.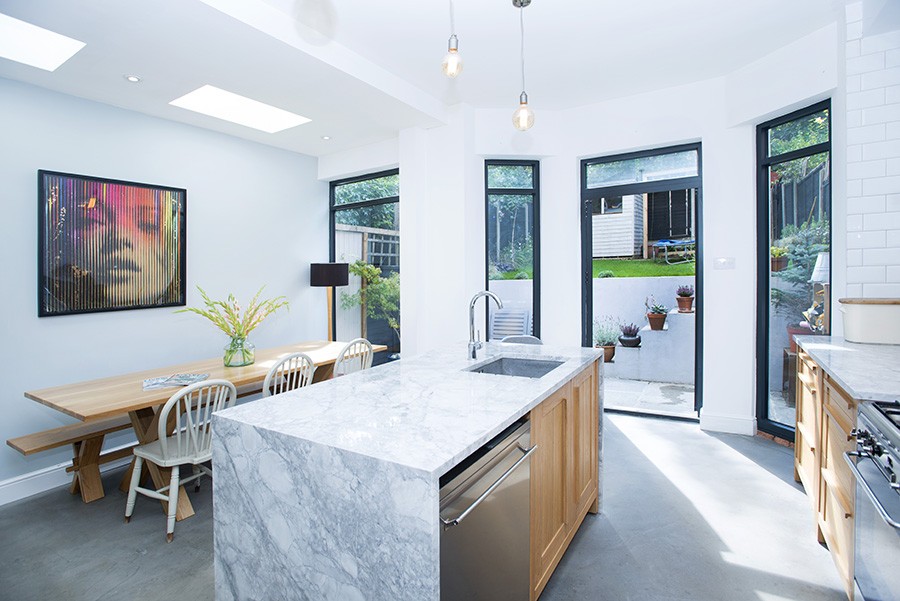 Top-to-Bottom
Our build in Alexandra Palace has taken it one step up from our Steatham (SW2) project. The exciting feature is the original bay which has been refurbished and transformed to include full length windows and aluminium French doors, giving this finished build a magnificent, modern aesthetic. Full length windows are just spectacular and deliver a striking architectural statement whilst bringing in more natural light. Plus, if you have the option, why not create a floor-to-ceiling window wall, and enjoy amazing panoramic views right from your sofa.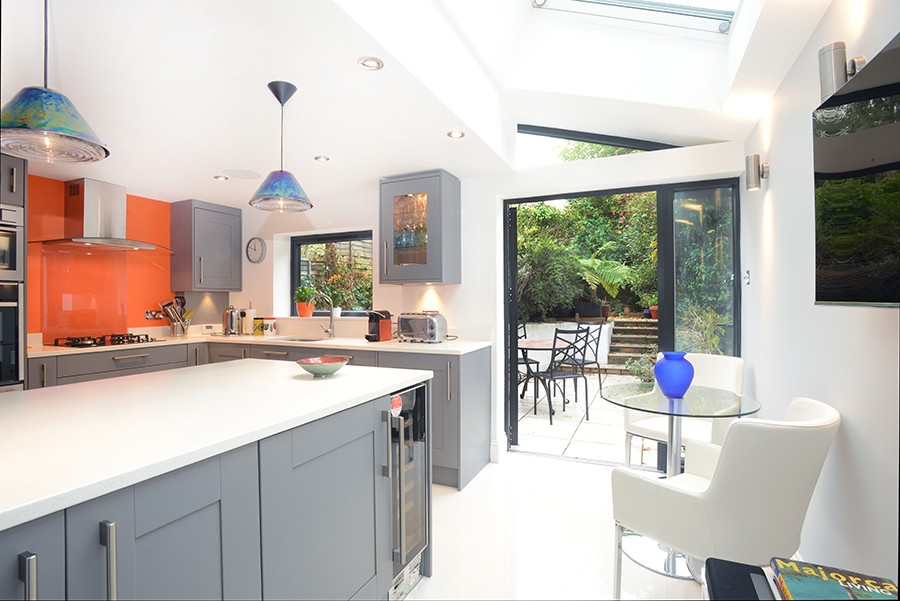 Mix and Match
For our project in Wandsworth, our clients chose a fantastic mix of glazing in order to flood their kitchen with daylight. Featuring an original window in the rear wall alongside a stunning set of French Doors, a full length window and modular Velux windows, this project has it all. But it doesn't stop there; a bespoke triangular window sits above the French doors to completely drench the room with a fantastic glow.
Whichever look you want and however creative you want to be with your design, our specialist Design Team can help you maximise your home's potential. Book a site visit with us today to discuss your ideas with a member of our Architectural Design team – 0207 495 6561.