We have recently completed some wonderful new projects, which include a variety of ground floor extensions and loft extensions. Our clients are so happy with the finished product, we thought we'd give you a run through of our latest four so you can understand what you need to do to achieve the same in your home.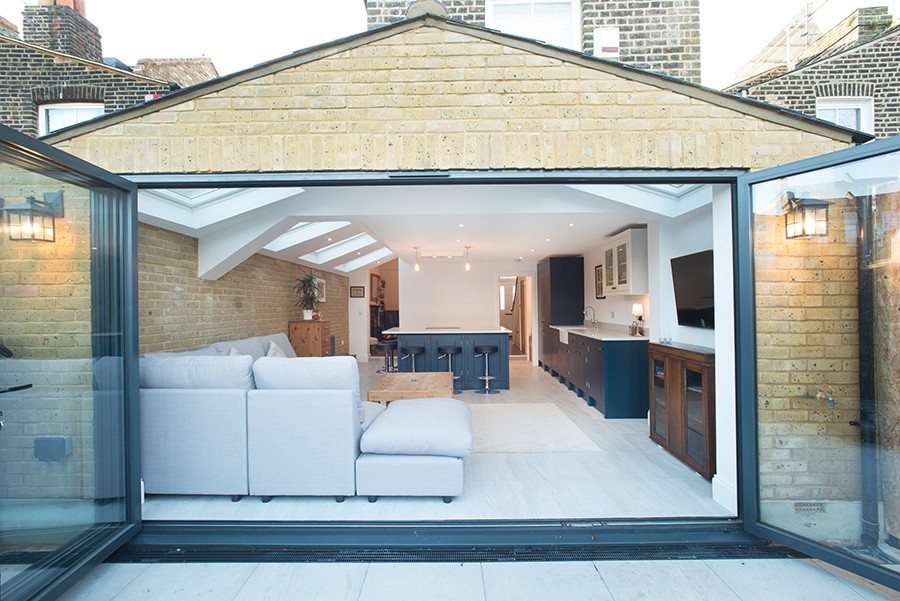 Tulse Hill, SE27
This show stopping project is completely unique with its use of materials, boasting matching brickwork both internally and externally to give a rustic finish. Our Design Team obtained planning permission to extend the property to the side and rear with an apex roof design, offering perfect symmetry on the finish. We included skylights along the full length of the side return and 2 large skylights at the rear of the extension to frame the apex finish.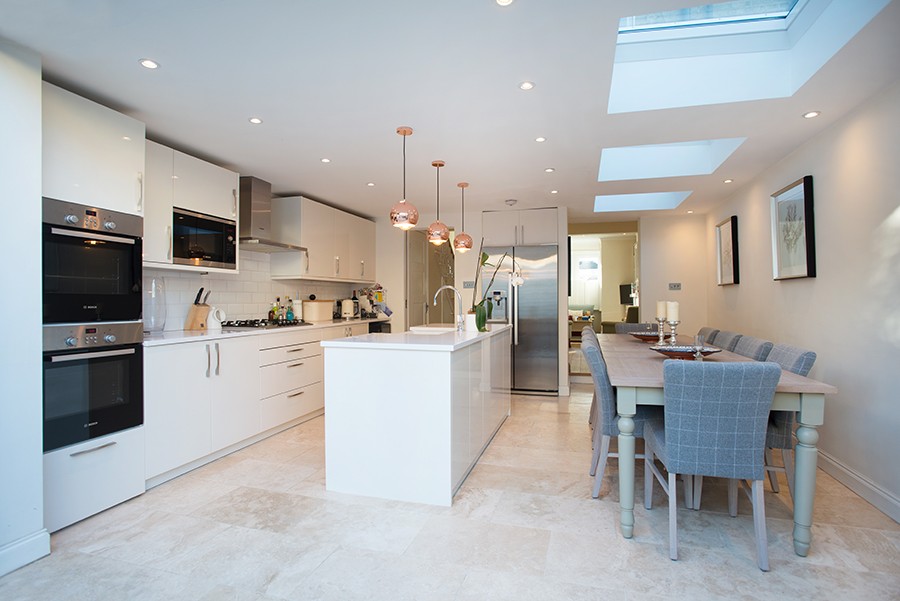 Earlsfield, SW17
This project boasts both a ground floor extension and loft conversion, with a dormer and outrigger. The flat roof extension on the ground floor adds enough space house a generous size kitchen, including a kitchen island and large dining table. The Loft has been designed to maximise the bathroom and bedroom. The dormer houses a large bedroom with a bathroom placed in the slope of the roof, making use of an otherwise difficult space.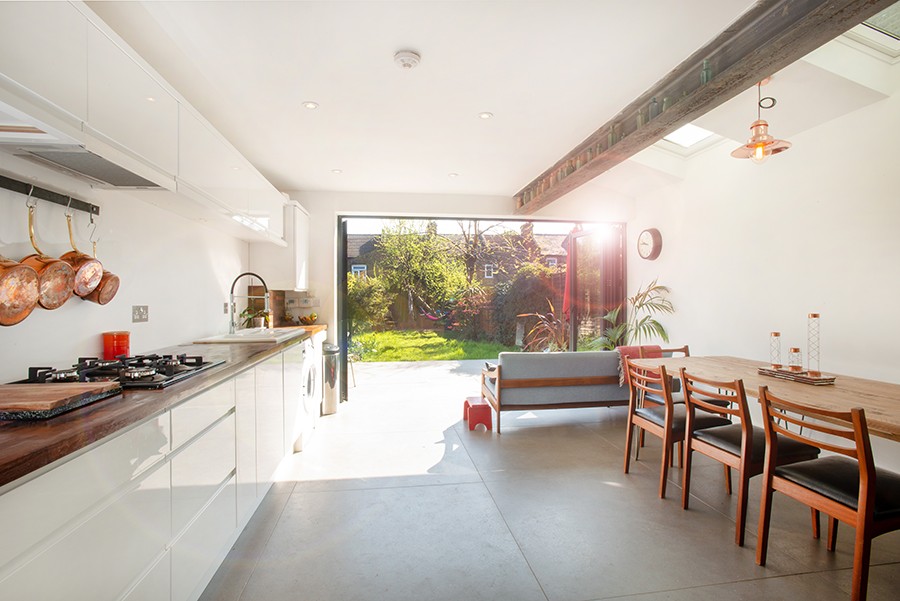 Hackney, E9
The use of the exposed beam offers a unique, rustic look within this otherwise modern interior. They have taken a structural element which is commonly disguised, and embraced it as a design feature.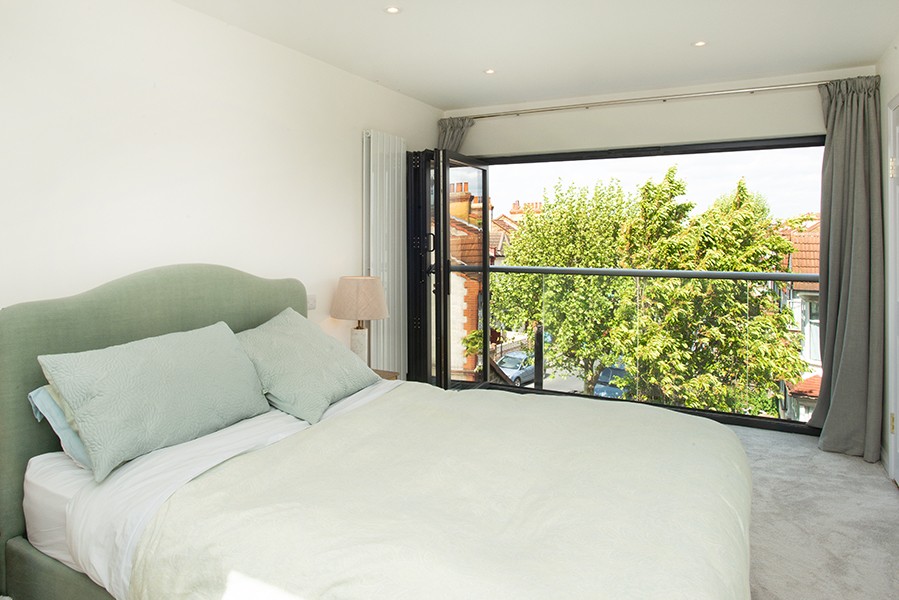 Tooting, SW17
The additional of a ground floor rear extension and rear dormer extension has transformed this property. The ground floor extension is constructed with a double brick layer to create a rustic exposed brick effect internally which is contrasted by the white walls. The loft boasts an impressive set of 3-panel bi-fold doors stretching across the bedroom.
If you feel inspired by some of our projects and are interested in transforming your home – give us a call and book in for a site visit. Our Design Team are happy to help and talk through any questions you have. To book your site visit, get in touch with our team today on 0207 495 6561.