Your choice of flooring will completely transform how your home will look. It requires a fair bit of thought as it often takes third place in the expense scale: the first being the shell of the extension, the second is typically your kitchen, and the third is often the floor.
Your floor has to be practical as well as visually pleasing; it's not worth investing money in something that won't last. The first question to ask is what kind of wear will your floor get? Are you a born entertainer and have lots of friends who wear stilettos? Do you have pups with mucky paws? Are your kids likely to drop juice and biscuits onto the floor? We can help you with all of these questions and ensure you find the perfect floor for you.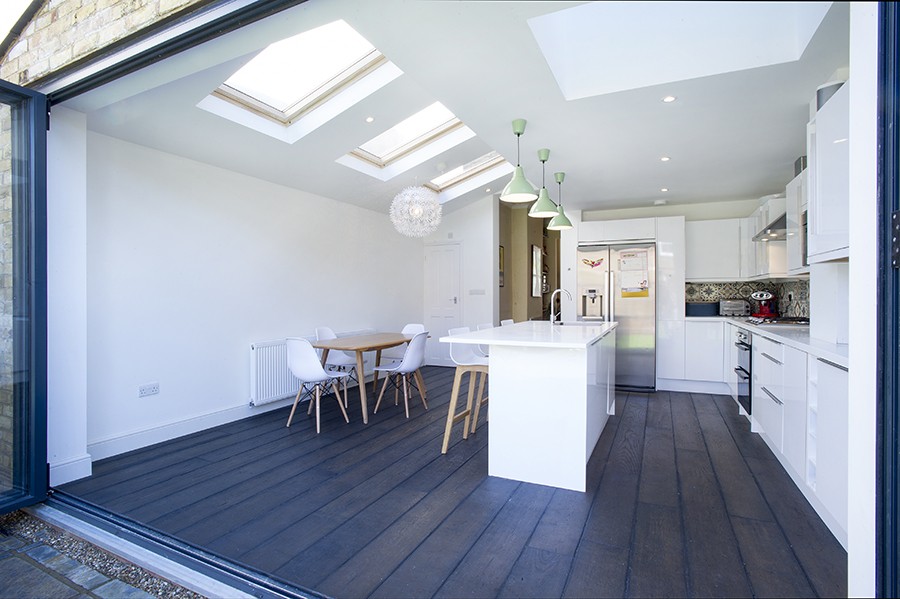 So what types of flooring are best for my kitchen?
Kitchen flooring needs to be waterproof and resilient. You don't often see carpet in kitchens do you? Well that is for a good reason! You can use wood, but you run the risk of staining the colour if you drop something (red wine). The most popular materials are tiles, porcelain tile, resin, or concrete.
With little kiddies running about, a soft floor is a great option. Not only is it super easy to clean and non-porous but it also has a good amount of sponginess just in case your little one takes a tumble. Our clients in Highbury chose a resin floor, you can get them in ANY colour and they are perfect for young families.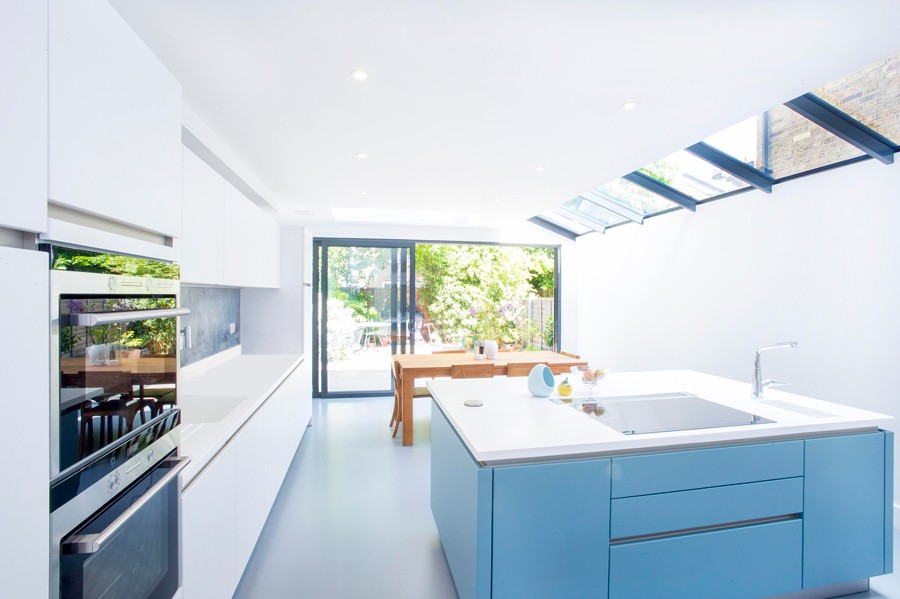 If you are prepared to spend a little more, a polished concrete floor is very pleasing on the eye. Its gaining popularity in the interior design world as it's edgy and modern but extremely durable and hard-wearing. A concrete floor is with you for life, plus it has fantastic thermal attributes, sucking in the heat during the day and pouring it out in the night to keep your toes toasty!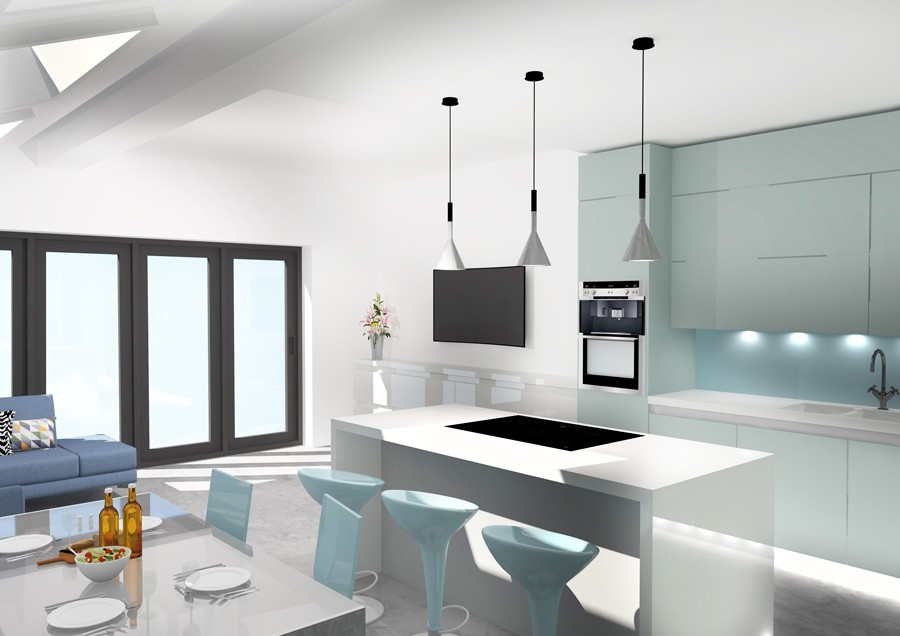 Our clients on Mayfield Road in Crouch End used porcelain tiles to mimic a timber floor. This flooring is brilliant if you have pets as the reclaimed wood look hides any paw prints. This floor is extremely hard wearing and difficult to damage, so it's perfect if you like the wood look but don't like the maintenance that comes with.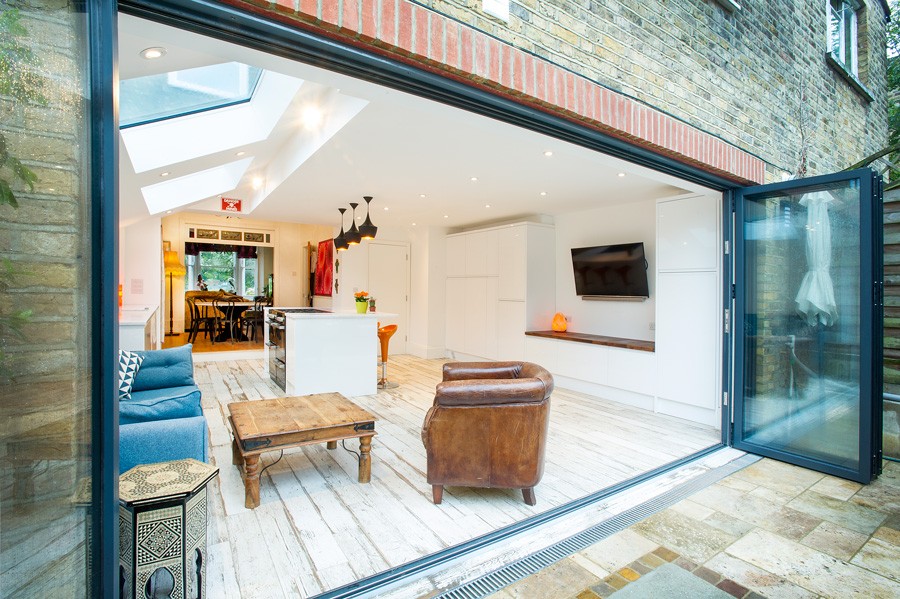 What floor works best with underfloor heating?
To name a few; ceramic tiles, wood, resin, linoleum. Underfloor heating can work with pretty much any type of flooring finish, but remember to always check with the manufacturer. For example, lots of wood manufacturers won't guarantee their floors with underfloor heating, as the wood has to be of a specific quality. There are a few companies (Junkers is one we work with frequently) who have wood of a high enough quality to work with underfloor heating.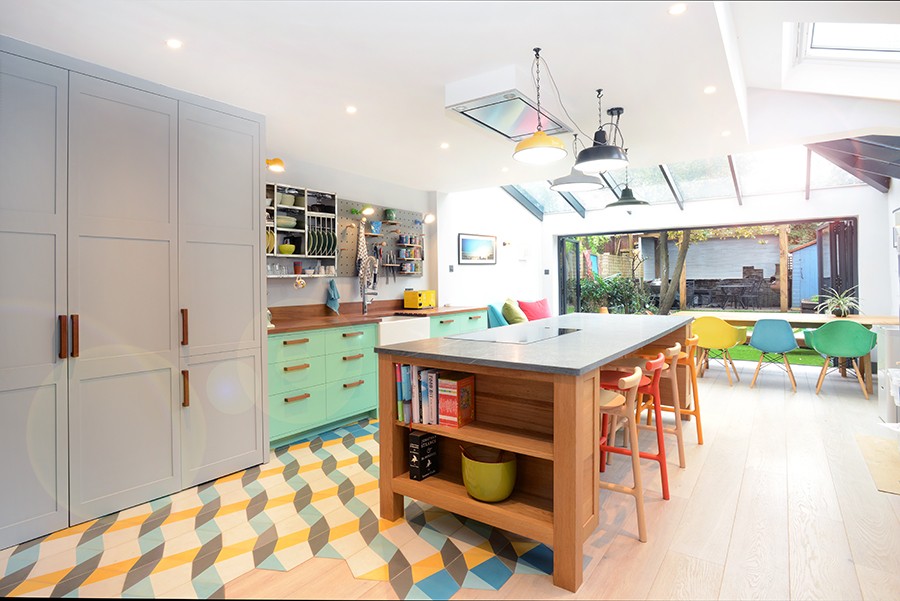 Talk to one of our designers and discover the best type of flooring for you by booking a site visit – email us at hello@buildteam.com or call us on 020 7495 6561 – we're open 7 days a week!