When you are designing your extension, it is important that you find a design that is perfect for you, but that also satisfies your local council's guidelines and neighbouring properties. One element that your local council will look at is the façade, which is the external material of the proposed building. Your local council will also take an interest in any boundary walls you have with neighbouring properties, and it is important you understand your options so you know what will work best for you.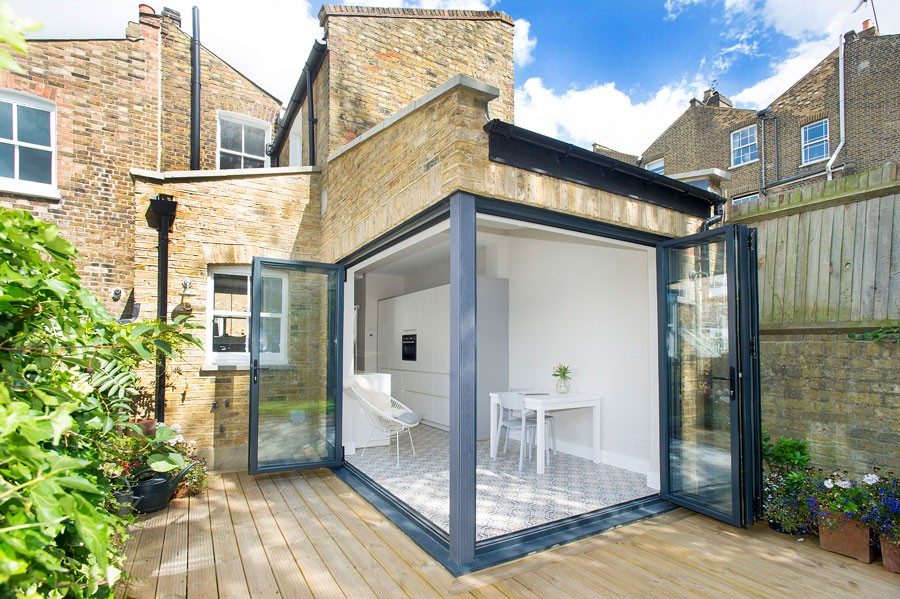 Façades:
As I'm sure you can imagine, there are loads of facades in the world, and it is important to remember that not all of them will be suitable in London. Councils within London are very conscious to keep the traditional, London terrace look and appearance.
The most common façade material in London is London stock brick. When new, this brick is a distinctive yellow colour however over time the brick becomes weathered and turns a dark brown/ yellow colour. London stock brick is virtually guaranteed to be accepted by councils as long as it matches the existing property. This is the most commonly used brick in London and can also be referred to as reclaimed brick. Depending on the era of the builds, some London houses are built from red bricks which can be very distinctive in certain areas of London. We would highly recommend that you specify the type of brick when you submit a planning application, and that you choose a material which matches the original property.
The most practical option to take in the design of an extension is to match the façade type of the existing property, regardless of whether that's London stock brick. Conditions in the area can allow for alternative material to be used such as timber and zinc. In a protected area it is very important that proposed and existing materials match. If render has not been used in the area then submitting an application with render façades will very likely resulted in a refused application.
Boundary Walls:
In terms of segregation between yourself and your neighbours, there are two main types of wall details that our Design Team use when submitting planning applications. These are a solid wall and a cavity wall; both are defined by its function, position and what currently exists on the site.
The Solid Wall:
The solid wall detail is typically found in properties which were built pre 1920, and is patterned with thick and thin bricks. This wall is built 50/50 on your property and your neighbour's property, and if you choose to use this detail, you can continue building from the existing boundary wall.
The solid wall is widely used when two neighbouring properties agree to build the same wall. This can be decided and specified if you submit a joint application to your local council, or during Party Wall Agreements.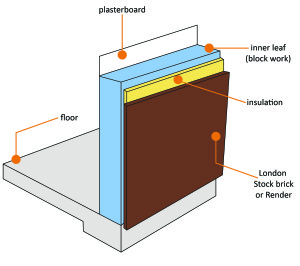 The Cavity Wall:
The cavity wall is more typical in more recently built properties and unlike the Solid Wall, has an even brick pattern. This wall type is used when the design specifies that the build will be completed on the homeowner's side, and it will not interfere with the neighbouring property in any way. There are three layers to a cavity wall, the outer leaf and inner leaf can consist of London stock brick or masonry block depending on the client's specification. Then the cavity is packed with 100mm of insulation. The cavity wall is typically used when site conditions don't allow for a solid wall to be accepted via planning and party wall negotiations.