If you're thinking about doing a side return or kitchen extension, it's well worth considering redesigning your garden to compliment your new build. Your outdoor area has a substantial impact on the indoors, affecting the lighting, colour and the overall atmosphere of a property.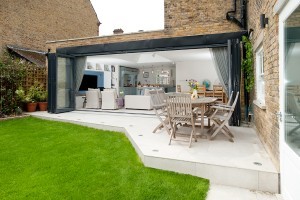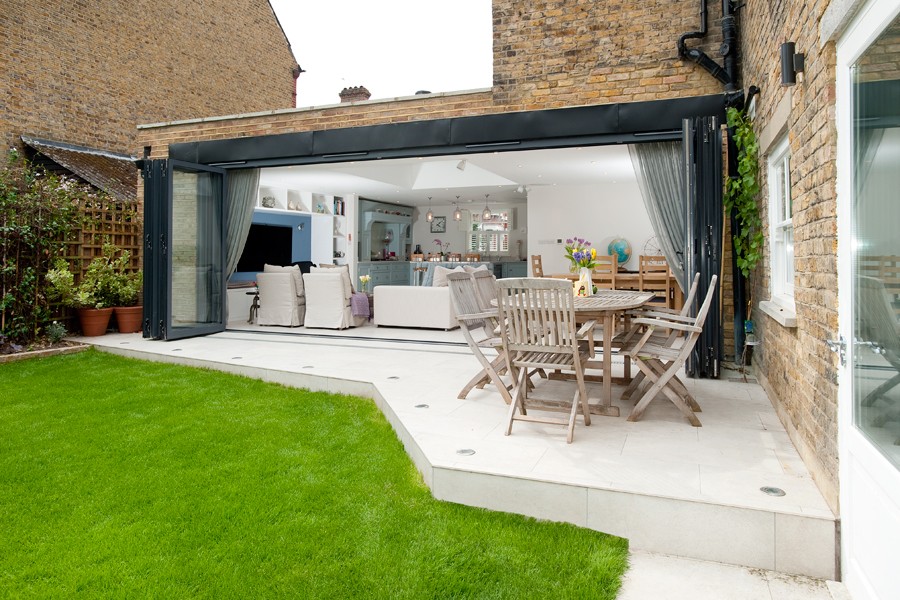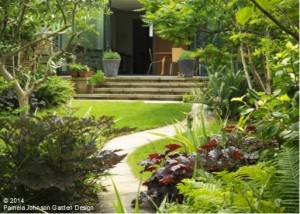 Pamela Johnson (Garden Design) advises that getting your garden design right early on, and first time round will be the most economical use of any budget. Planning ahead will help keep this on track. Re-doing a garden can cost anywhere upwards of £15,000 but this can well be worth the investment with the value it can add to your property. Gardens are a huge selling point in London.
When designing your side return extension and garden, it's worth considering how you want the two to meet. A popular choice is to have bi fold doors which are fitted with the running track recessed into the floor. This means that when the doors are open, there is flat join between inside and out. This is also great for kids as there is no uneven ground or hazardous steps.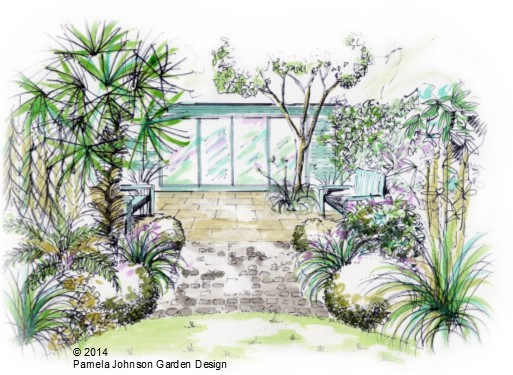 Another factor to consider when designing your garden is privacy. Privacy in your garden is a rarity in London and a luxury well worth investing in. A typical London terraced property has lots of windows overlooking each neighbouring garden. There are lots of simple techniques which you can use so you get the privacy you want. High fences don't have to necessarily box in your garden as you may expect. Using climbers to block out the fence or concrete will make your garden appear larger and make it look more appealing. Carefully placed trees and garden canopies or umbrellas are another easy to keep nosy neighbours from peering over into your garden.
Creating an outdoor seating area can also look great and is another technique that really helps to merge the boundaries between inside and out. If your garden is smaller, creating a corner bench-like seating area can really make the most out of garden space.
If you chose to do the extension and garden at the same time, you will be minimising disruption to your home and neighbours, and it will allow you to design and build the two to complement each other. Check out our gallery for some design inspiration for your Side Return Extension, and Pamela Johnson Garden Design for some stunning garden images.