Thinking about saving money and using radiators to heat your extension? Under floor heating may not be as expensive as you might think. Upgrading to under floor heating frees up your wall space, gives you toasty toes and in the long run may save you money.
Under floor heating is a practical choice for heating your home. The heat is spread evenly throughout the rooms so it can run at a lower temperature while producing the same amount of heat as radiators. Not only does this make it more efficient, but also creates an instantly cosy feeling, warming your toes as you walk around your home.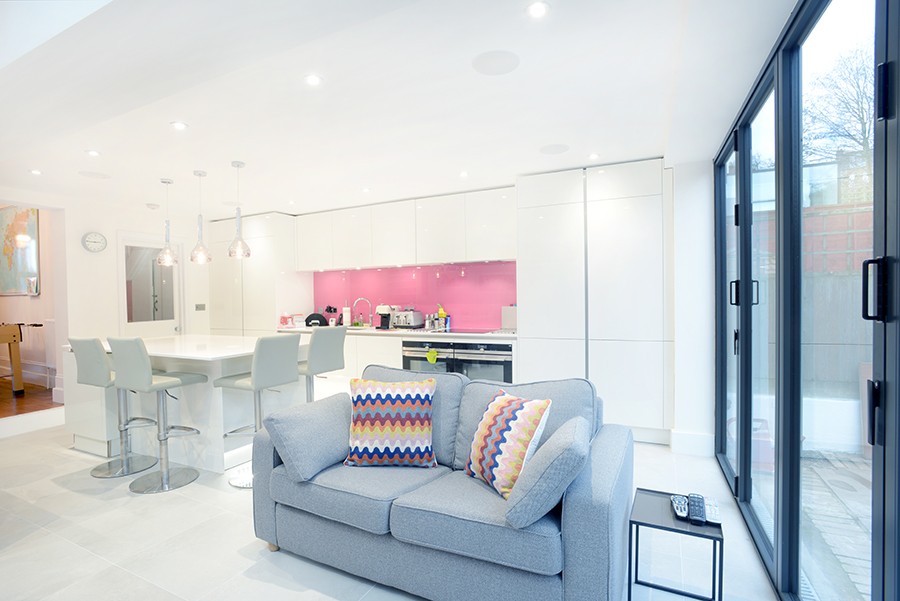 Different types of Underfloor Heating:
There are two main types of under floor heating (UFH) – wet and dry.
Wet UFH is made up from a series of water pipes laid under the floor covering, through which warm water is pumped. Dry under floor heating is electric and comprises of heat mats or coiled wire that emits heat as electric current passes through it. Dry UFH is cheaper to install than wet underfloor heating and can be laid under any type of flooring, giving almost instant heat. However, when it comes to running costs, electric is much more costly to run.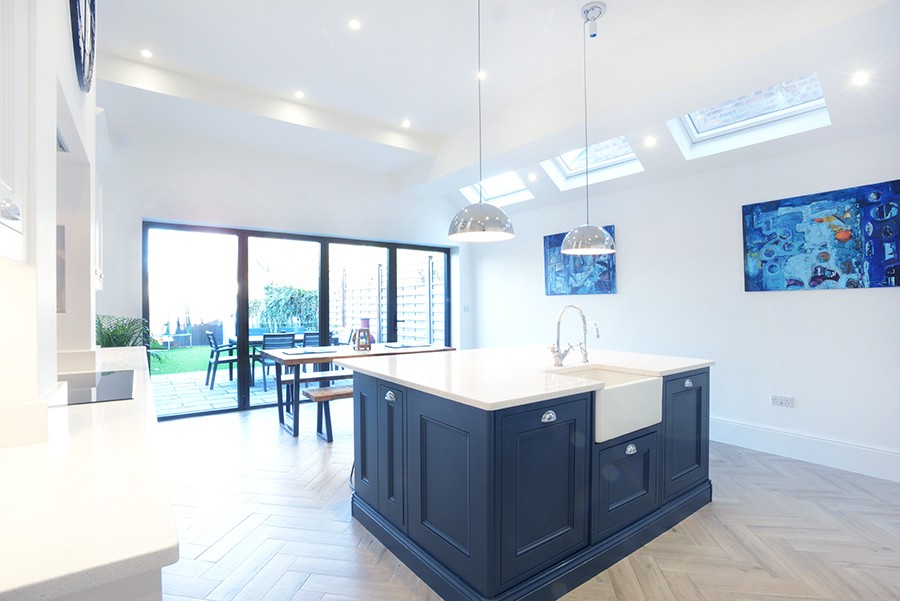 Advantages and Disadvantages of Wet and Dry:
With wet UFH, the water pipes are sealed in a heat-retaining screed to regulate and distribute the heat evenly and there is no need to worry about an additional heating unit as the UFH can be integrated with your existing boiler. This means you can maintain a mixture of under floor heating and radiators throughout your house all under one thermostat. You can also opt for separate controls and thermostats to regulate the heat in different areas your home.
Electric UFH will not connect to your existing heating system so you will need to install an additional thermostat and timer for this option. This may be a hassle if you like to keep it simple and under one control.
Although wet under floor heating runs on the same water system as your radiators, it can be up to thirty per cent more efficient. This could save you a significant amount of money on your heating bills, especially if it is heating your main living space. The screed that is laid over the water pipes protects the heating system no matter what flooring you opt for to finish your new space. It is possible to protect the Electric UFH in the same way, however compromising the advantage of instant heat while maintaining the high running cost. Most often, dry UFH is not protected with a screed for this reason and soft flooring finishes may not protect it from heavy items of furniture that can cause damage.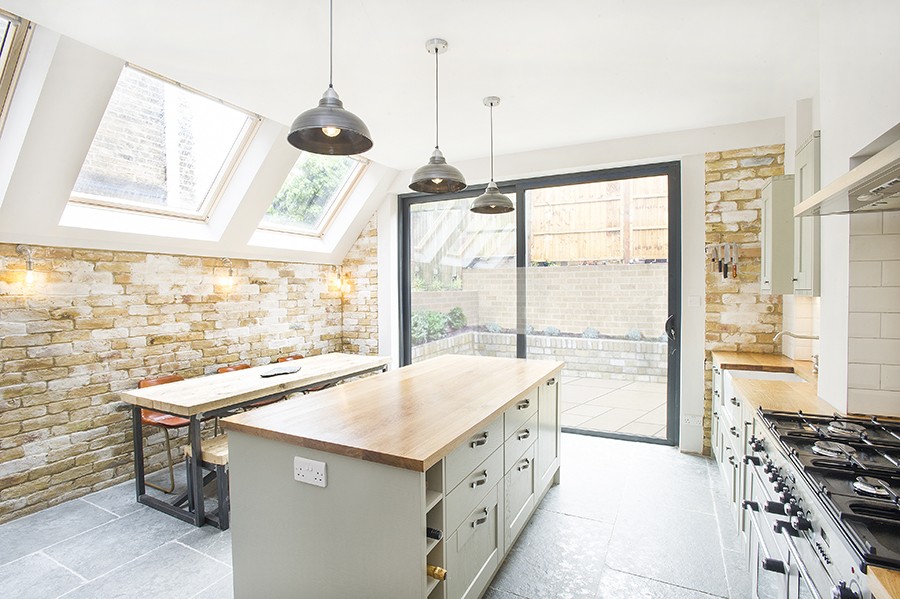 Talk to one of our designers and discover how under floor heating can work for you by booking a site visit – call us on 02074956561 – we're open 7 days a week!