If you're thinking about extending, you should think about how you want your new space to interact with your existing property. One thing you should think about is what you want to do with the room that sits behind your existing kitchen, which is typically used a dining room in a Victorian terrace. Extending your kitchen often opens up a generous, very light and airy space and for this reason, lots of our clients choose to move their dining area to the rear of the property. This leaves you with a spacious room to fill behind your kitchen, and the options are endless!
It's important to keep light flowing throughout your property, and this middle room is often the most difficult to navigate around during the Design Process. We have lots of fantastic options for you, some of which we've described below.
#1. Add a Courtyard
This option is fantastic for catapulting natural light in every direction, as you can keep functional windows from your kitchen and add floor to ceiling doors for that wow factor. This option is great for entertaining and with some well thought out lighting, it can be a warm, inviting space all year round.
Stroud Green is a great example of a courtyard being used in an innovative way. The courtyard was created in order to ensure that the bedroom, which is the centre of the flat, received lots of natural light.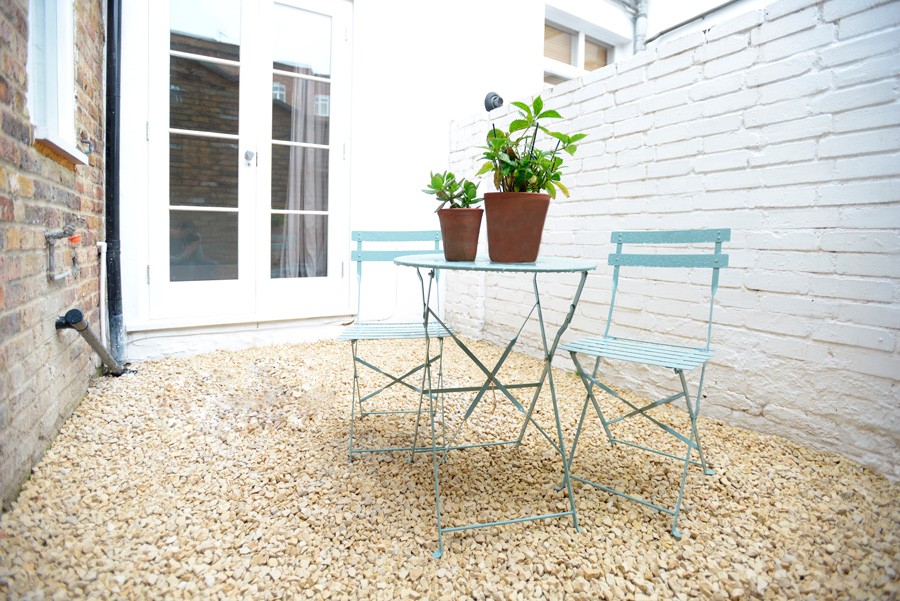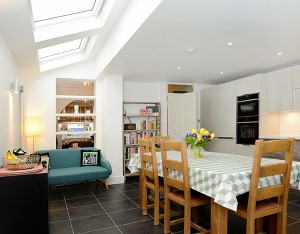 #2. Shelving Units
This is a fantastic, unconventional way of getting natural light into that back room. This option not only offers some storage space, but it also keeps both rooms very much connected. The shelves add a modern edge to the room and also encourage the flow of natural light throughout the property.
You can see all of the way through the property from the garden which is a lovely feature and creates a real sense of openness.
#3. Internal Windows
Internal windows are often overlooked, but they can look really clean and modern, and are certainly effective at directing natural light into dark spaces.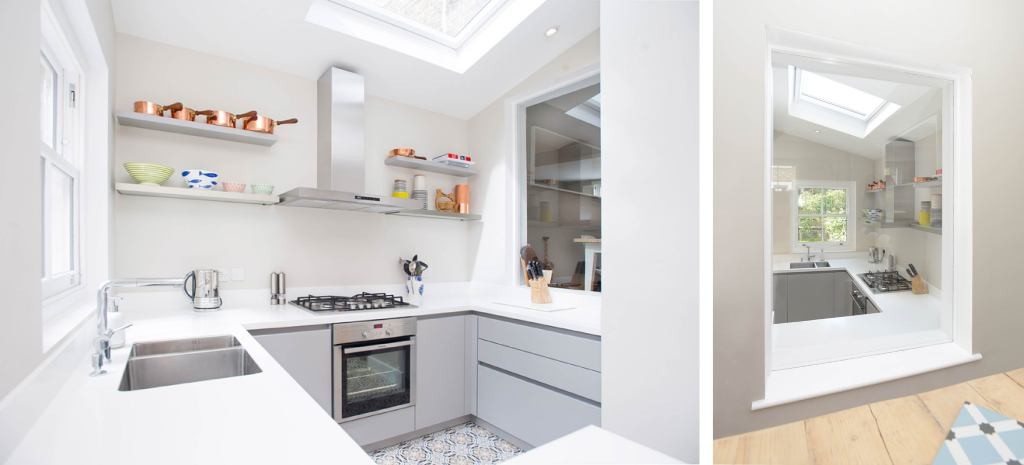 A great example is the internal window we used for our client in Battersea. This sizeable window takes full advantage of the natural light penetrating the extended area, and enables the light to extend into that rear room.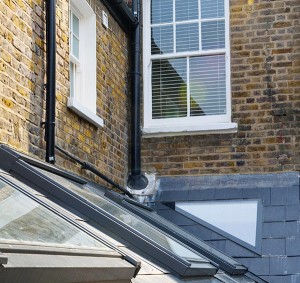 #4. Inflected Glass Roof Light
Inflected glass looks really modern, and is certainly a feature in itself. It improves the spread of sunlight around your home as it directly penetrates into that rear room, which creates a naturally warm and welcoming space. It might look small, but don't underestimate the amount of natural light this seemingly small piece of glass encourages in.
#5. Removal of Internal Walls
This is perhaps the most obvious option if you want to allow light to penetrate throughout your ground floor. The removal of this internal wall creates a completely open-plan living space, which allows natural light to flow from the front of the property right through to the rear.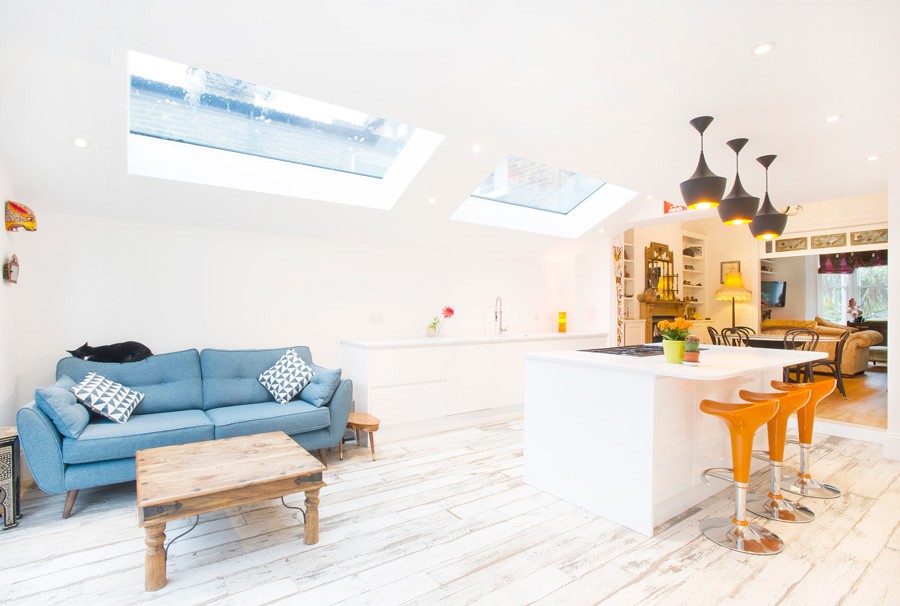 This project is a great example of a wall removal to allow a seamless connection between the spaces. If you do choose this option, you should give some thought to open plan living options. This is something our Design Team would be happy to advise on and if you have any questions at all, please don't hesitate to get in touch.