Home extensions are often associated with growing families, but they are also a fantastic investment opportunity and don't necessary need to revolve around you. Lots of our current clients live abroad or outside of London, and are currently extending their second homes as an investment, either to sell or rent.
Flats are in high demand in London and can (in some cases) be the most profitable way forward when refurbing a property. Splitting a property into separate dwellings can maximise rental income in the short-term, plus profit from the sale(s) in the long-term. Luckily we know the best way to go about doing this and we're here to give you some top tips on how to get started.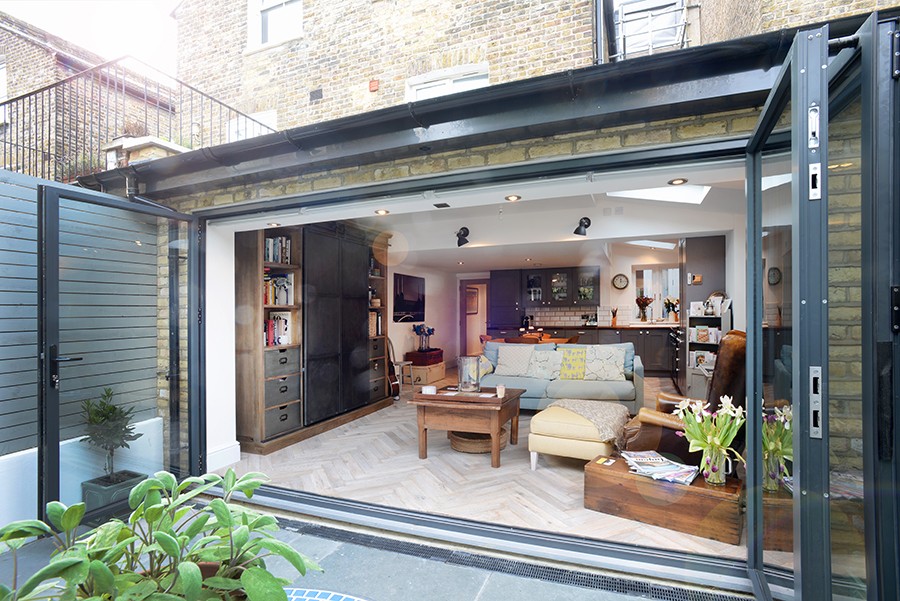 Planning Permission
If you want to explore the option of converting a house into flats, the best advice we can give you is to give yourself plenty of time for the Design Phase. Planning can be tricky when it comes to gaining approval, and you want as much time as possible to ensure your design is perfect. When you design a house it's a simple matter of deciding on one (or two) living spaces, one kitchen, one dining area – but with flats you're suddenly multiplying these areas. What works on one floor might be different for another. If you're unsure, you can always apply for a Pre-Planning Advice application.
Building Control
Building Control can be strict with flats as there are multiple occupants within one property. If the council have given the green light, your next move is to check any standards for safety measures such as fire proofing, insulation, and fire escapes. You want to make sure that each address has their own electricity, gas and water meters. This may come at an extra cost so don't miss this out in your budget.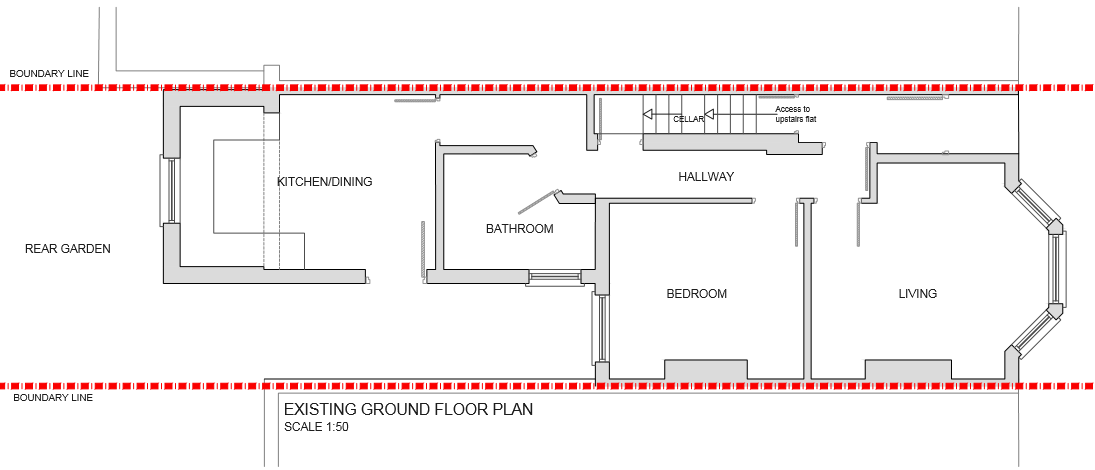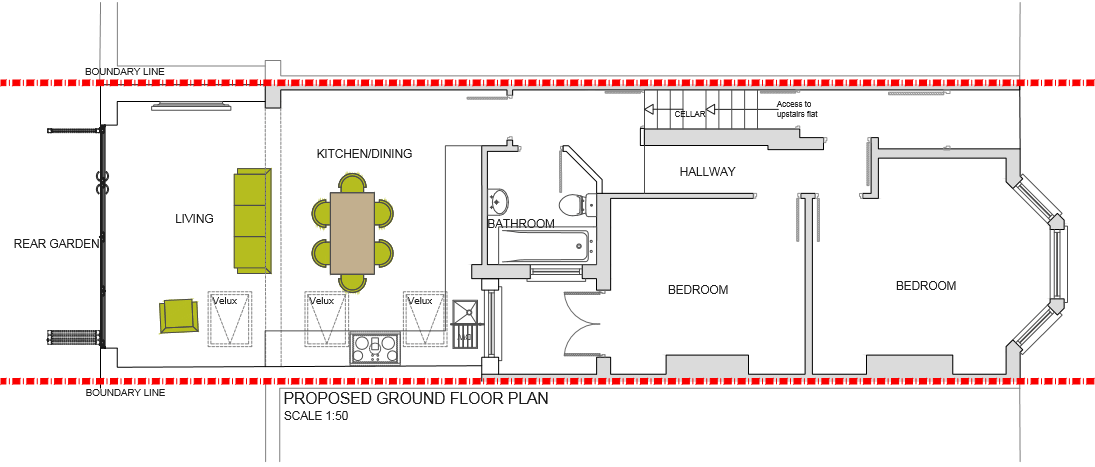 Conversion Stress
We take care of making sure all of the drawings are compliant and meet the relevant policies. There are three documents to be aware of: the National Technical Standards, the London Plan and your local council's Supplementary Planning Document (SPD). It's also worth checking if your street is in an area of 'Conversion Stress'. A call to the council or a quick search will give you the answer. 'Conversion Stress' refers to the rate that houses are being converted into flats.
Extend the Loft
Extending both the loft and the rear at the same time will give you much more space to play with. Many Victorian and Edwardian houses as they stand, won't divide and give you the space you need to convert into two. If you plan on living in one of the flats, take the ground floor and take advantage of the garden! Most homes will comfortably make two flats once converted.
If you're thinking of maximising your home's potential, talk to one of our designers and discover the best type of design for you by booking a site visit – email us at hello@buildteam.com or call us on 020 7495 6561 – we're here to help!