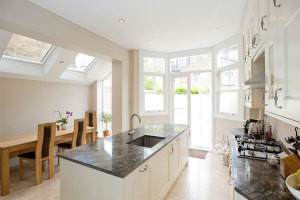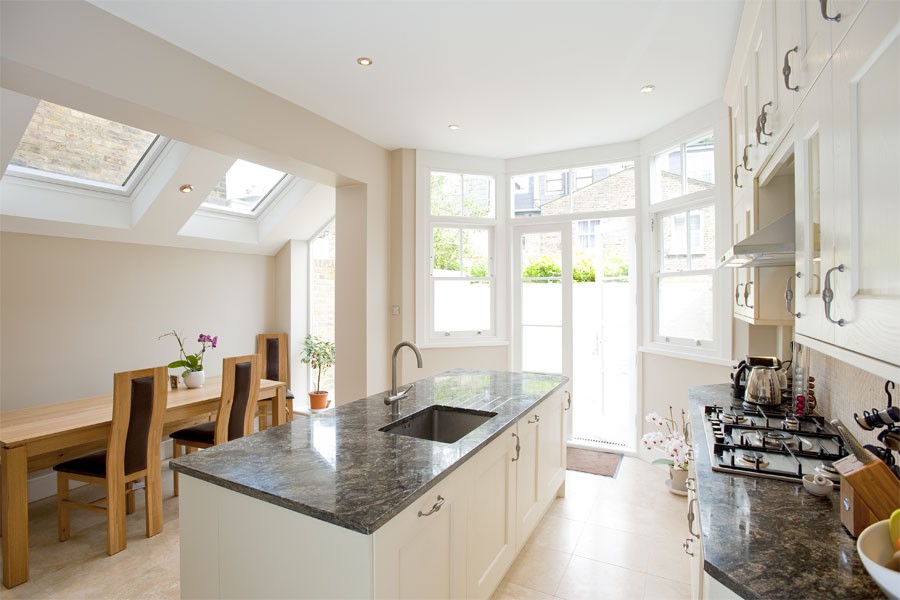 A side return extension can be a fantastic way to reclaim the unused space at the side of your house.
With space at a premium in London, adding any amount of space, large or small, will allow you to open up your kitchen and create an airy living space that will become the heart of the home.
The nature and design of a side return extension means that you cannot install windows vertically in the side wall, so you can't have the 'typical' windows you might be used to. But there's no need to despair; careful planning and creative use of roof windows will flood the room with natural light.
There are four main types of roof windows that would be a stylish addition to your home. The type of roof windows that you go for will likely to be influenced by your chosen roof design.
Roof windows for pitched roof extensions
Roof windows, often known simply as VELUX windows, come in a range of sizes to fit your space. You can choose to have a combination of smaller windows or fewer large windows. You could group windows together to create a feature, or even install roof windows along the entire side return extension to flood your new space with light and views. The options are endless.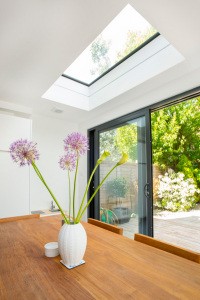 Roof windows are available in a variety of finishes, including white, pine and oak, to suit the aesthetics of your room. If you wish to install VELUX windows up high, electric remote control windows will allow you to welcome plenty of fresh air in without having to worry about how to reach the window. They even have rain sensors so they will close automatically when the British weather fails us.
Blinds will let you control the amount of daylight entering your room or give you some privacy. There's a huge range of blinds available for VELUX windows to suit every purpose and any decor.
Flat glass rooflights for flat roof extensions

If you choose to have a flat roof you can benefit from natural light by installing flat glass rooflights. Unlike traditional roof domes, rooflights for flat roofs sit only a few inches above the roof's surface and look very slick and modern. They maximise the daylight entering your home, even more so if you combine multiple rooflights together to create the illusion of a glass roof. If you wish, you could choose an opening rooflight or perhaps one suitable for walking on, which would be perfect if your flat roof will also act as a terrace.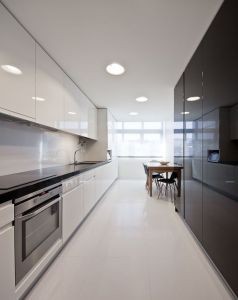 Sun tunnels for dark, windowless spaces
Sun tunnels, or light tubes, are commonly used to beam daylight into rooms with no outside walls. The highly reflective surface inside the tunnel channels sunlight into the space below, reducing the need to have lights on all day. Sun tunnels are suitable for use in buildings where there is up to 6m between the roof and ceiling, and you can choose from a range of diameters that are up to 22 inches across – the wider you can go, the more daylight you'll enjoy. If your side return extension design includes a WC, a sun tunnel could add much needed light into this usually artificially lit room. Sun tunnels could also be used as a fun alternative to square rooflights.
Lantern rooflights for flat roof extensions
Lantern skylights bring in up to 3 times more light than vertical windows. They are perfect for flat roof extensions because they not only add light but also add height, making the space look much bigger.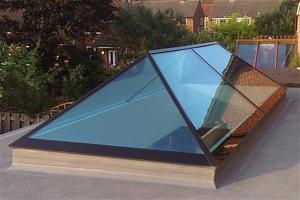 Both unvented and vented lantern rooflights are available, with the latter ideal for kitchens that can easily get hot and humid, and would benefit from another opening window to let fresh air in. Lantern rooflights from Sterlingbuild are highly energy efficient with self-cleaning glazing. They come in a choice of glazing, venting options, frame finish and optional solar powered blackout blinds.
Build Team are side return extension experts, providing a complete planning, design and build package. Glazing will play an important part in the overall design of your extension, take a look at our gallery of side return kitchen extensions for some inspiration.