There are lots of ways to encourage natural light into your side return extension throughout the bright summer months; glass roofing is a great example. One of the biggest advantages of a side return extension is that the space can be used for entertaining all year round. When thinking about light, it's important to think about the best way to take advantage of natural light, but also the best way to use artificial light to complement your new space.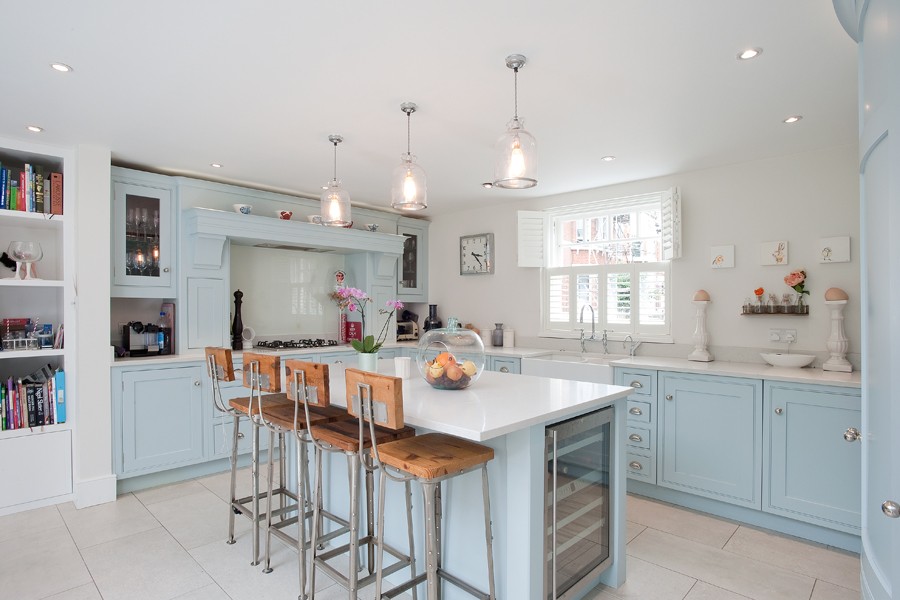 So what is the best kitchen lighting?
There are three main types of lighting that work wonders in a naturally bright, extended space. These are task lighting, mood lighting, and feature lighting. The question is – how do you choose the one that will work best for your design and requirements
Task lighting offers a bright, direct light that can be focused upon a wide space, such as the cooking area of your kitchen. It's recommended that you install task lighting directly above the cooking and food preparation areas so that you can easily see what you're doing.Pendant lights, which cascade down from the ceiling, are a stylish addition to any kitchen extension.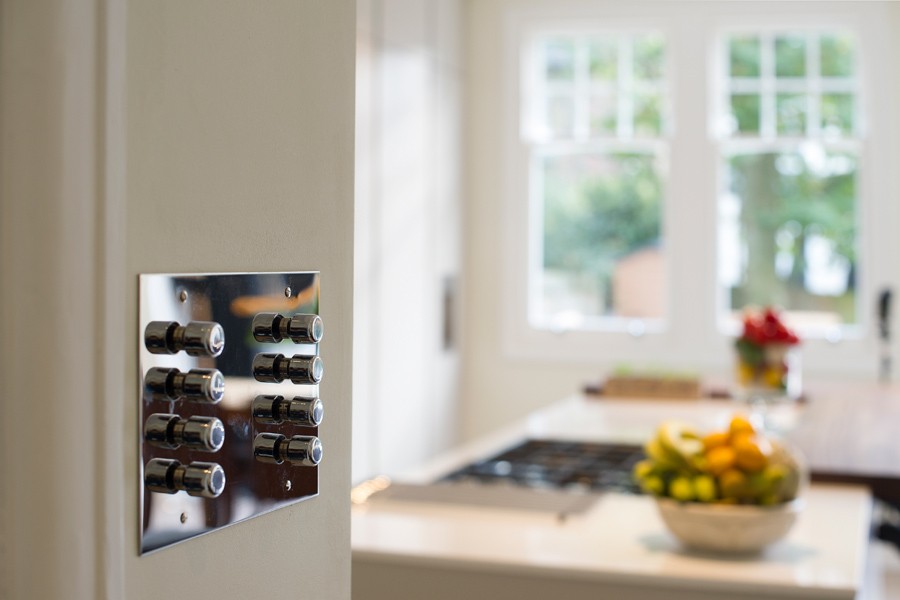 Mood lighting is a great was to add some colour and personality to a designated area. It is a fantastic gadget and can really transform the overall look and feel of your space. Colourful mood lighting in the kitchen works well in seated areas designed for socialising. It's also a good idea to consider dimmer lights, perhaps for the lights above the dining table. Then you can choose between a bright, useful, direct light during dinner that can be dimmed to a low light for after dinner socialising.
You've spent a long time choosing the right features and fittings for your side return, so why not show off your favourite parts? Feature lighting allows you to direct a bit of
sparkle to your most beloved kitchen aspects. Speckled tiling, for example, has an eye catching shine under feature spotlights, giving them a bit of extra shimmer and shine.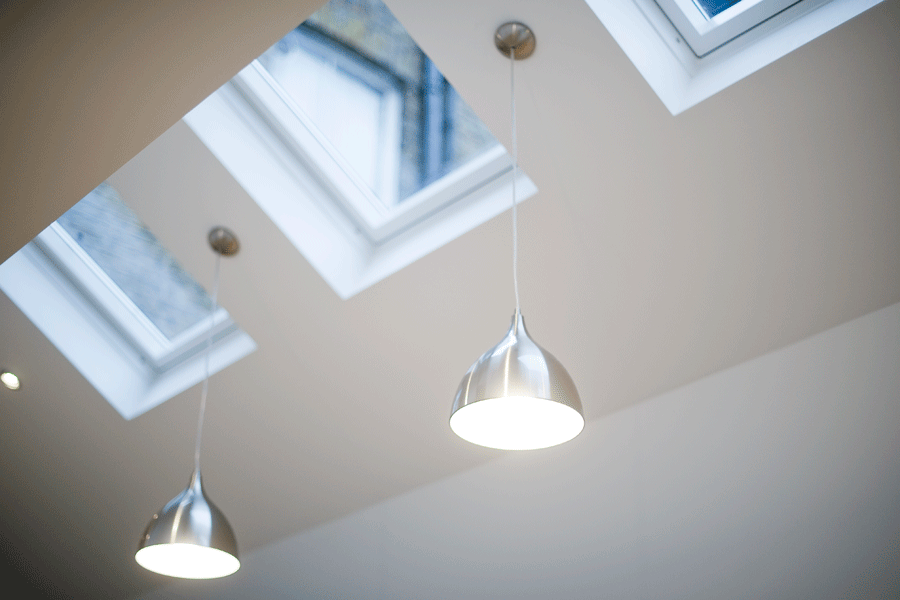 So what is the best kitchen lighting for your kitchen?
The answer really depends on what you want from your kitchen – do you want it to be a place you can spend hours trying out new recipes? Or how about a place you can relax, unwind, and chill out with friends over a bottle of wine? For many families, the best kitchen lighting will be a combination of all three lighting styles; giving you complete flexibility over how you use and enjoy your kitchen extension.