When planning your kitchen, practicality should meet design. It is paramount to have a practical kitchen that is a joy to use but that does not mean that it cannot be stylish and designed with your personality in mind. Have a look at some ideas we've come up with to show what can be achieved.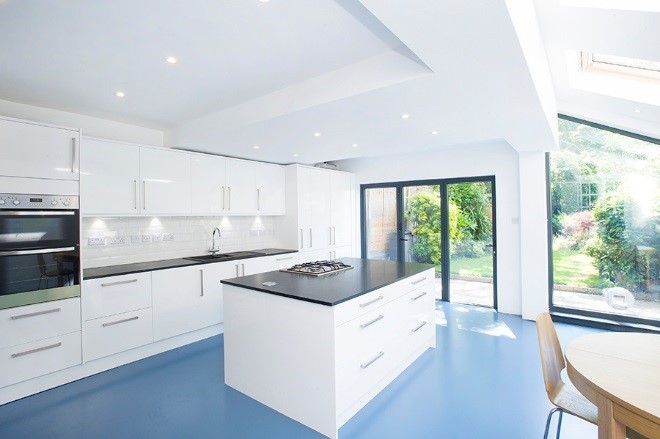 The Self-healing Floor
The floor of your kitchen often takes a lot of wear. Dropped kitchen knives and cutlery, muddy shoes, pets and children playing can all mark a hardwood floor. That kind of damage can't be undone without rigorous sanding and mineral oils, which can lead to costly upkeep. Thanks to new technology and a sprinkle of poly(urea-ureathane) it's possible to get a floor which is self-healing! Give the floor a couple of hours to do its work and it'll be brand new. You'll just have to mop it once in a while.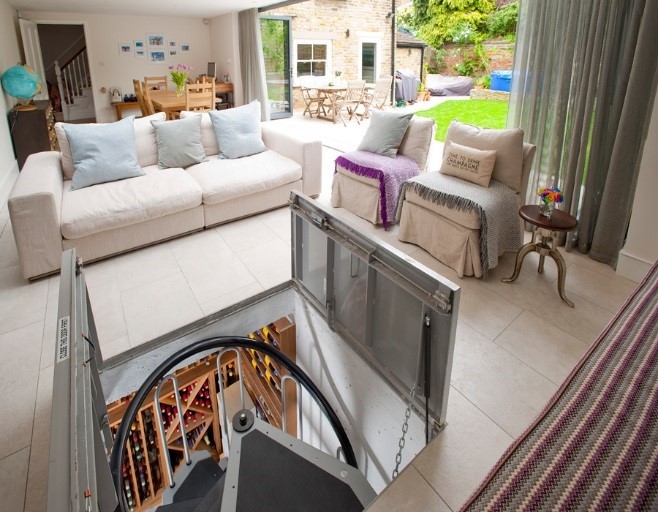 The Cellar
If you ever find yourself running out of storage in the kitchen, it might be worth considering digging downwards. Cellars are a lot less hassle to excavate than a full basement and have fewer restrictions placed on them since they're mostly used for storage. You can use the ground's thermal properties to create a 'stable' storage environment which is ideal for your collection of wines. Even re-fitting your current basement-space (if you have one) with some good storage solutions can help you get the most out of your kitchen, especially if you use it as a pantry.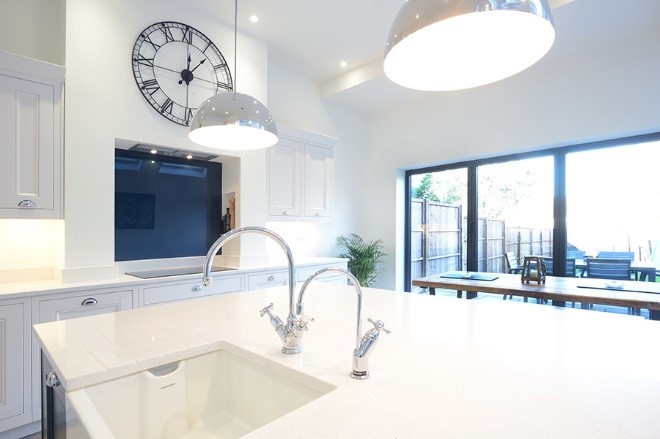 The Little Details
For this project we designed, the client requested that the chimney stack was to be removed but without inserting any extra steelwork. To take that further, the detail they added was a small, carved out area into the existing support where they now store their spices. This is a great example to get the most from your kitchen by really using all the available space given to you. It's useful to have anything you use frequently within arm's reach.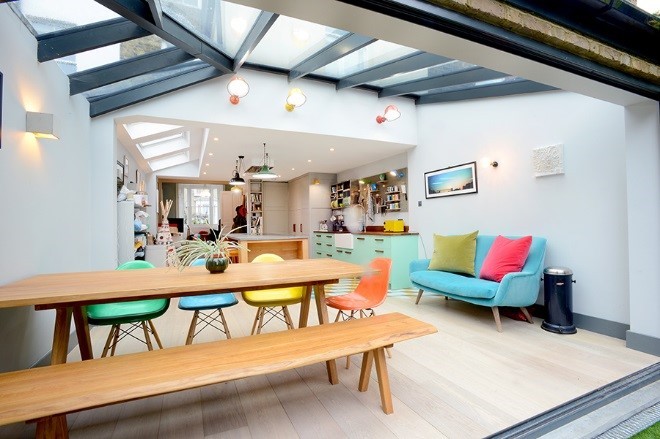 The Colours
Using colour to divide a room or bring it together can make all the difference to your space. Preparing for Easter and Summer, you can be much bolder with your choices. It's an excellent way to bring character into your extension and kitchen and show off your style when entertaining. Colours bring life into otherwise white-walled extensions. The more light you have in the extension too, the more the colour will 'pop'.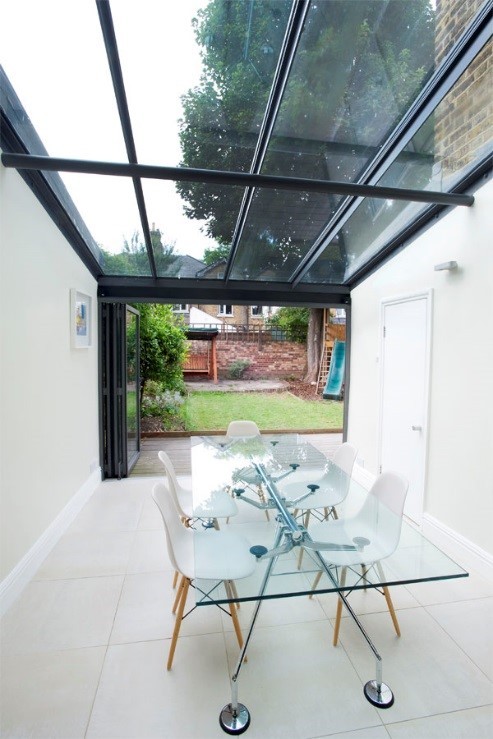 The Glass Ceiling
If you're lucky enough not to be overlooked, replacing your roof structure with glass gives you the most atmospheric kitchen. With modern glazing standards, it's be guaranteed not to have that conservatory look or feel to it. Imagine holding a dinner party during a thunderstorm, it would be very exciting mid-dinner entertainment. During the summer months, you'll get to enjoy the sun but without the harmful UV rays or invading insects.
To talk more about how we can help you with your design or to find out about our interior design service, why not book a site visit? Give us a call on 02074956561 – we're open 7 days a week!