Some say the kitchen is the heart of your home. It is a space where you can come back to, after a long and tiring day and cook yourself a hearty meal, or a place where you relax and unwind, or to watch over your kids while you cook some meal in the evening. It is also a place which seems to be the busiest when your family is over. If you are someone who spends a lot of time in your kitchen, continue reading to see how you can design your kitchen in the most efficient way.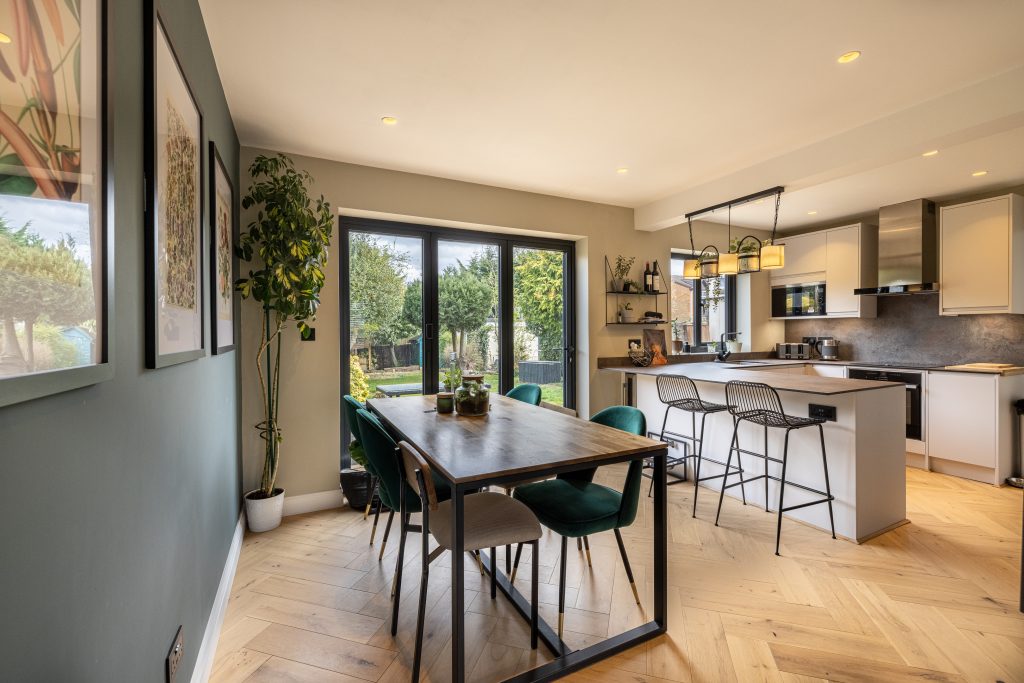 1) Choose from the orientation according to the space you have
Kitchen layouts can be U-shaped, L-shaped, Island floor plan, Peninsula Kitchen / G-shaped, Galley Kitchen or One-wall Kitchen. From this wide range of selection for you, what is the best fit for your space and how do you think you can orient it?
2) Natural light
Natural light is one of the major factors to consider when it comes to designing and placement of your kitchen as it affects your mood and the span of time you would like to be in your kitchen. Make sure your kitchen receives plenty sunlight throughout the day to create a better space for you to cook your meals in.
3) Connectivity
Connectivity with dining and living is another factor to consider. You would ideally want to be near the dining, to be able to serve hot food from your kitchen, as well as living when it comes to entertaining your guests with the delicious snacks. Some sort of harmony between placement of kitchen, dining and living would be ideal.
4) Storage
Storage should be sufficient according to the size of the kitchen. You can either try to have a separate walk-in pantry if you have sufficient space, or chose to have either closets under or wall-mounted. Incase of walk-in pantry, you can chose to have clean kitchen shelves without the need for wall mounted storage.
All that is used on a daily basis should be kept where is easily accessible. You can also chose to hang your frequently used pots and pans on the wall if you have a smaller kitchen. This will remove the need for bulky storage in case you are out of space.
5) Create zones
Create zones around your kitchen island. Organise your pantry and all your kitchenware in a way that it is in harmony with the prep-zone, cooking zone, clean-up zone and putting-away zone. Consider your key working areas while you think about organizing.
Along with creating zones for organizing your pantry, try to separate social and functional space so you can still entertain while you focus on your cooking.
Yes, it is that simple! By keeping these 5 steps in your mind while designing your kitchen, you will be on your way to having a kitchen which is just perfect for your use. If you find yourself rethinking and looking for a second opinion regarding your kitchen planning, you can always send in an enquiry.