There are lots of components to any Build, regardless of the size of the project. Build schedules will vary and are mostly dependent on the size and specification. A typical ground floor extension will take 12 to 16 weeks, but that is assuming that everything runs smoothly. So how can you make sure that everything goes to plan? Our clients frequently ask us what they can do to speed up the build process.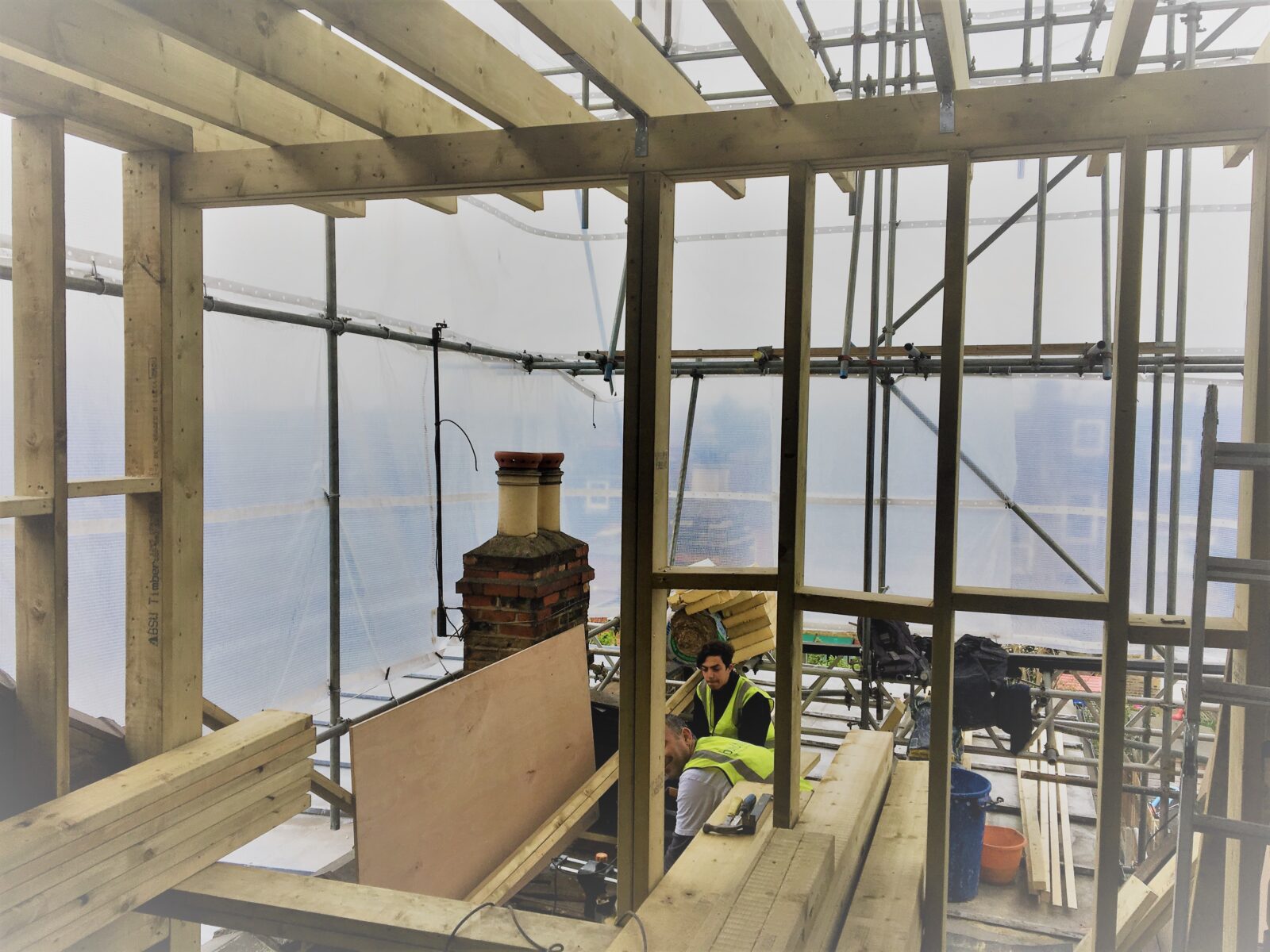 Design Options
Once your Measured Survey is complete, we send you a couple of design options. The average length of time our clients stay in the design phase is usually 2 to 3 weeks, but this can be done in a week if you're quick (and have a good idea of what you want), and it can be six months if you want lots of time to mull over options. As soon as you are happy with the design we can get you into planning.
Fast Track Service
If you use our Fast Track Service, you can shave 5 to 6 weeks of your timeline. If you choose our Fast Track Service we will prepare the structural drawings during the planning phase, which allows the Construction Team to provide our contract (tender). If you want to proceed with the Build Phase, you can book in your start date, which is generally 4 to 6 weeks from the date you commit – arranging these details during that planning window means you can correlate the 'waiting times', so you could book a start date for the day planning is due.
Party Wall Agreements
If you want to build quickly we would recommend getting started on Party Wall matters as soon as you have a confirmed plan (ie. on submission to planning). We have an in-house Party Wall Service which encourages consents from your neighbours. Serving notice in person or simply taking the time to explain the scope of works can be incredibly effective when it comes to gaining consent from your neighbours, and we offer this within our service. If you neighbour consents, it saves you time and money, as dissents can be lengthy and more expensive.
Move Out
Living on site will save you money but it can (in some cases) slow down the build process. The builders have to clean up more frequently and work around your hours. If you live offsite, they no longer have any logistical problems that generally arrive when keeping the property habitable. Whether you live in or offsite, they will of course always fully protect the hallways and any floor surfaces. A number of our clients do choose to move out during the works, and if it is possible for you, we do recommend considering the option. If this is not an option, no need to worry, it is perfectly possible to live in and we can even set up a temporary kitchen for you.
Build Manager
All of our builds have a dedicated Build Manager, so you have one main point of contact throughout the Build Phase. They are there to ensure the builders are on-track and that everything is running smoothly.
Finishes
The final stages of the process can make a big difference on the finish date. Anything bespoke is going to take longer, as the lead time for product orders increase. Some floors, like polished concrete, require a long time to set whereas others like engineered timber can be laid very quickly. We advise our clients to begin thinking about the finishes early, for this very reason. Making the decision on what floors and cupboards to have can be a time consuming process as there is so much choice within the market, and the last thing you want to do is be rushed into making a decision.
If you would like to find out more or have a start date in mind, don't delay and book in a site visit today! We're open 5 days a week, so give us a call on 0207 495 6561 or email to hello@buildteam.com