Living in bigger cities comes with the odd side of compact living. But compact living should not always mean downscaling. You can make smart choices and utilize every square meter of your space to create a better living solution for yourself. refer to the following points if you are looking for some creative storage solutions, which will help to create a little extra bit of space in your compact home.
1. Use multi-purpose furniture
There is a lot of potential, and now, even quite a lot of options in terms of multi-purpose furniture. Be it sofa-cum bed for your second bedroom, foldable tables, and chairs, maybe even your kitchen island on wheels, or now, possibility of movable walls, you have a wide range of selection to replace the conventional furniture and upgrade to these multi-purpose fittings. This will not only give you a little bit of extra space and a lot of storage potential but can also help in transforming your space as you need. Every bit of space counts.
2. Under the steps storage
This one space is often neglected. Under the steps storage can be of huge benefit incase of a compact living. Not only can you use this space for storage purpose, but you can also create a study or reading space here to utilize this to its potential.
Alternatively, you can create space for your shoe storage in the riser of your staircase. This is a great space for smaller stuff like even documents if needed.
3. Storage under bed, sofa, and headboard storage
When it comes to utilizing your stationery furniture, you should not miss the chance to upgrade your bed with under the bed storage, as well as with a headboard storage space. You can utilize this for storing all your bedding stuff or suitcases, and even the clothes you don't often wear or the things you do not use on a daily basis (probably you are thinking of Christmas decorations at this stage?).
Adding some storage under your sofa seats or ottoman will give you an extra bit of the storage which you might desperately need.
4. Built-in cabinets
One of the most common ways of storage solutions is built-in cabinets. These can be flushed in with walls, so your space does not look bulky. This can be a storage solution for all your spaces, including kitchen and your bedroom(s).
You can also utilize all the weird corner and edges in your home and convert them into either shelves or built in cupboards.
5. Create TV unit with storage
We often mount TV on walls and keep that wall clear, but if you have too much stuff and after the above 4 points, still struggling to add a bit in, go for a TV unit, floor to ceiling or alternatively, have a TV stand on a table with storage under.
6. Utilise your Kitchen
Kitchen is one space in your house where too much is not always very much. You can always get away with under the shelf storage and wall mounted storage. Make sure to utilize every inch in this space so your storage is efficient and seems merged with other storage spaces.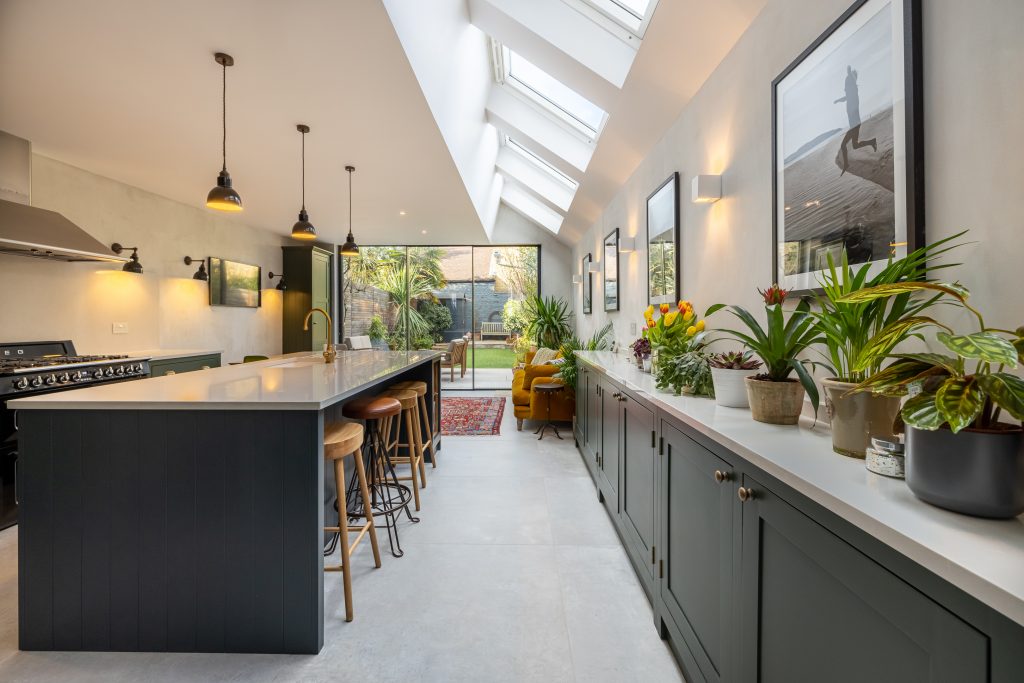 7. Under the sink
Yes, you have read it right! Why just use a slab when you have the potential of a storage space. You can use under the sink storage for all your toiletries, including all the extra toilet papers you have stored.
8. Movable trolley
When it comes to adding a little more storge than existing, definitely invest in one of the Ikea style movable trolleys. You can use this for various purposes. It can be in the kitchen for all your breakfast stuff, or it can be in your living room with books and plants on it. You can also have it in your bedroom and create a tea/ coffee space with books under.
9. Hallway walls
If you have a wide hallway and are okay with losing few mm of your width, you can also consider adding floor to ceiling storage space here. Be it photo frames or plants, or some decoration pieces that you cannot find a place to fit in, this would be an ideal solution to display memories from all your travels and highlights.
10. Hooks behind doors
Lastly, you should try using all the doors that you think would require a hook to hang few of your daily used items. You can have this behind your entrance door, to hang your coat or bag as soon as you enter the home, or also for your guests. Also, for your bathroom, this can be used to hang your night suits, bath gown or even your towels if needed.
By now you have got a fairly good idea of making sure your compact living is not downscaling. Every inch counts and make sure you utilize that. If you need any help with planning your compact living, do reach out to us through our contact details.