There is a lot of confusion surrounding the mysterious and complex process that is Party Wall. Often clients are unsure or misunderstand what is expected of them with regards to notifying their neighbours of impending building work. We are frequently asked whether neighbours can actually stop you building your dream kitchen extension. The good news is that they cannot prevent you from building; however they can delay the process.

Our latest project in Harringay, N8 is a prime example of how the Party Wall process can affect the timescales of your project if not dealt with promptly and correctly.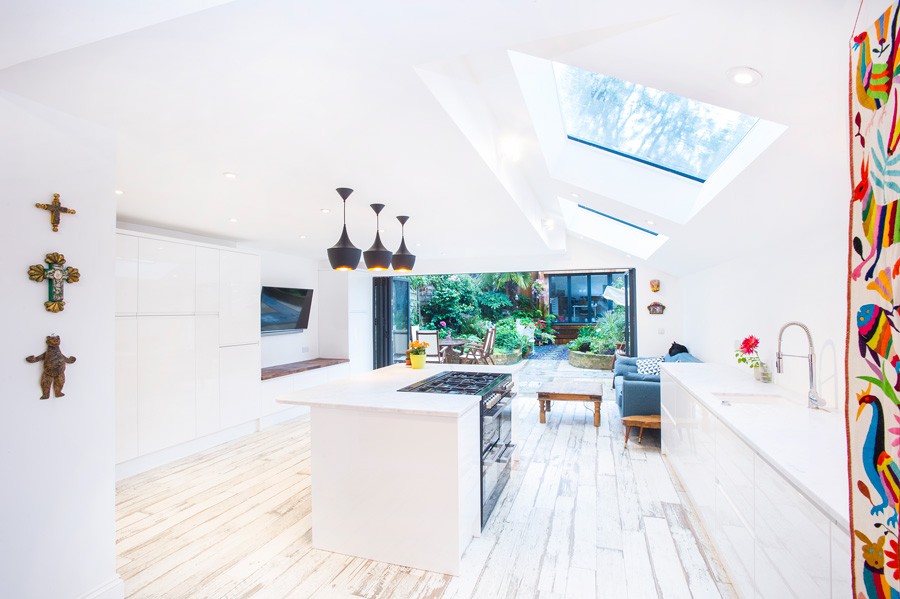 It is a point of law that you must serve notice to all adjoining owners within three meters of the boundary wall before starting work on your property – this is set out in the Party Wall Act 1996.
Once the Party Wall notices have been served, adjoining owners can then either consent or dissent to the work. If they dissent then a full Party Wall Award will need to be drawn up by a certified Party Wall Surveyor, this will lay out the rules your contractor must follow whilst carrying out the work.
Our clients in Harringay, N8 had to serve four Party Wall notices- and unfortunately, all four neighbours dissented. It is very common to have your neighbours' dissent, especially if you don't have a good relationship with them. In order to avoid any unnecessary delays and to ensure that the Party Wall process runs smoothly, it is a good idea to use a certified Party Wall Surveyor to take control of the process for you.
For this project, our qualified Party Wall Surveyor moved swiftly to draw up the four Awards, ensuring that the building work started as soon as planning was accepted – and the clients are delighted with their new kitchen space!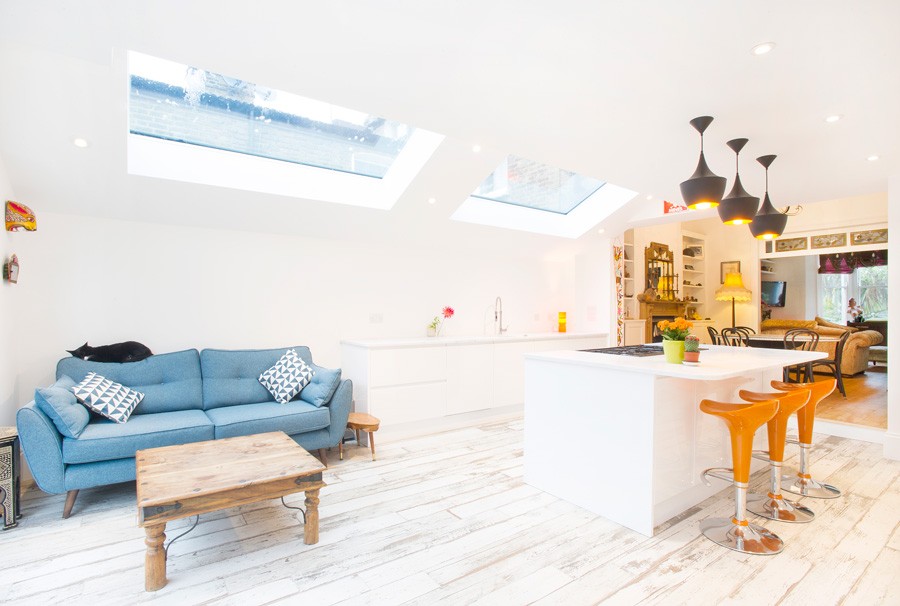 The scheme delivered a finished floor area of 32 square meters, creating a lovely kitchen and living area – prefect for entertaining family and friends.
To maximise the amount of natural light entering the new space we installed two large bespoke roof lights, measuring approximately 2.7m x 1.8m, which really help brighten up the cooking area. The kitchen easily leads out into the garden via 5 meter wide bi-fold doors, which we had customised to allow for a cat flap for the family's four cats.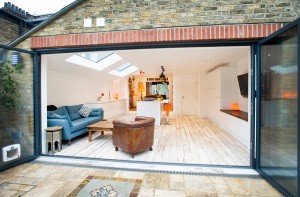 The client's design brief was to really open up the whole ground floor area, in order to create a truly open plan layout. To do this we removed the wall between the old dining area and kitchen to allow for a seamless connection between the spaces. This produced a straight-through opening between the lounge at the front of the house, the new extended kitchen space and then out to the garden area.
The kitchen extension was made complete with a wonderful white contemporary kitchen design and porcelain floor tiles which so closely resemble reclaimed wood you'd need a trained eye to tell them apart!