Building an extension offers the perfect opportunity to add all sorts of contemporary features such as bi-fold doors and Velux windows. Victorian terraces were built without much thought to natural light, so lots of existing designs do not maximise their full potential. The modern features available today have been tried and tested, and offer a functional, practical, aesthetically pleasing method of maximising natural light entry.
This is a quick guide to some bespoke window and door options. Remember – bespoke means unlimited variations! So we're really just scratching the surface here.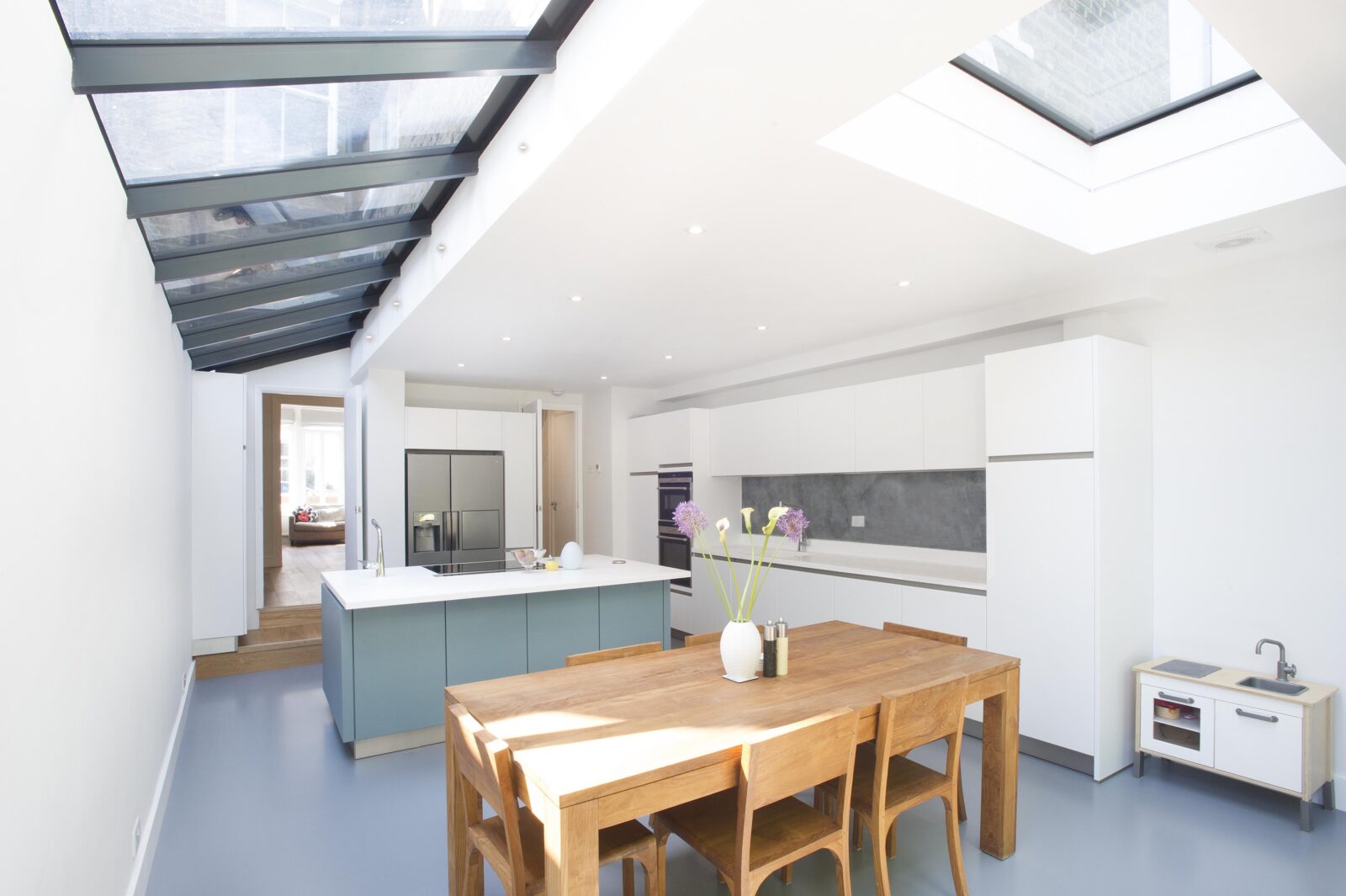 Inflected Skylights
If you're choosing to extend to the side, the chances are you'll be demolishing an existing window or patio doors. You have a few solutions to remedy this – one of which is an inflected skylight. Placed on a pitched roof between a new side return and the existing building, inflected skylights are the perfect solution to getting natural light penetration into that middle room. The skylight is fitted onto a slate roof and flashed with lead, to help keep their appearance traditional and in keeping with the character of the property. This means that despite their unusual shape, planners are more willing to accept these than some other bespoke roof lights. Internally, the light they allow in feels very contemporary and can give a great modern twist to a traditional home. They act as an unexpected surprise, bridging the join between the old and new.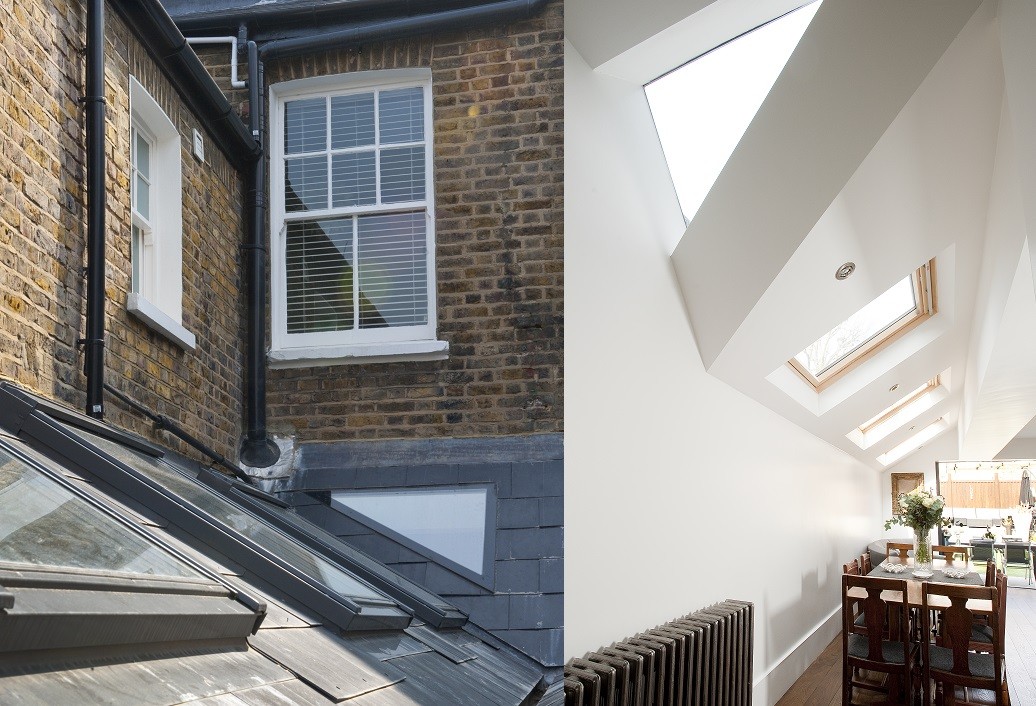 Crittall Windows and Doors
There are several ways of having floor to ceiling windows and doors; bi-fold doors, sliding doors and French doors are all popular options. Their standard height is 2.1m, but you can go bespoke and have taller ones if you want to. Crittall doors have skyrocketed in popularity over the past 12 months, which give off a contemporary yet industrial finish.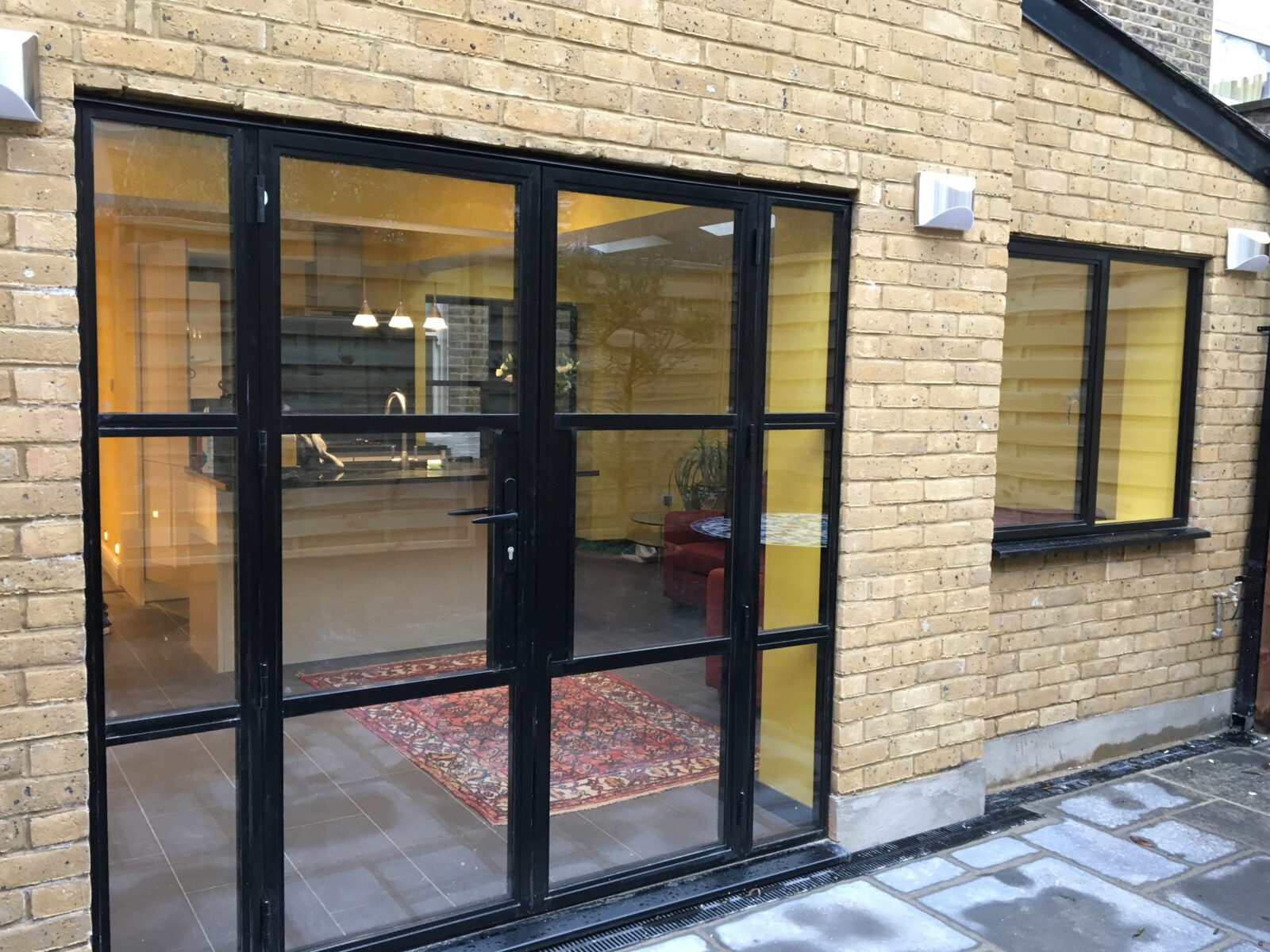 Crittal doors and windows come in a range of materials and finishes to create an elegant and tailored design. The frames tend to be much thinner in comparison to bi-fold and sliding doors, which allows for maximum light penetration. Reminiscent of Japanese screens, this door and window combination create a really stylish, minimalist affect.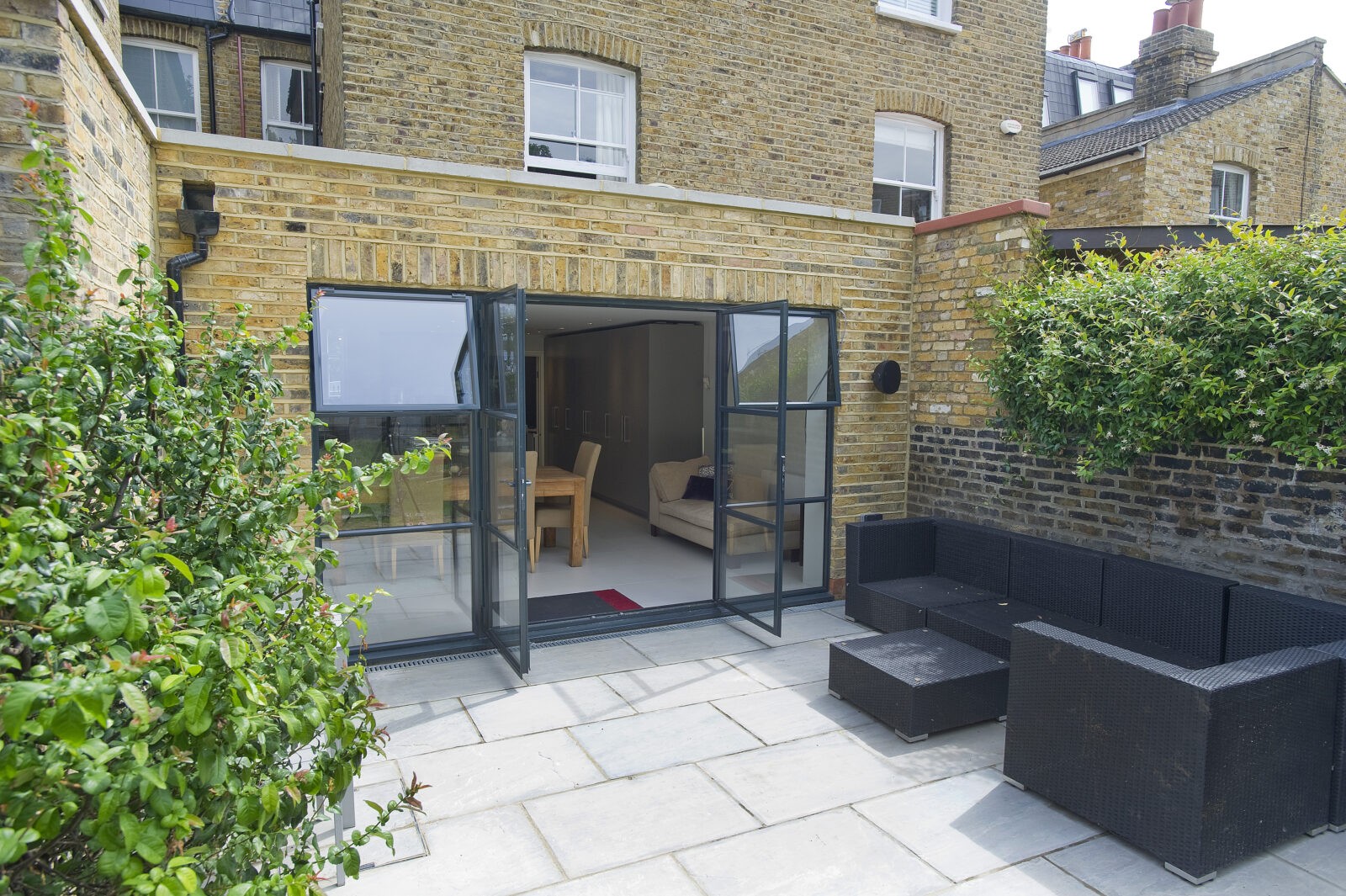 Tall Windows
Another design rising in popularity is the floor to ceiling window. We recently built a beautiful project in Loughborough Junction (SE24) which boasts a huge window. The finish is absolutely breath-taking and they even managed to keep it practical by installing a cat flap into the glass!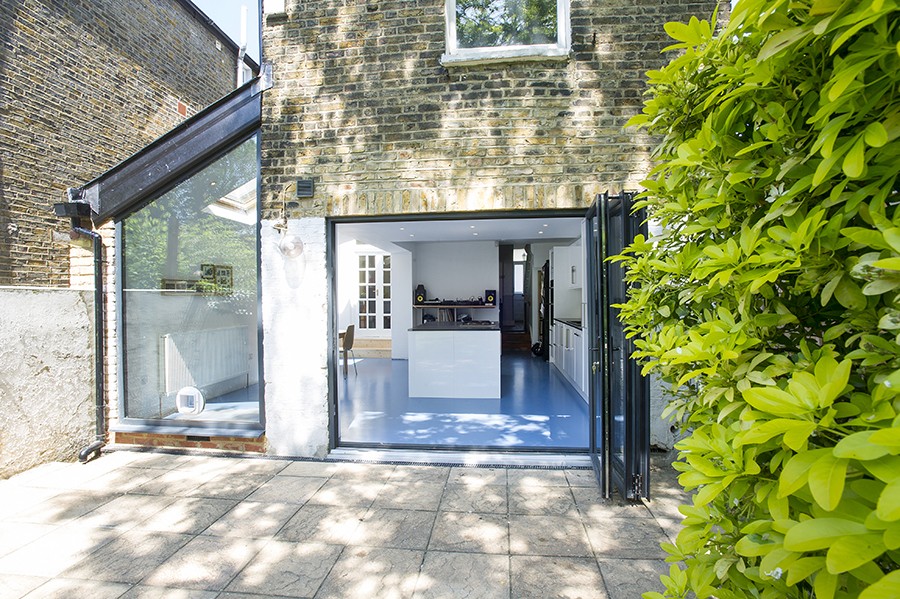 At our project in Chiswick, the homeowners wanted French doors in the centre of their new sash bay windows and a full window to contrast the traditional nature of the building with the contemporary side return.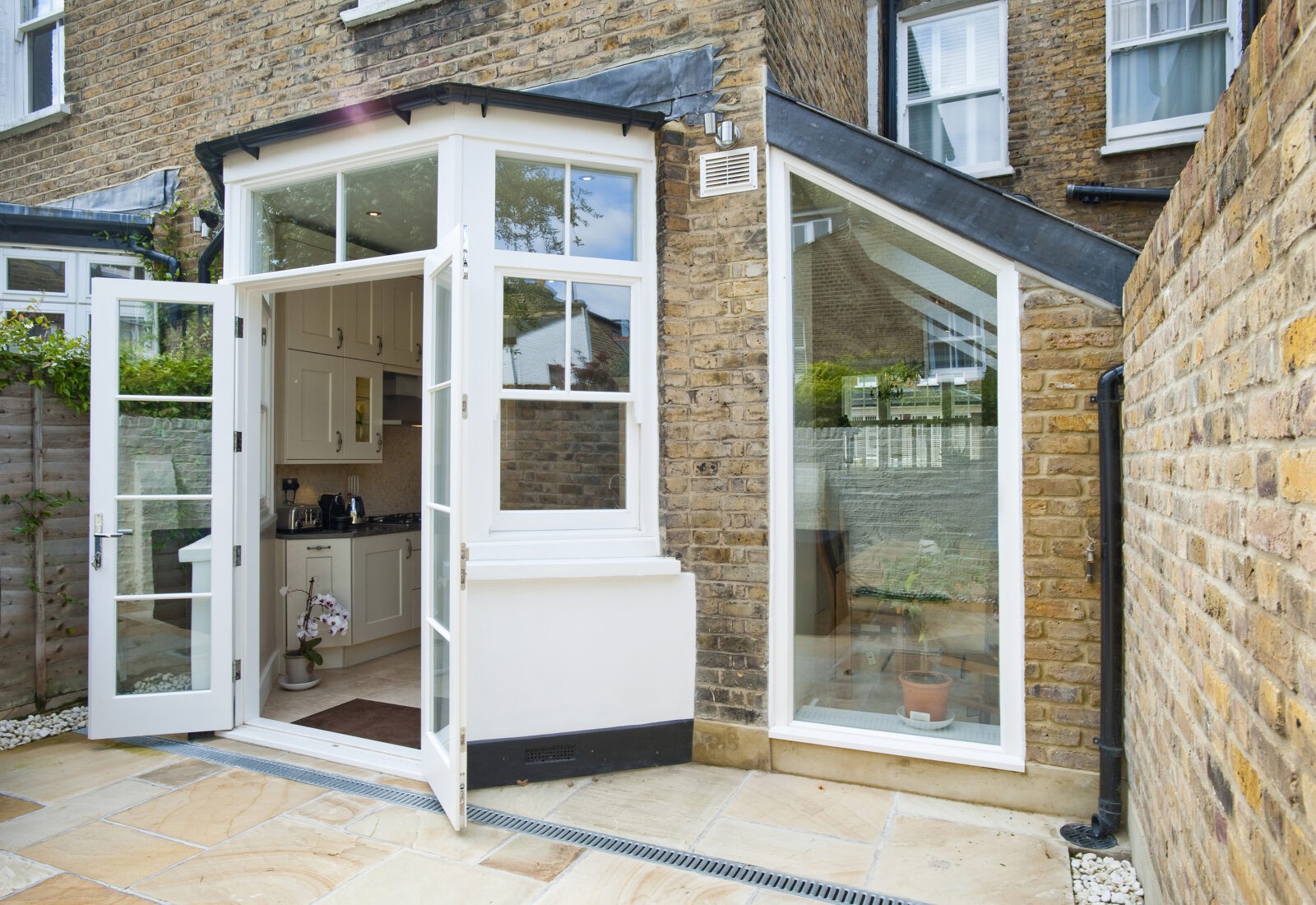 Whatever effect you want to create in your extension, there is a bespoke element that will be perfect for you. To book your site visit, get in touch with our team today on 0207 495 6561 – we're open 7 days a week!