Taking the time to think about the design of your kitchen is key to creating a comfortable and efficient space for you and your family to enjoy. Usually placed at the heart of the extension, a kitchen island is an attractive feature, as well as an effective storage and work space.

If you're in the process of designing your kitchen extension, then it's a good idea to consider a kitchen island as they can make an impressive central multifunctional unit and they can help with the flow in the new space.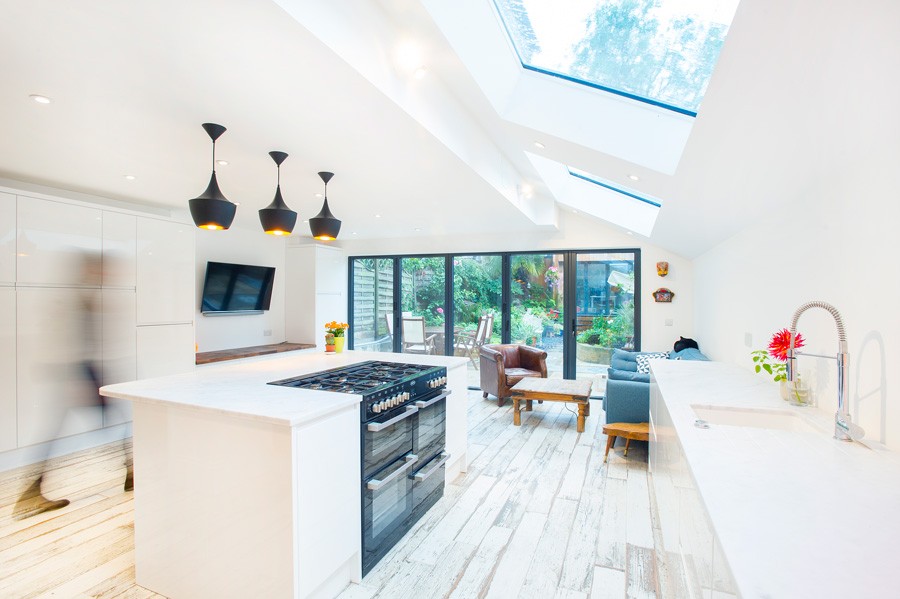 House kitchen amenities
An island can be the perfect place for amenities such as hobs and sinks, which allows you to maximise the work top space available in your kitchen. Adding other features, such as plugs, can also help create more functional work space, allowing you to make the most your kitchen.
Another important aspect when considering your kitchen design is the 'Magic Triangle' – the imaginary triangle running between the cooker, sink, and fridge. By installing an island you can create the perfect 'magic triangle' by reducing the distance between the points as well as traffic flow through the kitchen.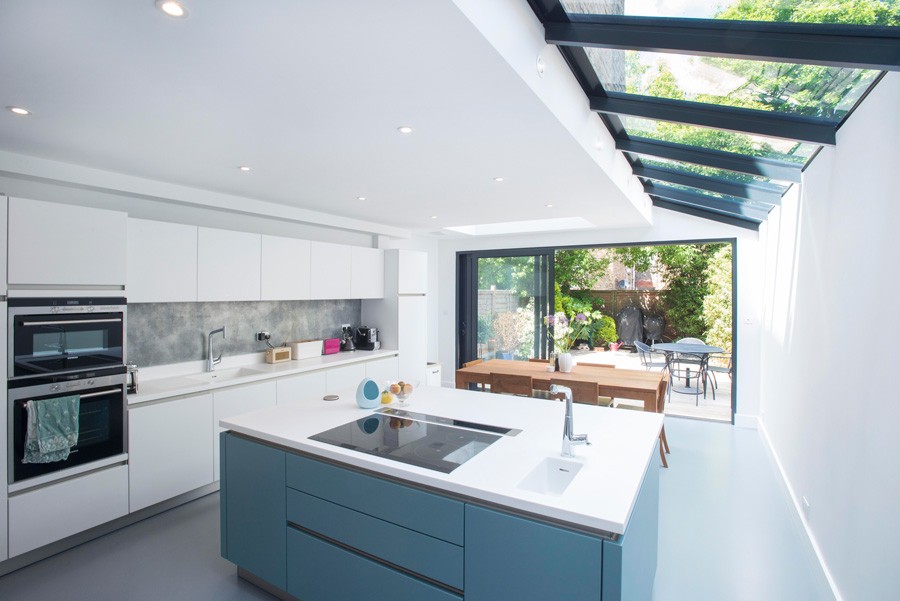 Design Feature
The materials available to use for kitchen islands are extremely varied, which means they can be tailored to your needs and personal preferences. The positioning and material of the island can make it a key focal point within the kitchen, as well as helping to create and separate zones within your living space. Furthermore, the use of colours and styles on the island can help enhance the other aspects of your kitchen extension.
Storage
Kitchen islands are also extremely versatile in terms of their ability to be used as a storage space. They can be fitted with draws, shelves or cupboards, meaning utensils and food items are kept close to where they are needed. This allows the island to go beyond being an attractive feature within the kitchen to become a highly useful storage facility.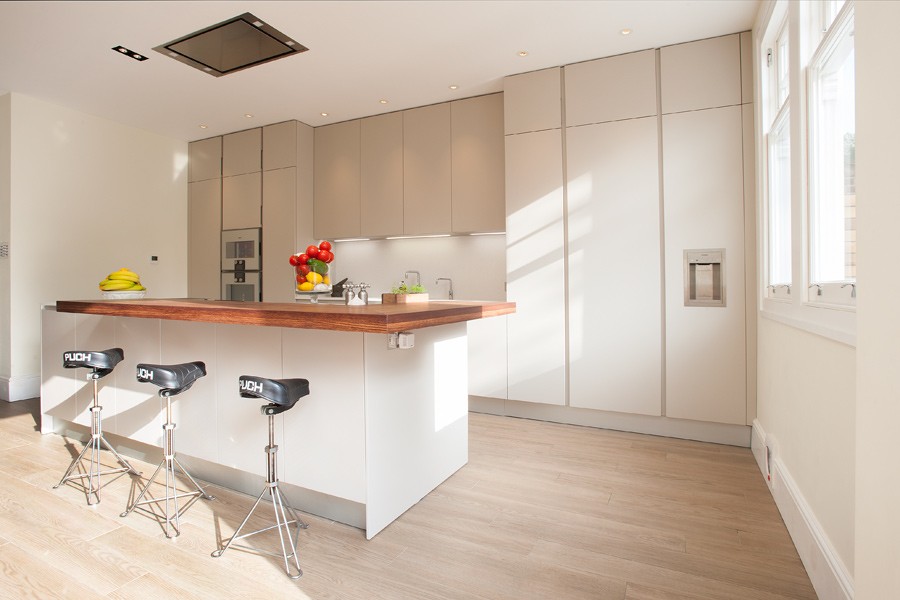 Seating area
Islands can also be designed to double as a breakfast bar, adding a valuable seating area to your kitchen. The kitchen island offers families a unique space to socialise with friends or as an informal eating space sitting at the 'bar'.
Although there are several design options for your kitchen, the installation of an island is a key consideration to make when designing your kitchen. Whether you use the kitchen to socialise, entertain or just cook, an island can be a valuable addition.