Whilst gas is an effective fuel for home heating, it releases carbon into the atmosphere when burned. The increasing levels of carbon in the atmosphere is a primary cause of climate change. And with such a huge number of properties relying on gas boilers, home heating accounts for around a fifth of all UK carbon emissions. The reality is a lot needs to change, and one of these key changes will be renewable heating systems for future home heating.
The Government announced a ten-point initiative on the 18.11.2020 to help Britain reach its target of net zero emissions by 2050. One of the key requirements under the "future homes standard" is for all new homes to have low-carbon alternatives. This has resulted in a ban of all gas boilers in new builds from 2023, two years earlier than previously planned. The plan has also signalled that gas boilers in existing homes will need to be phased out by 2035, so it is vital to take into consideration the alternatives to gas boilers when completing a refurbishment project such as kitchen extensions and loft conversions.
Since the announcement we have been doing our research to find out some of the best alternatives to consider when replacing or installing a new boiler. We trust that this blog post will give you an initial insight into the non-fossil fuel options available.
Heat Pumps
How heat pumps work?
A heat pump is a device that uses a small amount of electricity to absorb the natural heat from a cold space and release it in a warmer one. It does this by using the same process of heat transfer as a fridge, only in reverse. The bonus of a reversible heat pumps is that they can provide heating in the winter as well as cooling in the summer. See diagram below.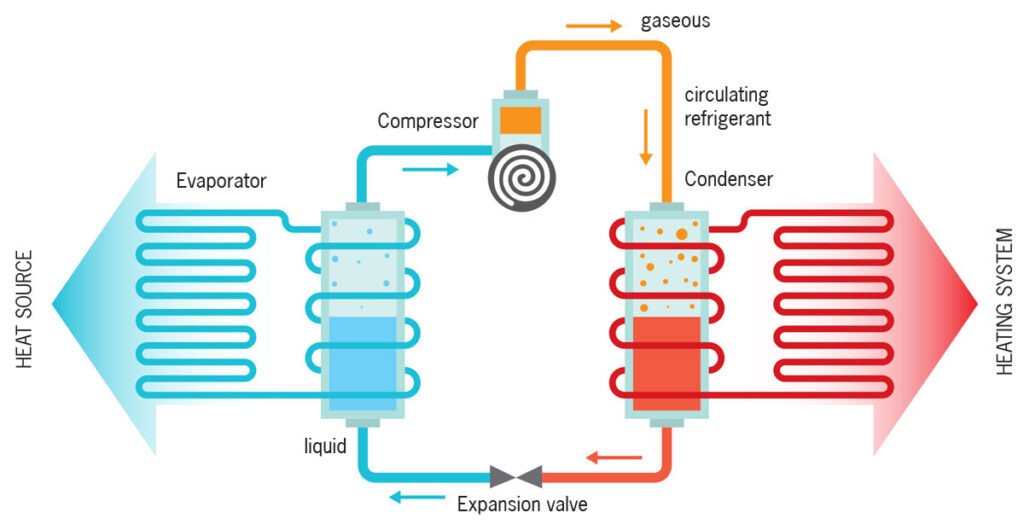 How reliable are heat pumps & how much do they cost?
Heat pumps are very efficient, they are capable of producing 3 or 4 times more heat than conventional electric heaters using the same amount of electricity. They're also particularly reliable and operate all year round, making them an excellent option for homes, especially homes with solar panels. Although the initial cost of installation is high (£6,000-£18,000), when joint with the RHI payments and energy bill savings, they make a lot of sense compared to gas boilers and other heating systems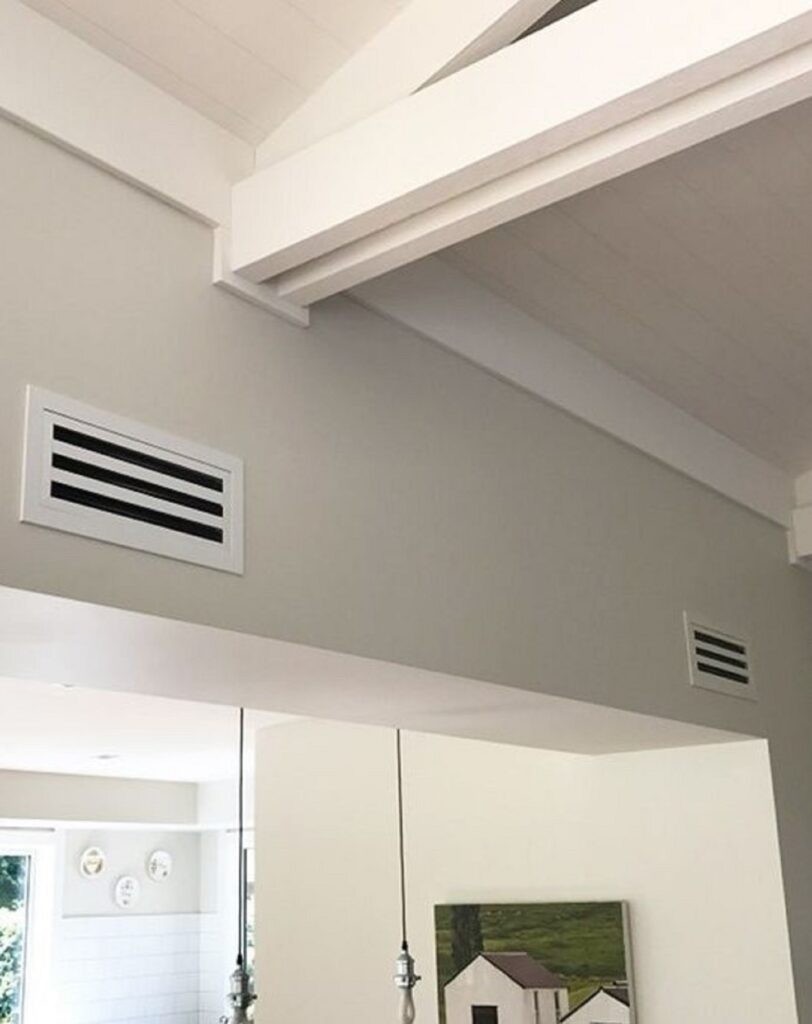 How environmentally friendly are heat pumps?
The power source for heat pumps is both clean and sustainable, the natural heat is continuously being replenished by the sun, unlike most other fuels. Even better, heat pumps don't produce greenhouse gases because there's no combustion involved.
Hydrogen Boilers
When the Government announced that existing gas boilers need to be phased out by 2035, they did also state that homeowners could replace there gas boiler with a "hydrogen ready" boiler that would initially burn natural gas and then switch to hydrogen as soon as it became available.
A hydrogen boiler has a very similar build to existing boilers they therefore will be able to fit into a current boiler's physical space in the home without causing much disruption. The similarity also means that installers already have the skills necessary to fit a hydrogen boiler.
How is hydrogen produced?
Hydrogen is produced through electrolysis or thermochemical conversion.
Electrolysis uses an electric current splits water into hydrogen and oxygen. If the electricity is produced by renewable sources, such as solar or wind, the resulting hydrogen will be considered renewable as well, and has numerous emissions benefits.
Thermochemical conversion forms a Synthetic gas that consists predominately of hydrogen, this is produced using by reacting natural gas or biomass with high-temperature steam.
Advantages of Hydrogen Boilers
• Familiar heating systems
• Kinder to the environment
• No need to replace infrastructure
• Highly efficient fuel
Disadvantages of hydrogen boilers
• Hydrogen production is expensive
• Hydrogen production can emit carbon if not captured
How to make your home heating system more efficient TODAY
If you need to replace your boiler, a modern condensing gas boiler can be able to be powered with the proposed 20% hydrogen supply and as and when a 100% hydrogen supply is ready in the future your boiler will be able to be modified.
Hydrogen boilers aren't yet ready to be installed into homes but that doesn't mean you have to wait to make your home more efficient. This is because modern condensing gas boilers are highly efficient and can make your home more comfortable. Not only that but you'll also be reducing your carbon emissions and potentially your heating bills too.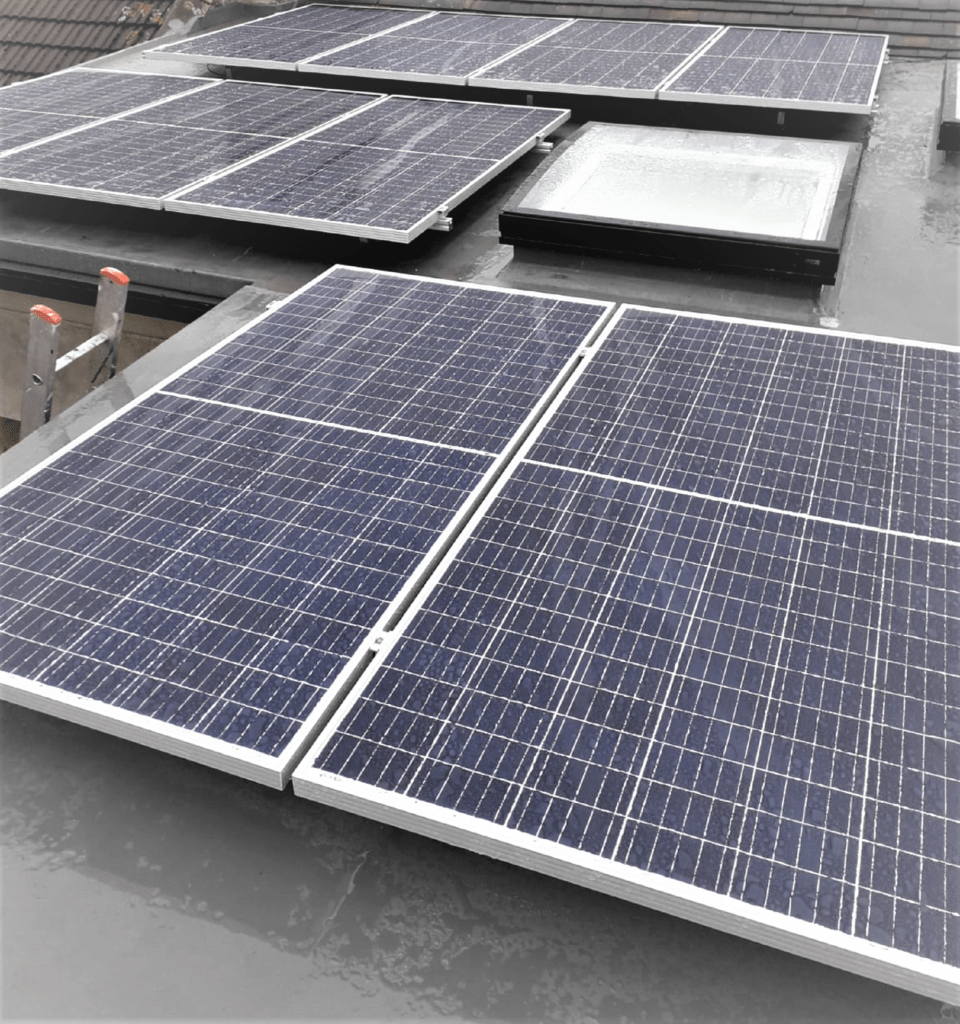 Alternatively, you could turn to a low carbon heating system such as a heat pump, solar thermal or biomass boiler. These heating systems are all powered by renewable energy sources and don't release carbon into the atmosphere.
Greening this system is a huge challenge, the reality is that all options for us to decarbonise our heating systems will require significant disruption and cost. However the urgency of climate change means there really isn't any reason to delay.