When it comes to choosing the doors for your side return extension, here at Build Team we've found that bi-fold doors are generally the most popular option.
This is because they enable you to completely open up the room, allowing natural daylight to flood in and creating a seamless flow between the inside and outside space. They can either open inwards or outwards, depending on your choice,
However, it's well worth taking a look at the alternatives so that you can weigh up your options and decide what type of door is right for you.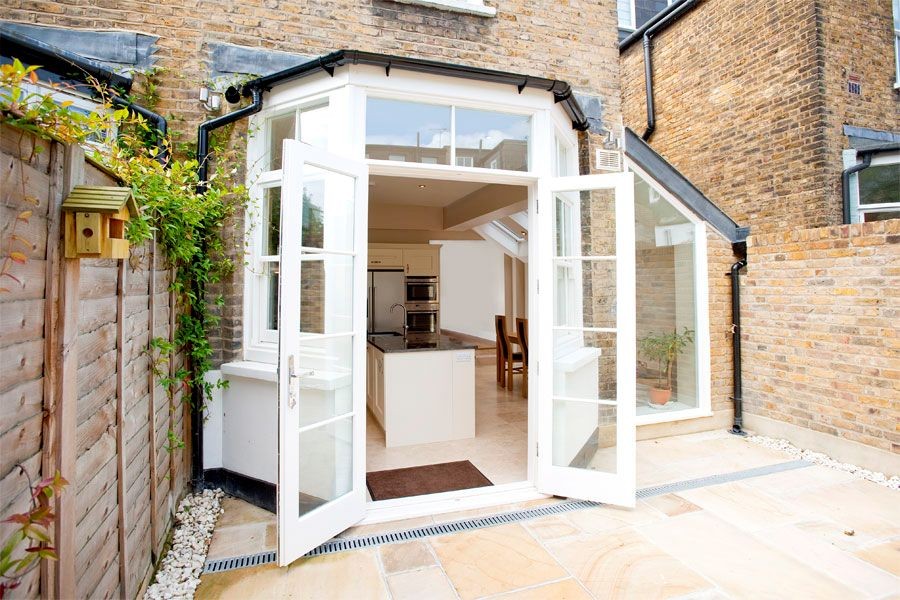 If you are keen to retain the period feel of your home, then traditional timber framed French doors are a good choice for Victorian properties. Although softwood is a cheaper option than timber, it will need a bit more upkeep in order to keep the material in good condition. Timber doors can be painted in the colour of your choosing to ensure that they match the other windows and doors in your home.
If, however, you have more modern tastes, then Crittall steel doors might be a good choice. They are long-lasting and particularly durable and offer a contemporary look with sharp, clean lines. They also help to maximise the amount of daylight that comes into your side return as bigger areas of glass can be incorporated in their design compared to other types of door.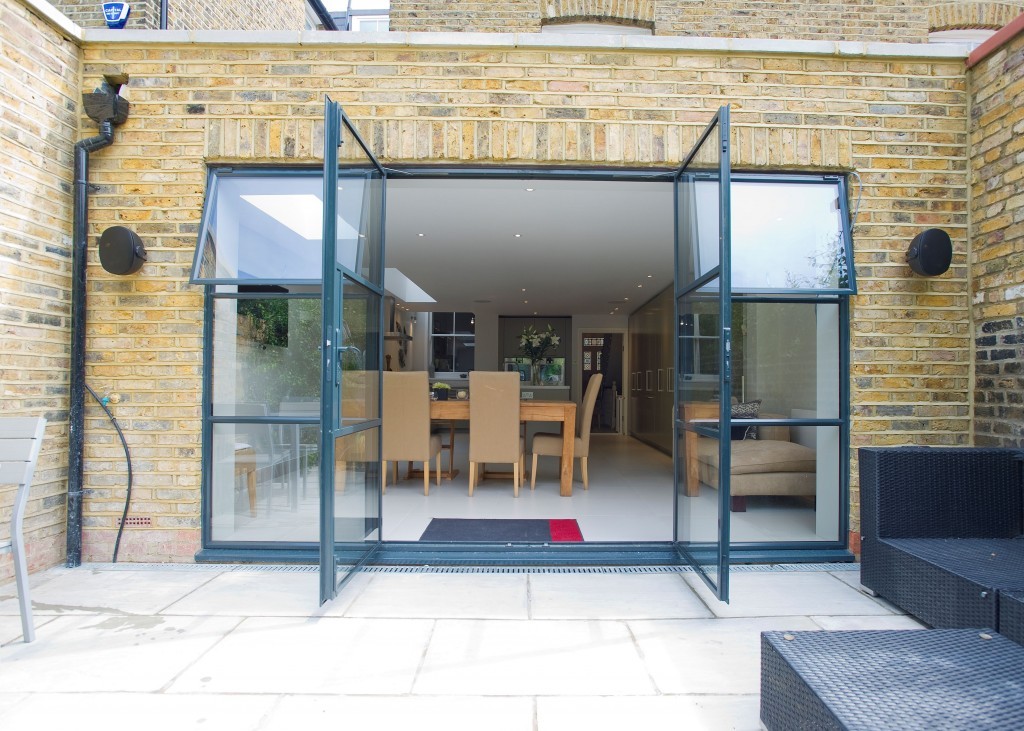 Sliding panels are another door option for your side return. These are worth considering if you want to maximise the amount of space and light in the room as they enable you to have a much bigger door leaves than with bi-fold doors. Some designs are so sleek and minimal in fact that the frames appear almost invisible. Also, they won't take up any of your inside or outside space, which is particularly good if your garden is on the small side. Sliding doors can also be designed as 'pocket' doors that slide away into cavities within the wall.
One last thing to bear in mind is that a level threshold will enable smooth entry from the inside to the outside and is a good choice if there are elderly or young members of the family. This is whereby the track that the doors run on is flush with the floor and the internal and external floor levels are the same height.
So, as you can see, the choice is yours when it comes to doors! You don't necessarily have to opt for bi-fold doors in your side return and remember you can discuss the various options with us here at Build Team. We're happy to advise you.