There are lots of components to a Build project, regardless of the size of the project. One fundamental part of the Build process is ensuring that both the home and building site are kept safe and secure at all times, and we take every precaution and ensure that this is a top priority throughout the Build Process.
We believe that there are two key components to ensure the smooth running of any Build project, the first is experience and the second is organisation. Our construction team have been building extensions for well over a decade, and they've seen it all. We have experience with a diverse range of properties and different kinds of extensions, and we've become pros at determining the best method to keep any site secure, no matter where we are in the Build process.
What do you do to secure my home?
During the Build Process, our team will separate the extended area (the building site) from your existing property. This will not only limit the noise and dust, but it will ensure your home remains secure throughout the entire Build process. When the shell of the extension has been created and confirmed as secure, we will remove the wood and security door separating the new extension and the existing property so we can begin the decorative works.
Will my design be safe?
When you're designing your extension, our Designer would be happy to offer advice if safety is a priority. In most cases, you will be upgrading your windows and doors to newer, modern alternatives
such as Bi-Fold or Sliding Doors. These have been created with safety in mind, and have doubled glazed, toughened glass and hook locking systems. This security can be further enhanced by adding what is known as a 'Key Black' door system, which means that the doors cannot be unlocked from the outside of the property.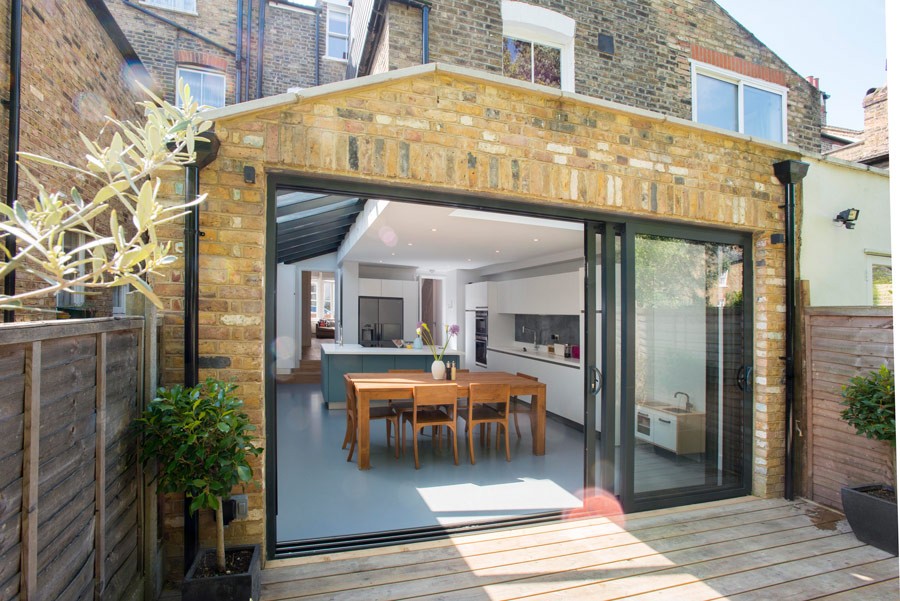 If you have any questions and concerns about your home security during the Build Phase, please do not hesitate to give us a call and our friendly construction team would be happy you answer any queries you have. Call us on 020 7495 6561 or email us at hello@buildteam.com.