Giving your home exterior a facelift can make all the difference in how others perceive it. The front of your house is the first thing that greets visitors, so it's crucial to make it look great. There are many ways to enhance the curb appeal of your property, whether you're looking to sell or update it.
With a bit of creativity and planning, you can transform your home exterior and make it more appealing to potential buyers or visitors. Remember, the key to a successful renovation is choosing suitable materials, working within your budget, and keeping your home's overall style in mind.
In this article, we'll go over ways to improve the appearance of your home's exterior, from replacing windows and doors to adding plants and decor. From significant changes to small details, these tips will give you the inspiration you need. So, continue reading to discover how to spruce up the outside of your property and leave a lasting impression on everyone who sees it.
The style of your home is one of the most fundamental factors to consider when updating the exterior of your home. If you have a traditional home, keep the design classic and timeless, or use more contemporary design elements if you have a more modern home. This will help to ensure that your renovation is cohesive.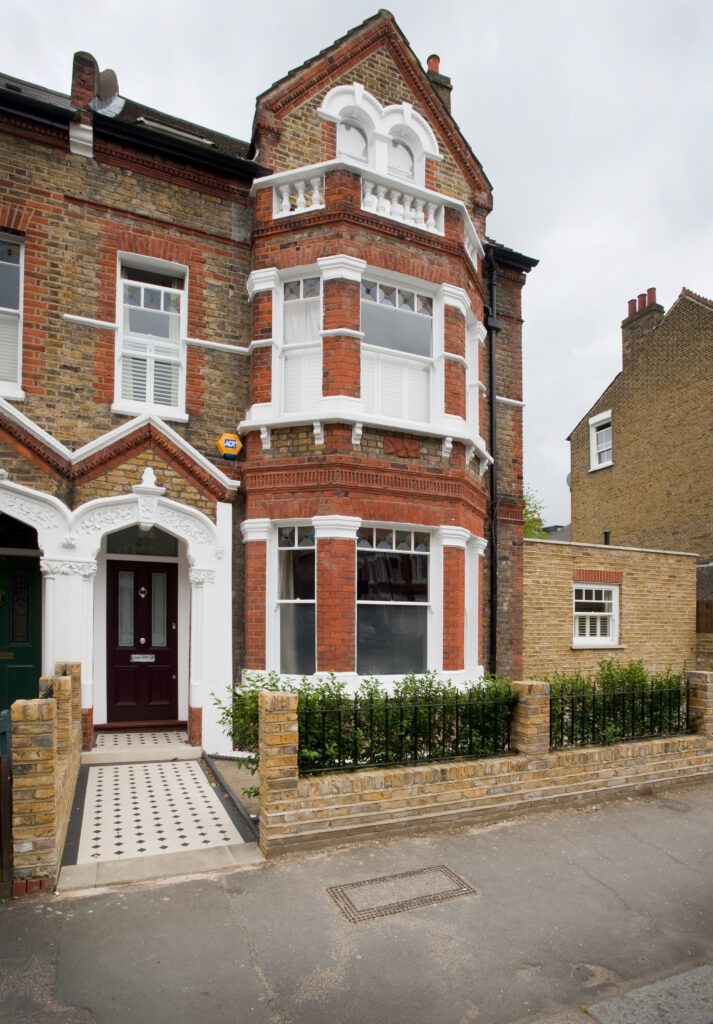 Assessing Condition
Before you begin any renovation work, it's crucial to assess the condition of your home's exterior. Check for any cracks, peeling paint, or other damage that needs to be repaired. This will help you identify any areas that require immediate attention and organise your renovation project more effectively.
Spring Clean
The next step is to ensure your home's exterior is spotless and well-maintained. It's essential to clean away any dirt and cobwebs from the surface of your home to make it fresh and clean. This includes pressure washing paths and driveways and scrubbing the fascia, gutters, and windows. Also, clear your gutters to guarantee they're working and not causing any damage to your home.
Garden Maintenance
Keep your outdoor space free of debris. Regularly tending to your garden by mowing the lawn and removing any unwanted weeds can help your home appear more welcoming and maintained. Think about enhancing your home's curb appeal through an expertly designed-landscape. Vibrant flowers, new shrubs, and other textures can bring life and character to your garden area. Consider creating a visual interest such as a rock garden or experimenting with different levels and heights using raised beds.
Main Entrance
The focal point of your home's exterior is the main entrance, so give it special attention. Consider repainting it a different colour from the rest of the house. A brightly coloured front door can make a statement and add individuality to your home. Choose a more muted colour to achieve a more traditional look. A small decorative item, such as a hanging basket beside your doorway, can also help to create a friendly atmosphere. To create a more traditional look, pick a more subtle colour. Adding a small decorative element, such as a hanging basket beside your entrance, can create a welcoming feel.
Windows & Doors
To improve the look and efficiency of your home, consider changing your old windows with newer, energy-efficient windows. New windows can significantly enhance the outside appearance and function of your home. Draughty windows can increase energy costs, but newer, energy-efficient windows can help to reduce energy use and lower your bills.
Outdoor Lighting
Outdoor lighting serves not only as a decorative element but also as a security feature. You can also accentuate certain aspects of your home's exterior by upgrading or adding new outdoor lighting. For example, you could use wall-mounted sconces to brighten your front door; step lights to guide visitors to your home, or floodlights to highlight your landscaping or architectural details. Solar-powered options are a great choice because they are energy-efficient, easy to install and save on energy costs.
Garage Door
Revamping your garage door can significantly impact your home's exterior. Installing a new, more modern door is one way to give it a fresh look. Different materials are available, like wood, steel, and aluminium; pick the one that fits your home's aesthetic. If a complete replacement is not necessary, consider giving it a new coat of paint in a colour that complements or matches your front door.
Fencing & Garden Walls
Fences and garden walls can play a significant role in maximising the curb appeal of your home. They can provide privacy and security. However, they can be a major turn-off to potential buyers if they are in poor condition. Therefore, it is crucial to keep these structures well-maintained and updated. Think about repainting or staining your fence to improve its appearance and extend its lifespan.
If they need updating, there are various styles available to fit your taste and budget, whether you like a classic white picket fence, a trendy metal design, or a brick wall design. Investing in a new fence or garden wall can considerably improve your home's overall appearance and establish boundaries between neighbouring houses while also adding value to your property.
Outdoor Décor
Outdoor decor can give your home character and charm. Window boxes are an excellent way to add personality to the exterior of your home. They can be painted to match your home or a contrasting colour to add interest. Window boxes are also a great way to add some greenery to the outside of your home. A pond or ornamental waterfall can be a unique way to bring character and a sense of quiet and serenity to your outdoor living space. Consider installing a water feature that complements the existing decor of your home and is simple to maintain.
Enclosed Porch
An enclosed porch can offer valuable extra space to your home and an additional layer of protection from the elements. However, an unkempt or outdated porch can negatively impact a home's curb appeal. Revamping your enclosed porch with new finishes and decor can improve the appearance and increase the space's functionality. For example, consider painting the walls and adding new flooring that matches your home's style. Incorporating plants, curtains or blinds will also help create a cohesive look with the rest of your home while also adding privacy. Also, keep the porch clear of shoes, coats, and pet belongings. Not only does it make the porch look more presentable, but it also makes it more comfortable for you and your guests.
Paths & Driveways
Paths and driveways can take up a large portion of exterior space, so it's vital to repair any damage or update them if necessary. Consider using a material that will last and match the existing style of your property. This is a great way to boost the value of your home and make it more appealing to potential buyers. Providing a well-maintained path or driveway is a great way to lead visitors to your front door and improve the overall look of your home's exterior.
Improving your home's curb appeal might seem overwhelming, but with creativity and effort, you can update your home's exterior into an impressive and welcoming space. Enhancing your home's curb appeal can be an exciting project with tremendous rewards. Creating an inviting and attractive exterior can leave a lasting impression on visitors and potential buyers. It's not just about the big updates; small changes can have a significant impact too.
From keeping the exterior of your home clean and well-maintained to adding some personal touches like outdoor decor and plants, there are many ways to improve the look and feel of your home's exterior without any significant alterations. It doesn't matter whether you're looking to sell your home or want to give it a facelift; these exterior design tips can help you achieve the inviting, well-maintained, and visually stunning home you've always wanted.