Retrofitting your Victorian property can dramatically improve energy efficiency whilst being sensitive to the history and original features of the property.
Aspects to consider improving are:
Wall Insulation – external slabs with a topcoat of render can be considered. Internal wall insulation can be considered to avoid a loss of character
Roof Insulation – Mineral wool insulation between and above joists can reduce heat loss by up to 50%
Underfloor Insulation – Floor insulation can be installed to the main floor via a range of insulation systems
Glazing – New high performing double glazing can be installed into existing window frames
Service Upgrades:
Mechanical Ventilation – A mechanical ventilation system can be installed to reduce heat loss and improve internal indoor air quality
Heating System Replacement – An air source heat pump (and associated hot water cylinder) can be used as an alternative to a gas boiler.
Photovoltaic Array – PV systems can be installed with associated battery storage. This can produce over ~ 2,500 kWh of electricity per year.
Waste Water Heat Recovery System – this can be fitted to recover a percentage of the heat lost in drainage and recover this to the hot water system.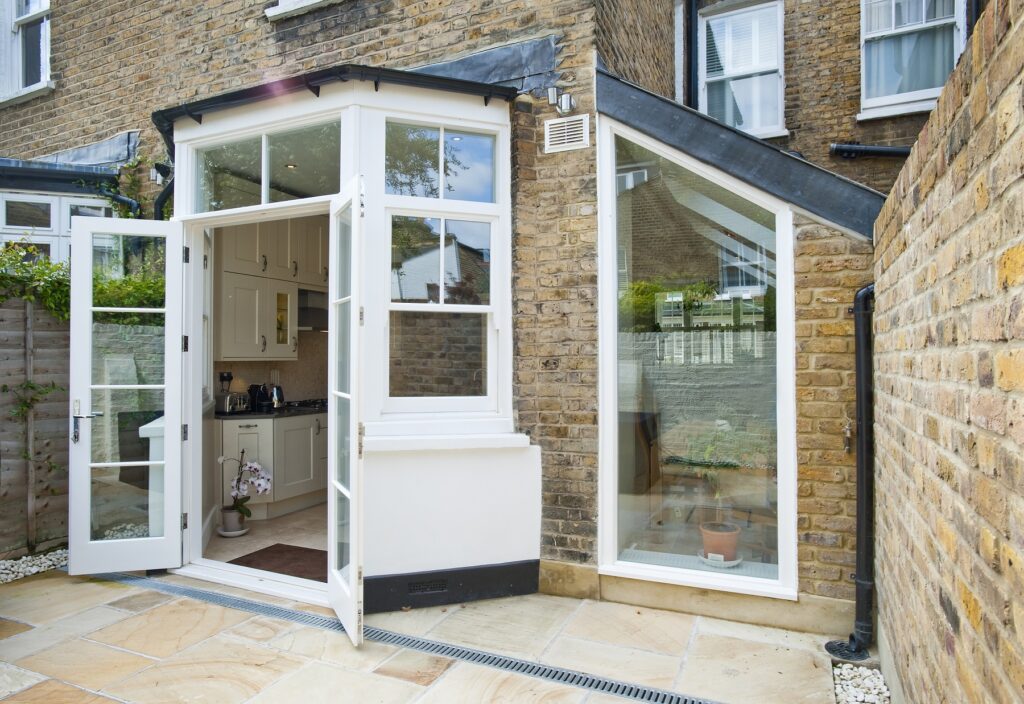 These improvements will result in both a significant saving in CO2 emissions and also a cost saving for the homeowner.
Other ways to reduce emissions for your historic property include:
Opting for materials which are low in embodied carbon, recycled or upcycled
Draught proofing a chimney can reduce your heat loss, as can draught proofing through the installation of well-fitted roller blinds to windows
Turning down your thermostat down by just one degree can save up to 6.5% of your home's annual carbon emissions.