Luxury can mean different things to different people. In the context of the home, luxury can mean anything from a home gym or cinema to simply the provision of extra space and comfort.
There are a range of design considerations which can contribute to the feeling of luxury in a home. In this blog post, we seek to identify a range of ways to allow you to attain luxe living, through smaller details to larger design choices.
Lighting
Through large panels of glazing, rooflights or carefully considered artificial lighting; maximising the flow of light in your home wherever possible can improve your comfort significantly.
To create an impact, statement lighting can introduce a sculptural element to the home.
Mood lighting, or lighting which can be easily adjusted according to your requirements can ensure that lighting is conducive to socialising, relaxation or study.
Furniture
Choosing furniture which compliments the setting of your home, can ensure a luxurious feel throughout. Opulent materials such as marble and gold may offset a neutral palette well, however, subtle and natural materials can also create a sense of luxury when designed well. From matching dining tables and chairs to unique coffee tables, ornaments and vases; how you furnish your home can leave a lasting impression in any space.
Art
Using Art in a space can compliment or juxtapose the colour palette of a room to dramatic effect.
Whichever period or style of art suits your preference, large scale works when placed mindfully, imply instant luxury. Sculpture or found objects in materials which suit the colour palette and chosen materiality of your home can also create a sense of extravagance. Large scale prints of photographs or notable works may work well in modern settings.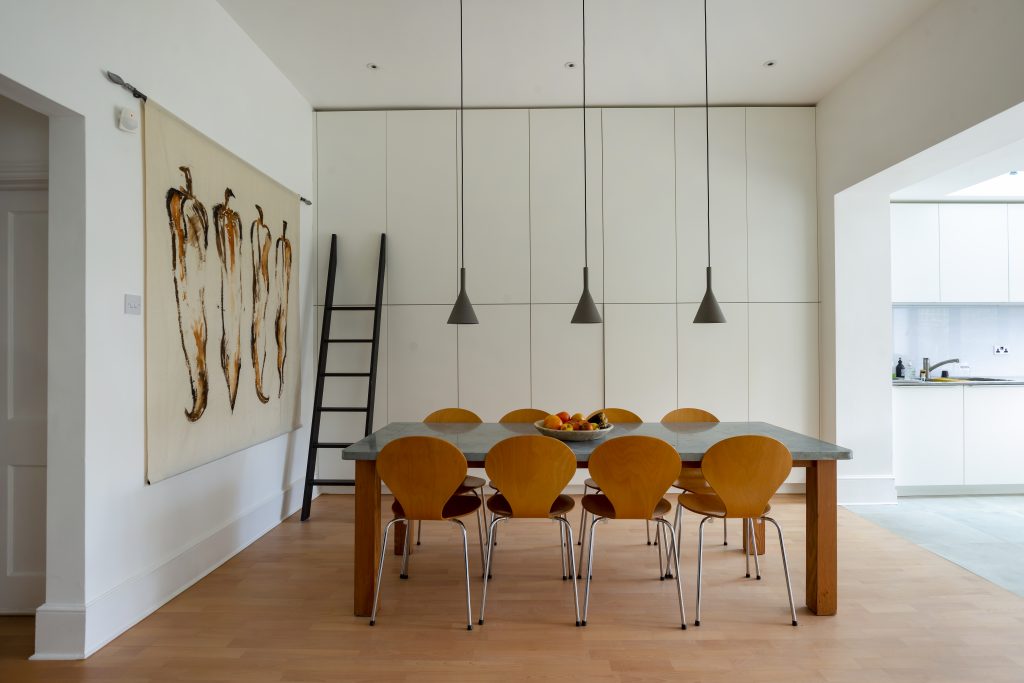 Design
How your space is designed can create feelings of comfort and luxury. This can be attained by thoughtful layouts; if a space is conducive to movement, optimizing the flow of people in a space, or allowing for your sight to travel across a room, this can create a space which is pleasing to be in.
Designing to create more space is another way to create a luxe setting. For many, to have a home with more space is a luxury in itself. Smaller homes can still convey luxury with ease, when designed well and when finishes are carefully considered.
Landscape
Further to interior design consideration, the thoughtful and rigorous design of a garden space can create a true feeling of opulence for residents and their guests. If a property contains no garden space, or little garden space, large plants can be introduced into the home ( where appropriate ) to compliment the décor.
Special Spaces
Garages and lofts can be converted into rooms which are tailored for specific purposes such as a cinema room, games room or home gym. The introduction of a space which is dedicated to our favourite hobby or pastime can maximise the time spent enjoying time in your home.
Creating small moments or areas which can be used as quiet spaces for reading, study, yoga or contemplation can promote well-being, and self-improvement.
Storage
A great way to create a sense of luxury for those who prefer minimalism, is to introduce more space through innovative solutions; compact furniture, additional rooms and tools which promote a better use of space.
We can assist you in designing a luxurious environment suited to your tastes and preferences following a free design consultation.